Joe Biden Hosts Reception for Lifetime Achievement Award Recipients
US President Joe Biden welcomed the winners of the Lifetime Achievement Awards of the Kennedy Center for the Performing Arts in Washington to the White House. Awards went to Gladys Knight, U2, George Clooney, Tania Leon and Amy Grant.
Biden praised the artistic achievements of the film actor George Clooneyas well as his charitable activism, including activities to aid the families of the victims of the September 11, 2001 terrorist attacks and the anti-gun campaign.
Clooney later said on the red carpet in front of the Kennedy Center that he watched such awards on television growing up, so he considers it a special honor to be able to become part of the group of awardees, among whom are Jane Fonda and Paul Newman.
Then the president of the United States joined the group U2 referred to as the Irish poets who changed the world. He said that there is too much hatred, anger and division today, both in America and around the world. Lead singer of U2 Bonus he is known for charity and activism in the fight against AIDS and poverty.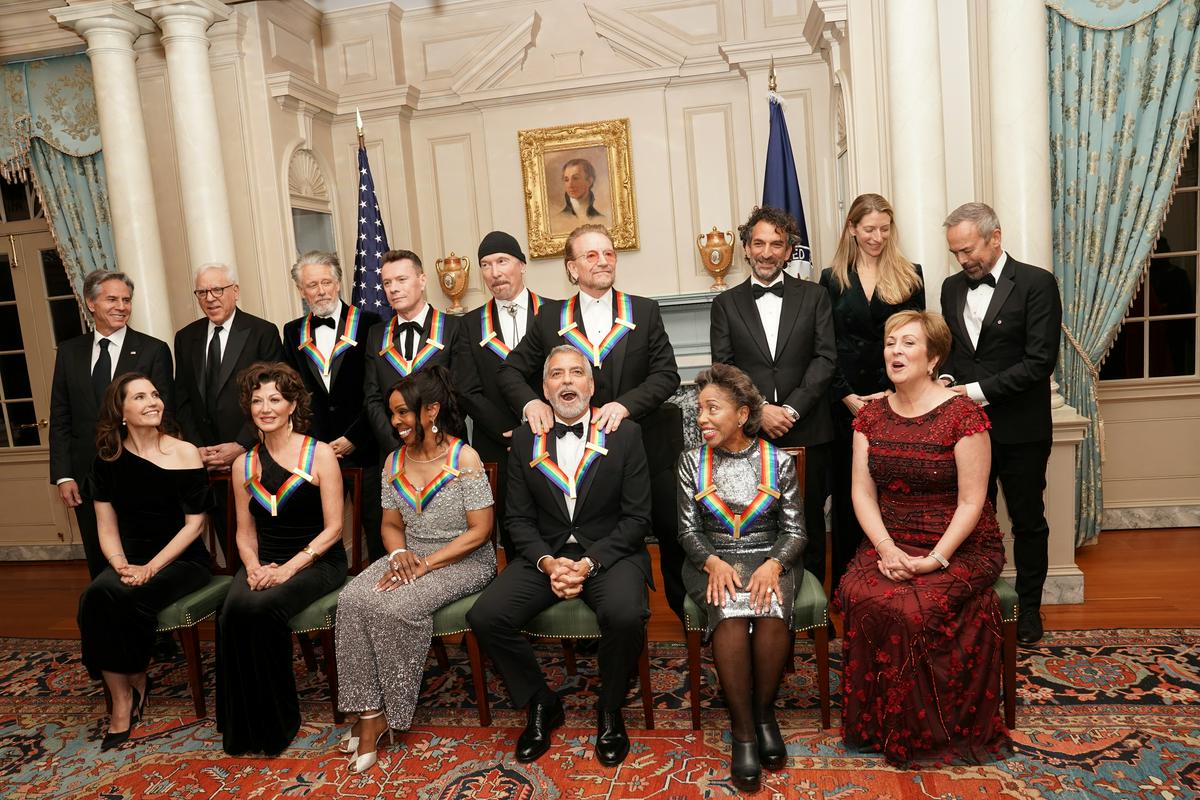 He has all the Gladys Knight songs on his iPhone
Biden then assured that he had all the songs on his iPhone Gladys Knightwho is called the empress of soul music in the US, praised the voice of Christian music artist Amy Grant as a true gift from God, for a composer and conductor Tania Leon but he said that she had introduced new tones into the soul of the nation.
"When the award winners were announced, I didn't expect anything special, because I have already collaborated with the Kennedy Center several times on awards with my music. When I found out that I was among the award winners, I was completely stunned," said the 79-year-old Pulitzer Prize winner, who came to the United States in 1967 as a refugee from Cuba.
Each year, the Kennedy Center honors various figures for their artistic influence on American culture.
Source: Rtvslo