He will be buried surrounded by his family at Tatoi Palace
In the Metropolitan Cathedral of Athens, the former Greek King Constantine II, who died last week, was bid farewell to his closest relatives as well as many of his relatives from European royal families.
Constantine II. was king for only a few years before Greece finally abolished the monarchy in 1974, so he spent most of his life in exile in Rome and London. He got married to his wife only about ten years ago Anne-Marie moved back to his homeland, where he also died last week, aged 82.
The Greek government, as expected, decided not to bury the former king with state honors, but in the last two days many people, most of them elderly, staunch royalists, came to pay their respects in the chapel next to the Metropolitan Cathedral, where his remains lay. , who believe that Greece should once again become a monarchy, Reuters reports. In the morning, many of them also gathered in front of the cathedral, where the funeral ceremony was held, and greeted the crowned heads from all over Europe who attended the ceremony.
This was reserved for only about 200 chosen people – along with Constantine's relatives and representatives of other European royal families, many Greek businessmen and politicians were also invited. Interestingly, some members of the government also attended the funeral, but were booed by passers-by, according to Reuters.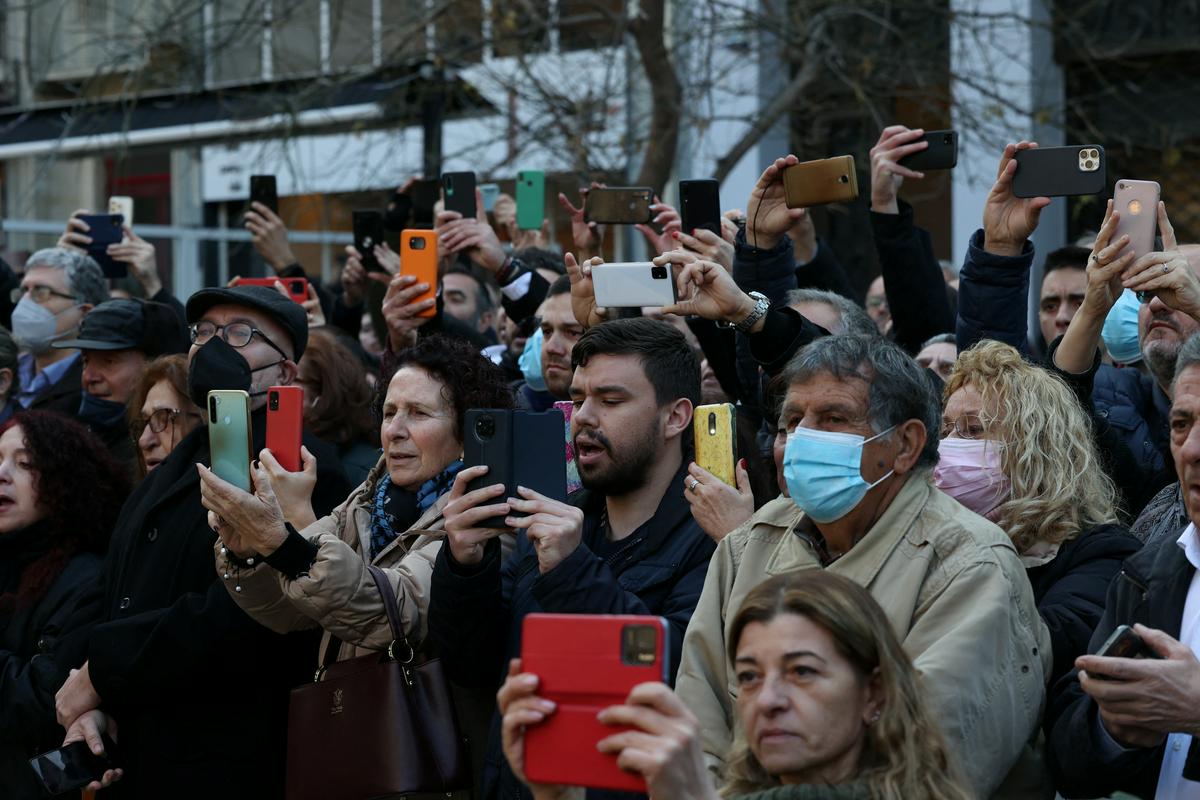 Of course, Constantine's wife, the queen, was in the foreground among the mourners Anne-Marie (a Danish princess by birth and sister of the current Danish queen Margaret II.), and his sons Pavlos, Nikolaos and Philipposdaughter Theodorasisters Sofiaotherwise the former Queen of Spain, and Irene and other close and distant relatives, including the deceased's nephew, the King of Spain Felipe with his wife Letizia and the two sisters, Elena and Christina.
The Queen of Denmark also came to pay her respects to her brother-in-law Margaretand the Swedish royal couple, the king Carl Gustav and the queen SilviaBelgium was represented by the king Philippe and the queen Mathildeand the King of the Netherlands Willem-Alexander and the queen Maxima. The British royal family was represented by Constantine's cold-blooded cousin, the princess Annewith her husband to Timothy Laurence. It was also possible to see quite a few other representatives of former ruling families, for example the former Bulgarian king Simeon and the Serbian prince Alexander Karađorđević with his wife Catherine.
The funeral ceremony was led by the head of the Greek Orthodox Church, the archbishop Hieronymus, and other high-ranking representatives of the mentioned Church also participated in the ceremony. Konstantin will be buried surrounded by his family on the grounds of the former Tatoi royal palace, where his ancestors also lie.
Source: Rtvslo