After an initial disappointment, she revived her singing career with Big Brother and The Holding Company
Janis Joplin was born 80 years ago, a blues vocalist with a raspy voice, who died at the age of 27 due to heroin abuse. In the 1970s, she charted new directions in pop culture with her unique style, crafted vocals and stunning performances.
"Freedom is just another name for having nothing left to lose," her famous verse captures the longing for a different life in 1970s America. It is taken from the song Me & Bobby McGee, which belongs to the rock-blues classics of the movement "flower power", which carried out the cultural revolution mainly through music, activism and opposition to existing social norms.
Janis Joplin was born on January 19, 1943 in Port Arthur, Texas. She grew up listening to singers like them Bessie Smith, Odette and Big Mama Thorntonwhich probably encouraged her k to the fact that she herself tried her hand at singing in the local church choir.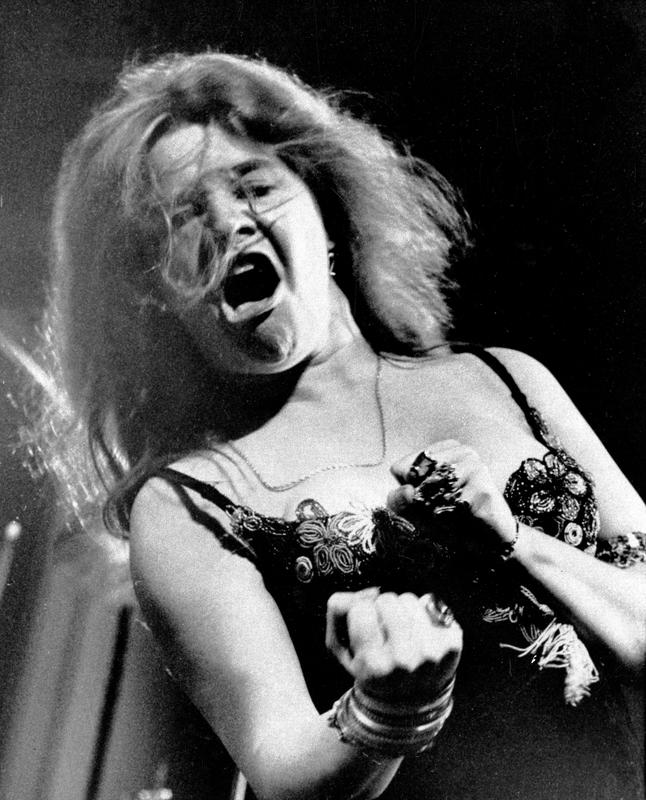 In high school, it turned out that her worldview was different from the majority. She was the target of teasing because of her appearance, because she did not submit to the fashion guidelines of the time. She found friends in a group of classmates, among whom was American football player Grant Lyons, who her introduced blues music for the first time.
After graduating from high school, she enrolled in a technology college in the neighboring city of Beaumont, but only stayed there for one semester. She also tried administrative subjects at the college in Port Arthur, a her they didn't fit either. In 1962, she enrolled at the College of Art in Austin, where she completed one year.
The start of a music career as a big disappointment
Study in Austin her made it possible to perform at folk meetings on campus. With the group Waller Creek Boys they also tried their hand at a former gas station converted into a bar Threadgill'swhere they hosted musical evenings.
In 1963, she moved to San Francisco, where, hoping for new musical opportunities, she met with disappointment. Without the recognition she wanted and deserved, she traveled to New York. Due to excessive alcohol and drug abuse, she was also unsuccessful there and decided to return to Texas after two years.
A new beginning with
Cheap

Thrills

and a performance at the legendary Woodstock

For a short time in Texas, she struggled with a conventional life and tightly braided unruly hair, but in 1966 she ventured into musical waters again and auditioned for a psychedelic rock band Big Bro and The Holding Company.

The result of their initial collaboration is an album Cheap Thrillswho is famous for songs Pieces of My Heart and Summertime. They also performed at the festival Montereywhere Janis Joplin performed the song perfectly Ball of Chain recorded among the main ones female vocalists 70s of the last century.
Pearl's last album was released posthumously
After breaking up with Big Bro and The Holding Company she founded her own group Cosmic Blues Bandwith whom they performed at Woodstock in 1969.
Later she worked with only one more bands, The Full Tilt Boogie Bandwho posthumously released the singer's most successful album Pearl. It features two of her most famous songs Me & Bobby McGee and an a cappella version of the song Mercedes Benz.
Janis Joplin is in Hollywood, specifically in a hotel, during the recording of an album in the fall of 1970 Landmark Engine on Franklin Street, at 27. year age died from an overdose of heroin, which she consumed with plenty of alcohol.
Several films were dedicated to Janis Joplin
Despite her early death in 1995, the singer was inducted into the Rock Hall of Fame for her musical achievements and rollin 2005 grammy for lifetime achievement and in 2013 a celebrity star for his contribution k the music industry. They also made a series of films based on it: Janisdirected by Howard in 1974 Alkfollowed in 2015 Janis Joplin: Sad Girl directed by Amy J. Berg and A Night with Janis Joplin from 2019, signed by David Horn.
Source: Rtvslo