The actor anchored himself in the memory of the masses with the character of the unforgettable Rodney
A revival of the series Frasier was announced some time ago, in which Kelsey Grammer will return in the title role. Much to the delight of many, he will be joined on camera by Nicholas Lyndhurst, best known as Rodney from Only Fools and Horses.
In November last year, it was revealed that the actor David Hyde Pierce refuses to return in the role of Frasier's younger and sensitive brother, as does psychiatrist Niles Cran.
British, drunk and larger than life…But these days, the happy news came that the creators of the series will introduce a new character named Alan Cornwall. A case of "Frasier's old college classmate who became a university professor. British, drunk and larger than life, Alan has an intellect to match Frasier's – if only he'd ever felt it. Alan's mischievous streak could be just what Frasier could use to shake up his routine, while Frasier's thoughtful direction could help Alan find some direction he's been missing in his life." he reports Variety.
The return of Frasier after nearly two decadesThe 11-season series Frasier, which originally ran from 1993 to 2004, remains one of the most successful television comedies in the United States. It has won 37 Emmys, including five for best comedy series. Otherwise, the psychiatrist and radio host Frasier Crane was one of the regular guests of the bar, around which a humorous series was anchored Cheers (Cheers). The series Frasier, which originated as spin-off Na zdravje series, it later proved to be even more successful than the original.
The revival of the series will begin in "a few weeks" with rehearsals, and the broadcast could start as early as July, he is in favor BBC Radio Bristol revealed by the main actor Kelsey Grammer. About the new character, the 67-year-old said: "As we were building the series, it suddenly occurred to me that we've never seen Frasier in a relationship where he has a great friend. Sure he had Niles, but he was his brother and there was a competitiveness between them that underpinned everything they did and a family bond that got them through some trouble. But that true friendship is something we haven't seen Frasier in before… So we're discovering a man who's still discovering himself, and that's what I think is interesting to play."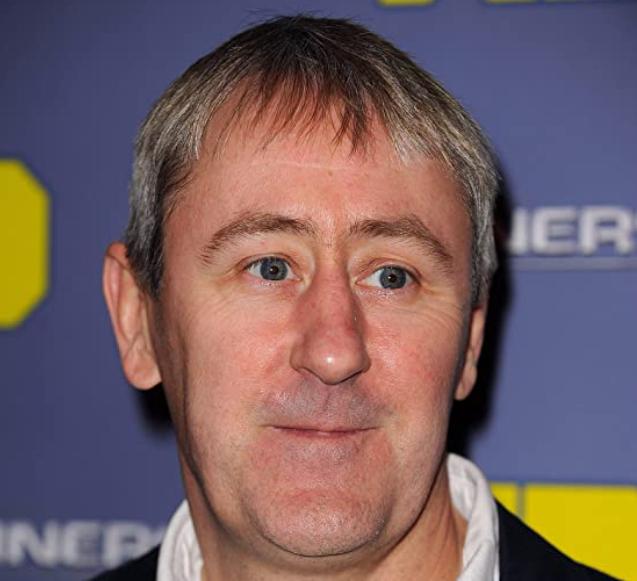 "I fell in love. I adore him.""He is a very, very talented man," said the American actor about his 61-year-old British colleague Nicholas Lyndhurst. He said that he met "magnificentLyndhurst when they appeared together in a play in 2019 Man Of La Mancha on the stage of the London Coliseum. "I fell in love. I love him and he's one of the funniest people I've ever worked with and I blame him for being a bit of a sandbag because you don't see it coming and all of a sudden everyone's laughing at him,Grammer added.
In addition to his role as Rodney in Only Fools and Horses, Lyndhurst is best known for starring in the British sci-fi series Journey Through Goodnight Sweetheartwhich was filmed between 1993 and 1999. The role in the new Frasier series will be his first role in a film or series since his 19-year-old son Archie died in 2020, he writes BBC.
Source: Rtvslo