Bookplate (10)
Tadej Golob is not only an efficient and prolific writer, but also a reader. In high school, for example, he read 400 pages a day, but today he mainly reads classics.
This year on the Numbers podcast we are talking about books.
In the tenth episode, we hosted the artist of one of the most prolific writers Tadej Golobwho recently published a book Comait is the fifth part of a series of novels about criminal Taras Birsa).
In the new Exlibris column, guests share their opinion about books and their general attitude towards literature.
On this occasion, we invite you to the recording of the 222nd episode of Številka, which will be on February 22 on Radio Slovenia.
You can get free tickets at this link.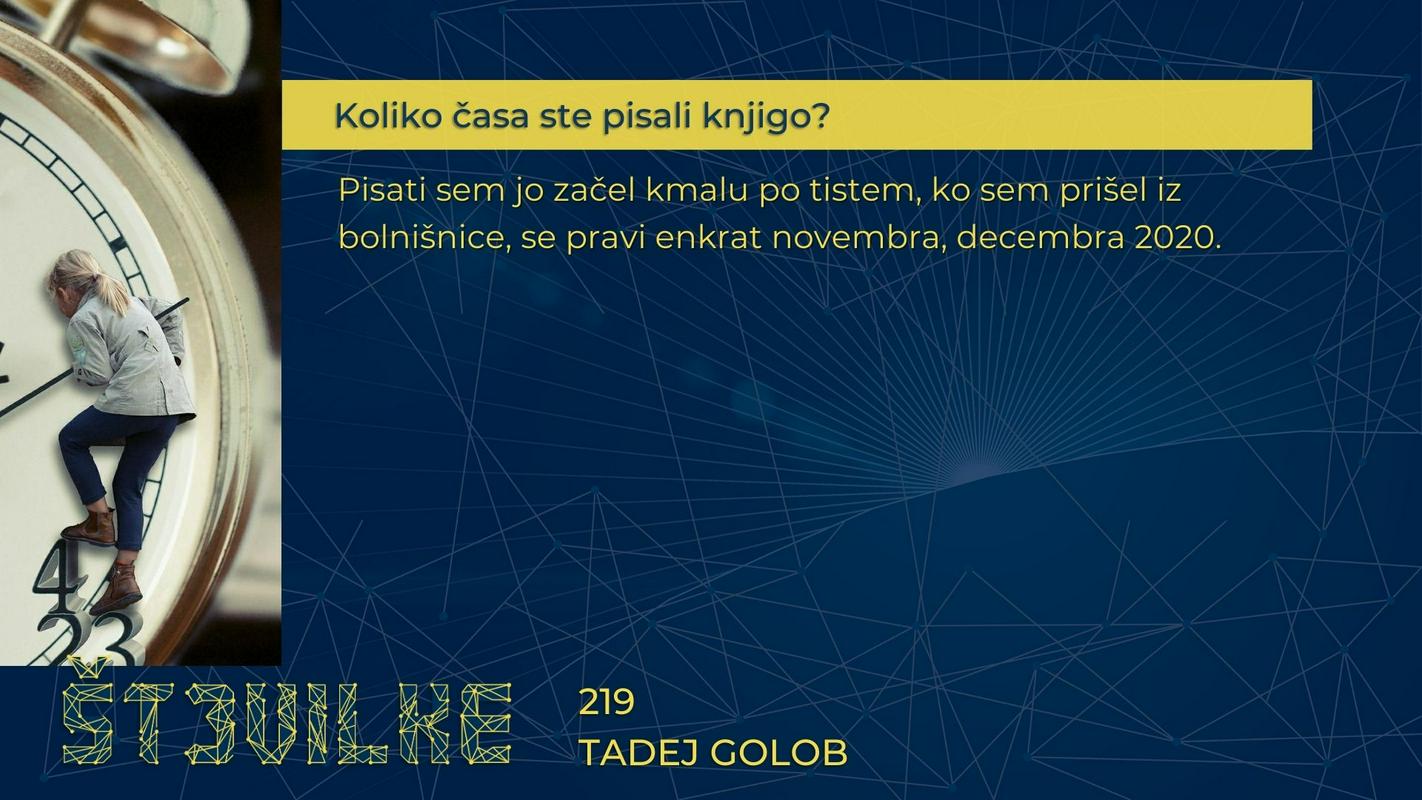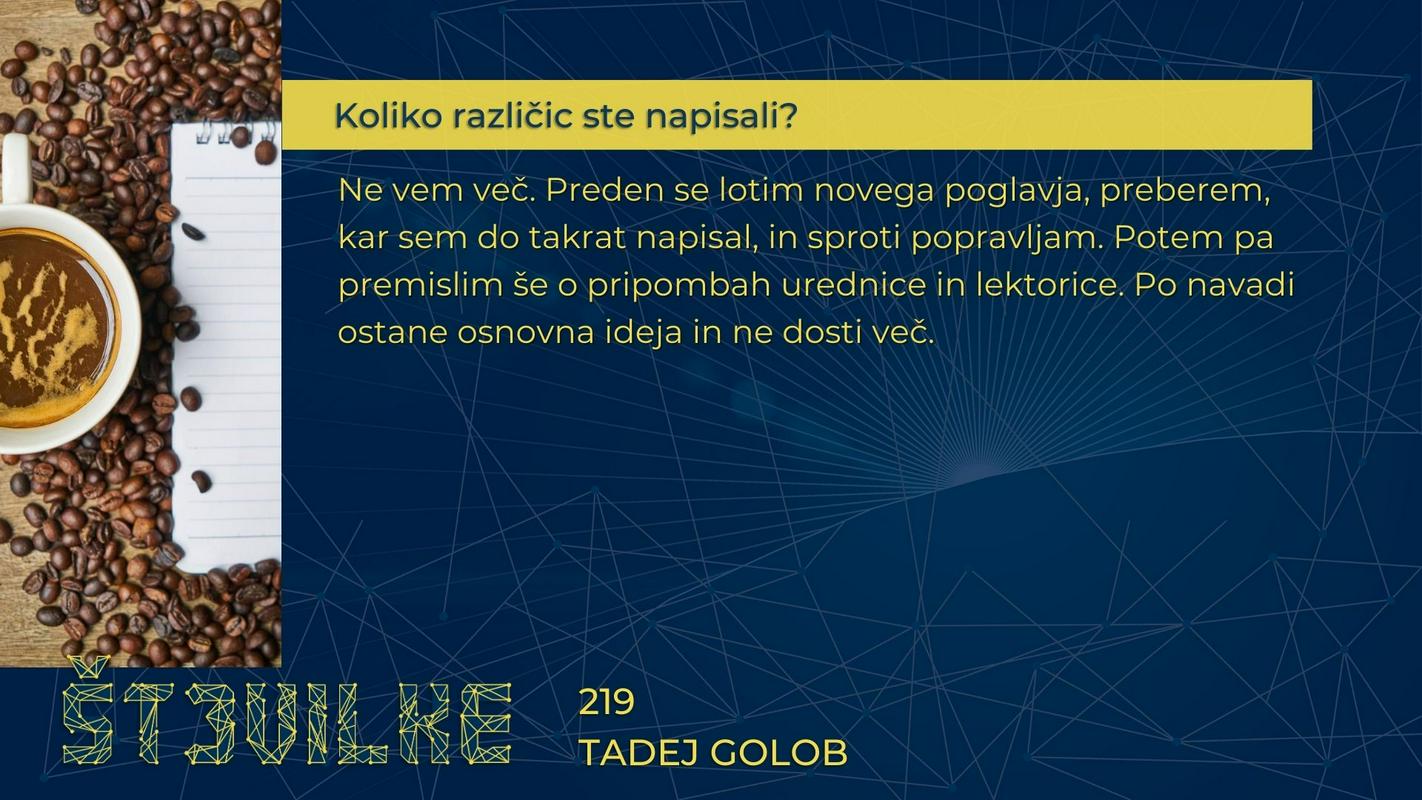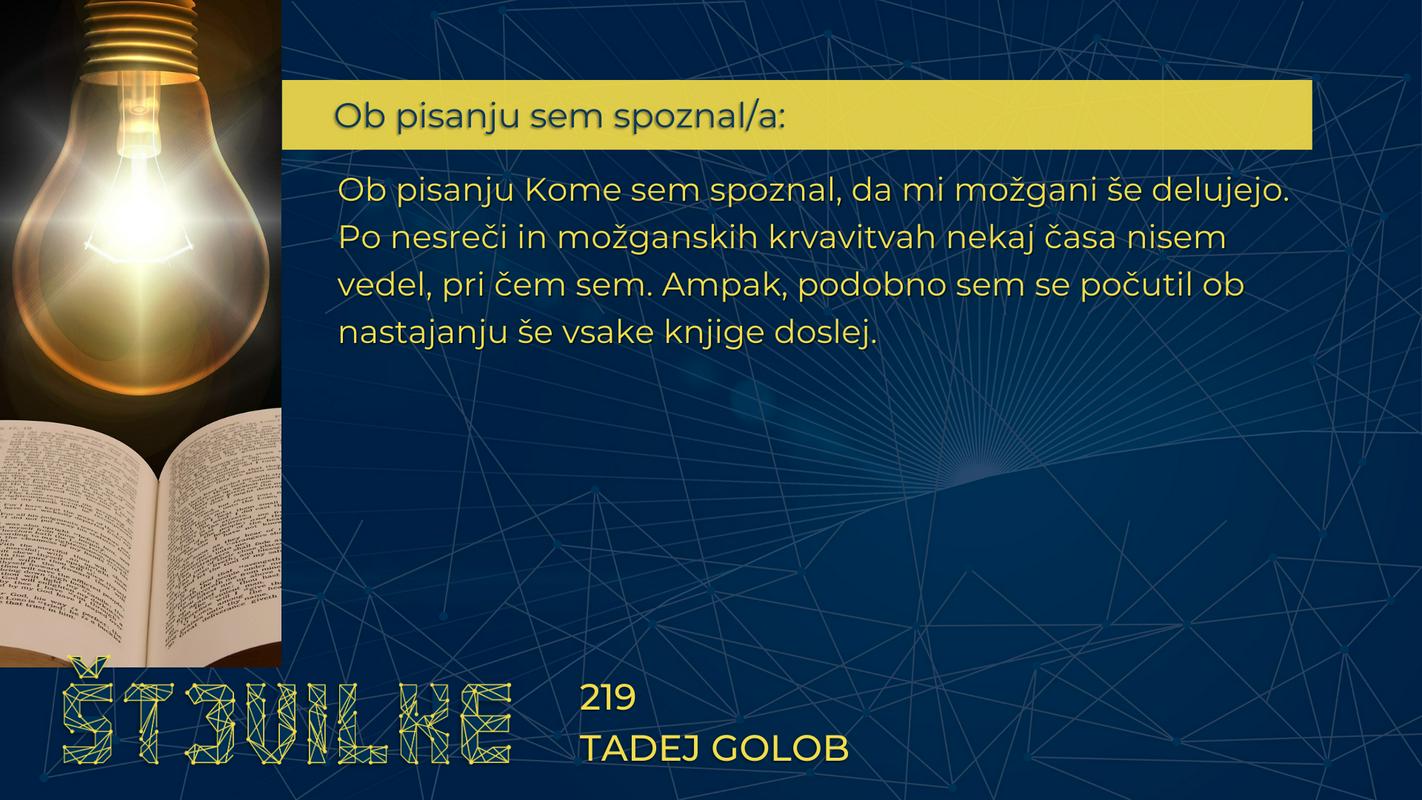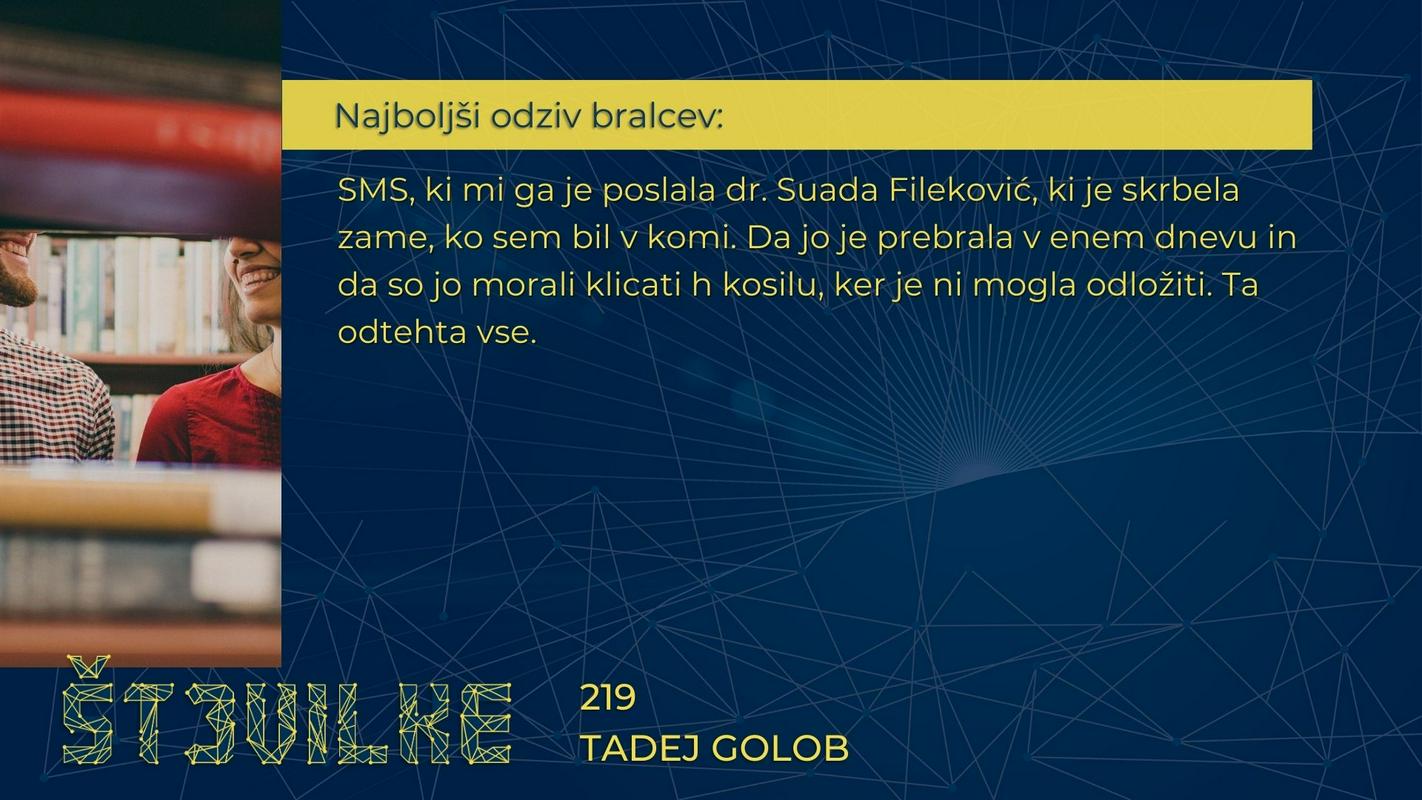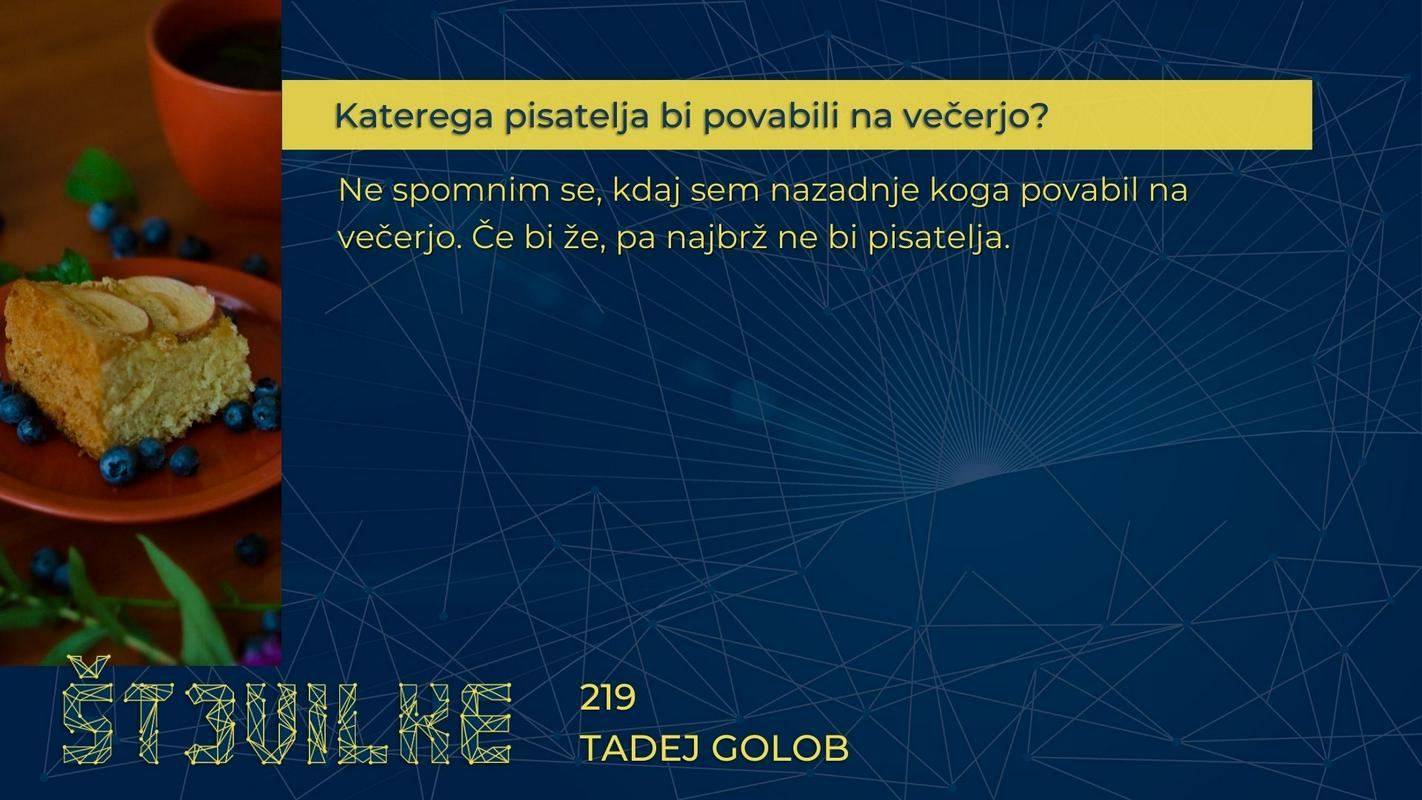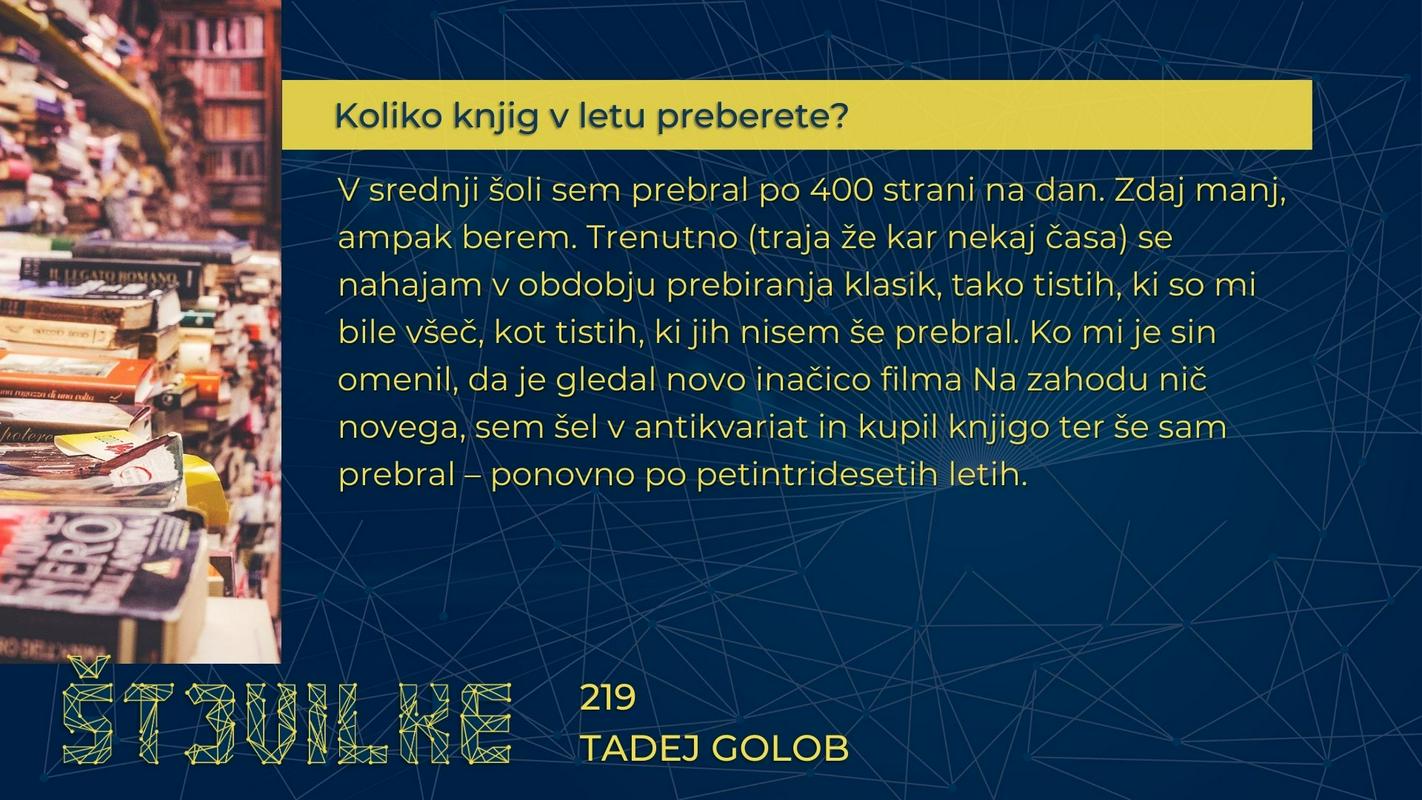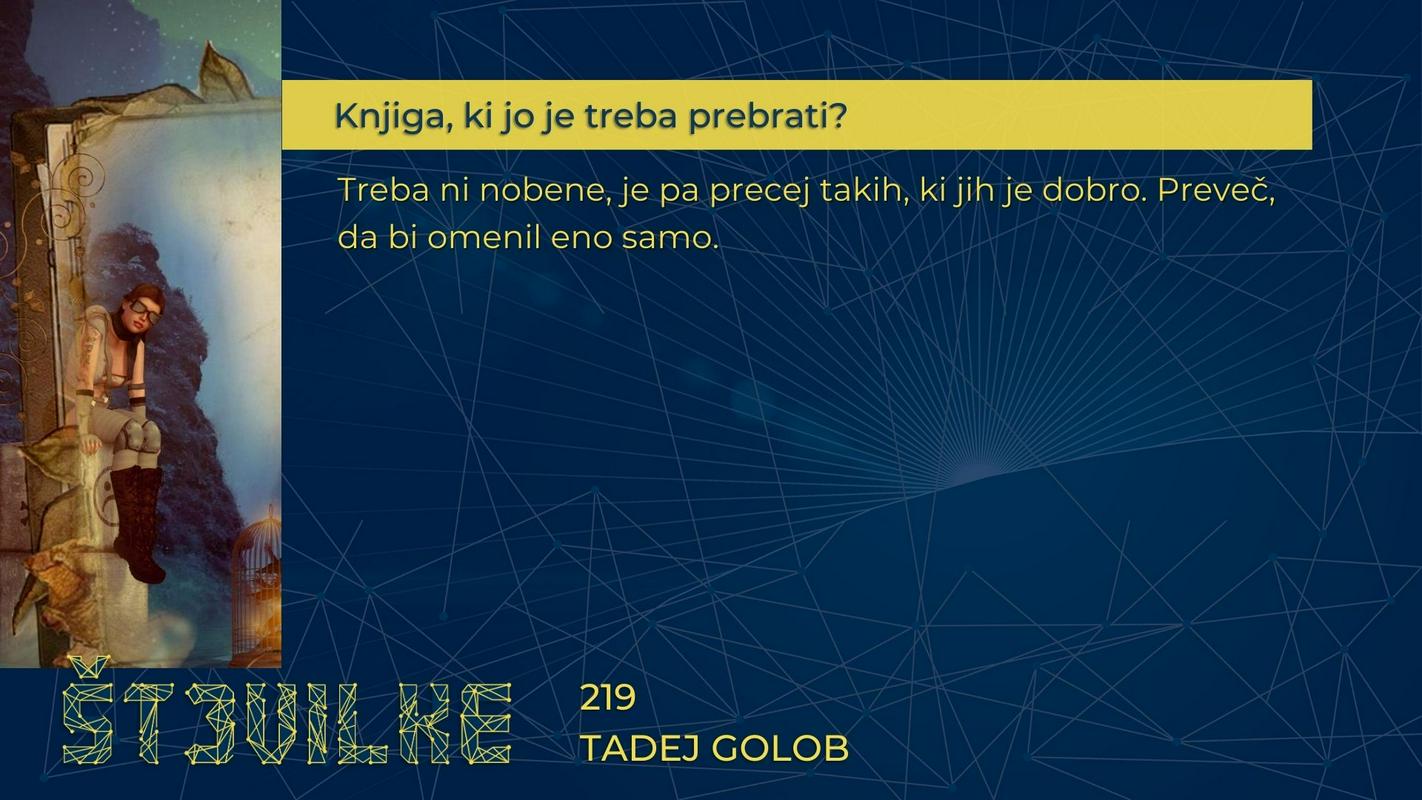 Summary of the conversation
Full conversation
Source: Rtvslo