Russian tennis star in the third round
During his match in the second round of the Australian Open, Russian tennis star Andrey Rublev complained to the referee about two fans with the Ukrainian flag "saying ugly things" to him.
The 25-year-old Muscovite played with a Finnish player Emil Ruusuvuoriwhen two fans sitting in the first row of the stands unfurled the Ukrainian flag.
"It wasn't about the flag," he asserted after winning in four sets fifth place tennis player. "I immediately told the judge that it is not about the flag, because of me they can unfurl any flag they wantI completely understand the situation. It was more that they started pelting me with ugly words and ugly things. I said to the referee: It's not a matter of the flag, but, please, you can tell them, at least, not to say dirty words to me during the break."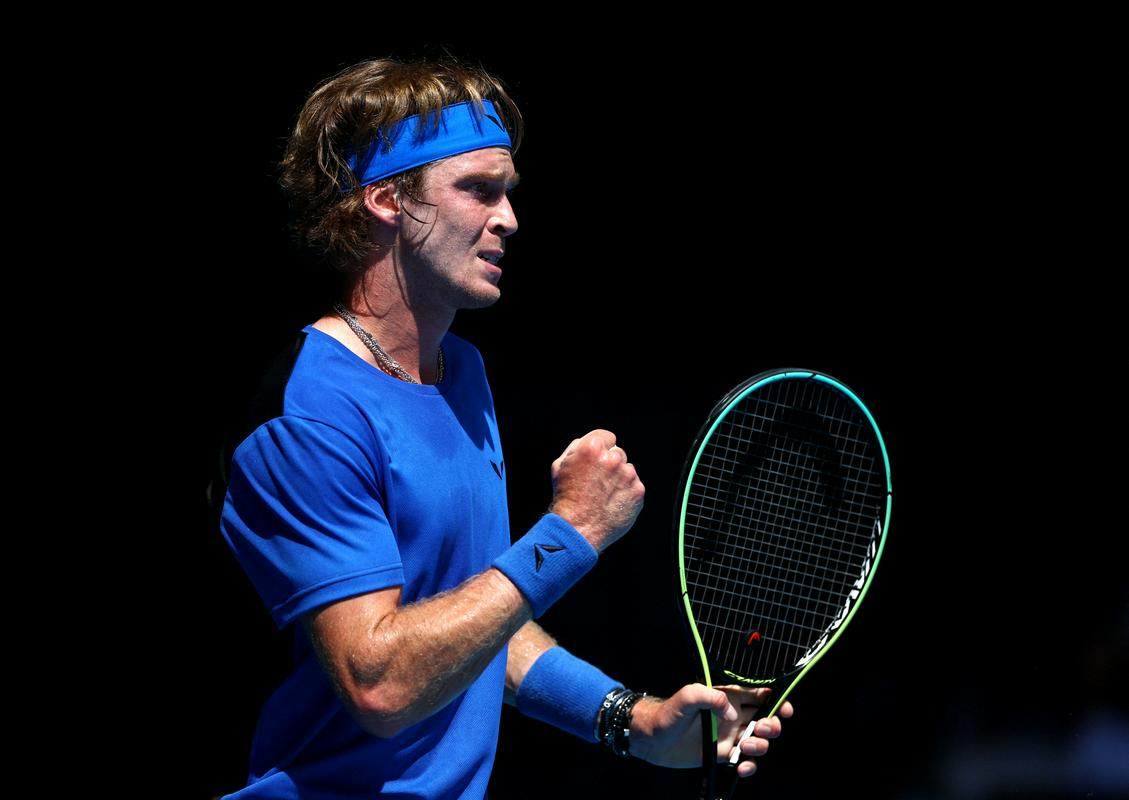 Rublev has publicly expressed his opposition to the war in Ukraine and even signed the camera with the words "No war, please" right after the start of the Russian invasion in February last year after his victory in the semi-finals of the Dubai tournament.
Also, in November, after winning the ATP final, he wrote on the camera lens: "Peace, peace, peace, Everything we need".
Ukrainian flag complaint
Unlike last year's Wimbledon, Russian and Belarusian tennis players can compete at the Australian Open, but are not allowed to display their national flags anywhere.
On Tuesday, Tennis Australia announced that fans would no longer be allowed to carry Russian or Belarusian flags into the stands. The decision comes after the Ukrainian ambassador in Australia "strongly condemned" the Russian flags in the stands of the Grand Slam.
The Russian flag was seen during the match between the Ukrainian woman Katerina Baindl and a Russian woman Camilla Rahimovo in the first round, as well as during the confrontation with the Russian Daniel Medvedeva and an American Marcos Gironalso in the first round.
Source: Rtvslo