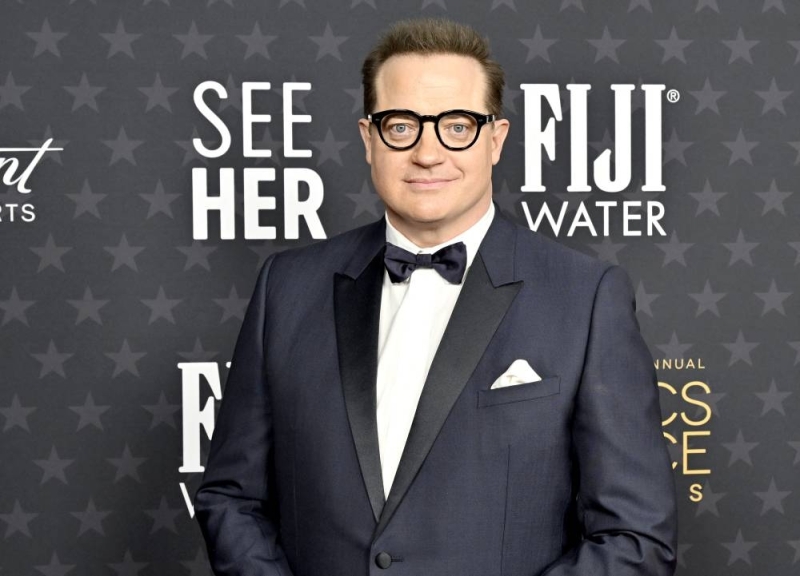 Brendan Fraser with FIJI Water at the 28th Annual Critics' Choice Awards at Fairmont Century Plaza on January 15, 2023 in Los Angeles, California. /AFP
Actor Brendan Fraser has been away from film for a long time after speaking out about being sexually assaulted and later discredited in the industry.
However, the actor rose from the ashes with his last major role in director Darren Aronofsky's "Whale" (Whale), for which he won the Critics' Choice Award for Best Actor. "If you're struggling with adversity or in a dark place, I want you to know that if you have the energy to stand up, you can move forward," the actor said in an emotional acceptance speech.
Now the actor has received his first Oscar nomination of his entire career for playing an overweight man named Charlie in the movie "The Whale". Fraser is up against Austin Butler (Elvis), Colin Farrell (Souls of the Island), Paul Mescal (Aftersun) and Bill Nye (Living) in the best actor category.
The tape "Whale" tells the story of how Charlie tries to deal with eating and self-esteem problems in order to restore his life's purpose and reconnect with his family.
"This movie is about love, it's about redemption, it's about finding light in a dark place," Fraser said of the film.

Source: Diario.Elmundo