A conversation with Iztok Rodež from the Prekmurje quartet džeZZva
"We think of what we do as music, regardless of whether it's funk, jazz, folk, rock. Music is music without any restrictions," describes Iztok Rodež, guitarist and author of the music of the džeZZva quartet from Murska Sobota .
They recently did in the band released a new album, they titled it Clarity (Cleanliness)and consists of eight tracks. "In terms of genre, it's hard to place the album, but it's closer fusion or progressive rock with a touch of jazz rather than classical jazz or ethno jazz, which in my opinion is also an essential difference in compared to previous albums," wrote Jonatan Horvat at the time of publication.
With the title, they emphasize the foundations of their own creation, i.e. spontaneity, unencumbered, unplanned, free flow of ideas. "We are not classic jazzers, far from it. Maybe we defined ourselves too much with the name in the beginning, but for us no restrictions and we think as broadly as possible," says Rodež.
As he also says, it was only after a lot of music had been created that they found out, or were told by others, that he was translating them "someone mellow, slightly melancholic, which is characteristic of Pomurje."
In addition to Rodež, the group also consists of Dejan Berden (piano and synth), Tadej Kampl (electrical bass and double bass) and Miran Celec (drums and percussion).
Their debut jeZZva conquered the Slovenian music scene in 2014. It was ranked among the twenty best Slovenian records as selected by the music editors of RTV Slovenia. They also released a recording of the concert from the Hidden Courtyard in Murski Soboti with the title Live From The Hidden Courtyard (2016). An album was released in 2018 Sintur. In July 2019, they performed at the prestigious French Jersey Festival Jazz a Vienne. In 2020, they were the recipients of a plaque for significant cultural achievements in for the past two years, which is awarded by the Murska Sobota Municipality on the occasion of the cultural holiday.
You can listen to them live in Ljubljana in Thursday, February 23, in Dagars in organization of the Zlati zob Ethno Club and after that in native Murski Soboti, where they will be held on March 17 in A new album was presented to the Park Murska Sobota theater.
You are invited to read the conversation.
How and when was she found and formed by the band jeZZva? It was all very unintentional, very unplanned. All of us who participate in group, we knew each other from before, in we worked together in different bands. The key to its creation was when one of my friends celebrated her jubilee in 2010. And knowing that I was into music, she asked me if I might know of any bands that would play standards at her party. She also enjoys singing as an amateur, and she told me she would like to what to sing. I said I have a band.
I called Mojmir Wolf, the double bassist at the time, Miran Celac, the drummer, and Dejan Berden, pianist. We would go in this casual thing? And of course we were all for it. We have prepared a repertoire and went to play. And then it did in basically started, we thought it was a one-time performance, but we had a feeling that it would work in to this cast yet what happen. Later we started meeting, played these standards for a while, but very quickly we saw that us not one of them cares about that us. That everyone has some ideas of their own that we wanted to translate in music, and we quickly started making our own music – unencumbered.
What does it mean to you to create unencumbered? Outside the burden of what is happening in jazz, what are the trends?The problem today in music, but not only in music, is that a lot of everything is recycled. Pre-existing is taken, someone hit, it is added what kind things, and a new hit is born. Z ours we would like to point out that it is necessary to give someone own contributionsomething of your own, not just taking something already existing and then develop your own stuff based on what you already know. We want to make our own music – I don't care us, if this music may be similar to someone or something, but it is primarily ours.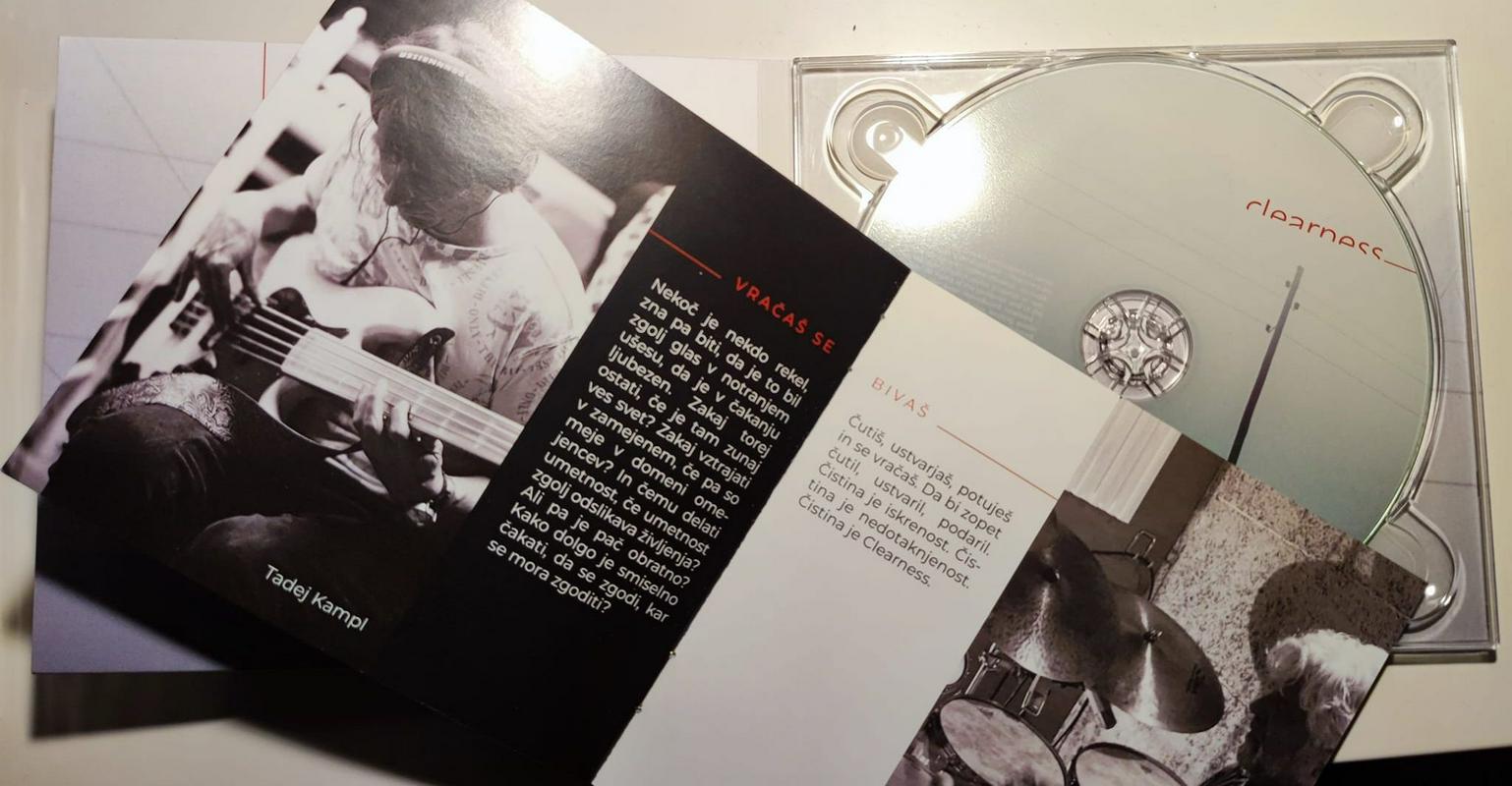 Did you know each other because of jazz or have you all played jazz before? What was the background music like? from which one you are start create?We're coming from very different winds. Pianist Dejan from classical music, drummer Miran from classical fusion jazz, and the then bassist Mojmir more so from folk voda, and years ago the current bassist Tadej Kampl joined us, who with his playing covers a very wide musical spectrum. I go out more myself from blouse and it pulls me in exploring sound. Clean from we came from different segments, but somehow we saw that these segments were coming together in some fine whole.
We are thinking about what we work as about music, whether it's funk, jazz, folkrock, we can easily include some rocker part, also some abstract part, some part pop part, so that above all we think about music, music is music without any restrictions. As much as possible now you say American jazz, you are very limited, but actually we are not classical after all jazzers, far from it. Maybe we defined ourselves too much with the name in the beginning, but for us there are no restrictions and we think as broadly as possible.
When was the right time for the first album? We released our first album in 2014, we didn't particularly deal with it, in at a certain point, drummer Miran started insisting that we record an album. He booked an appointment or made an agreement with the videographer. This was also very unplanned, although we saw that it was necessary necessary. Since then, we have been on someone way opened the market a little or us the market perceived and also some media, concert organizers and similar. Our priority has always been to create our own music, and less so to release albums.
We work in the field of music and in the end you also want or want too in what euro to turn it over. This maybe a little lacking. But sometimes you think, why? Alone and with help ours sponsors we finance editions, but in the end, regardless of the conditions, the desire to realize the idea remains, to push forward to make it happen again to a product – it's a really special feeling. The world is changing, but if what you do means something, you probably stick to it. It's not all about entrepreneurship, even if it sometimes seems like it.
A lot of this resonates on the last album as well. How did the idea of ​​creating the latest album around the concept of Purity come about?Basically, we never did any in advance concepts. The fact is that we are dating from pomurja, from the Pannonian plains, we hardly found it ourselves later, or others told us that we had someone mellow, slightly melancholic, which is characteristic of Pomurje. We didn't do it on purpose, but it probably happened and when we started working on this last album, we saw that everything was spinning, even ours work, around some really pure, unencumbered approach to music. And we think that's important. We are all today with to many things burdened. We allowed ourselves some freedom in terms of music.
We do what we want, what suits us, what we feel, we stand behind it, but not everyone likes it, it doesn't have to be the best, it doesn't have to be i know what, but this is our music. And in in this context, we also found this title interesting. Now, after twelve years of work, we have come full circle ours period. The concept maybe it happened later, after we made the album or put it together compositionswhich we recorded.
Is it the same with addresses? They happen later when they are compositions completed?Yes, even with addresses what we do not deal in particular. We always consider that something is not quite over, we are trying to catch something, we may not even know it ourselves whatbut apparently this way works for us.
How they are created compositions? And how do you feel about playing covers, given that you said, how you are alien to creating in field of any recycling? The main authors are the pianist Dejan and I, the main part, or practically everything is the author's work oursexcept in At the beginning, we included some remakes of folk songs from Prekmurje on the album. We got out of it later. On the last album, Tadej Kampel, our current bassist, also contributed to one of the tracks, and drummer Miran Celec also participated in one track. But it's about bringing the basic story of compositionswhich, of course, arrangement we finish in rehearsals.
This we don't work this way to what philosophized a lot with words, how and whatbut easy we are looking for some guidelines, because we see, we feel that that composition is unfolding in the right direction. Dejan brings a written composition, with themes, with all the things. I have my own compositions in head, but I don't have one nothing written down. In rehearsals, I play some parts, but I try to say, I try to pour out my feelings, from imagination transfer them to the rest and direct ideas from there.
One of the tracks from the new album is called They are Easywas published from Miran's rhythm, which he spontaneously started playing during rehearsals and was quickly very interesting. Dejan (pianist) got hooked on that rhythm and in moment certain harmonies have taken place which are also the rest as they are now on the album. From this actually comes this purity of ours.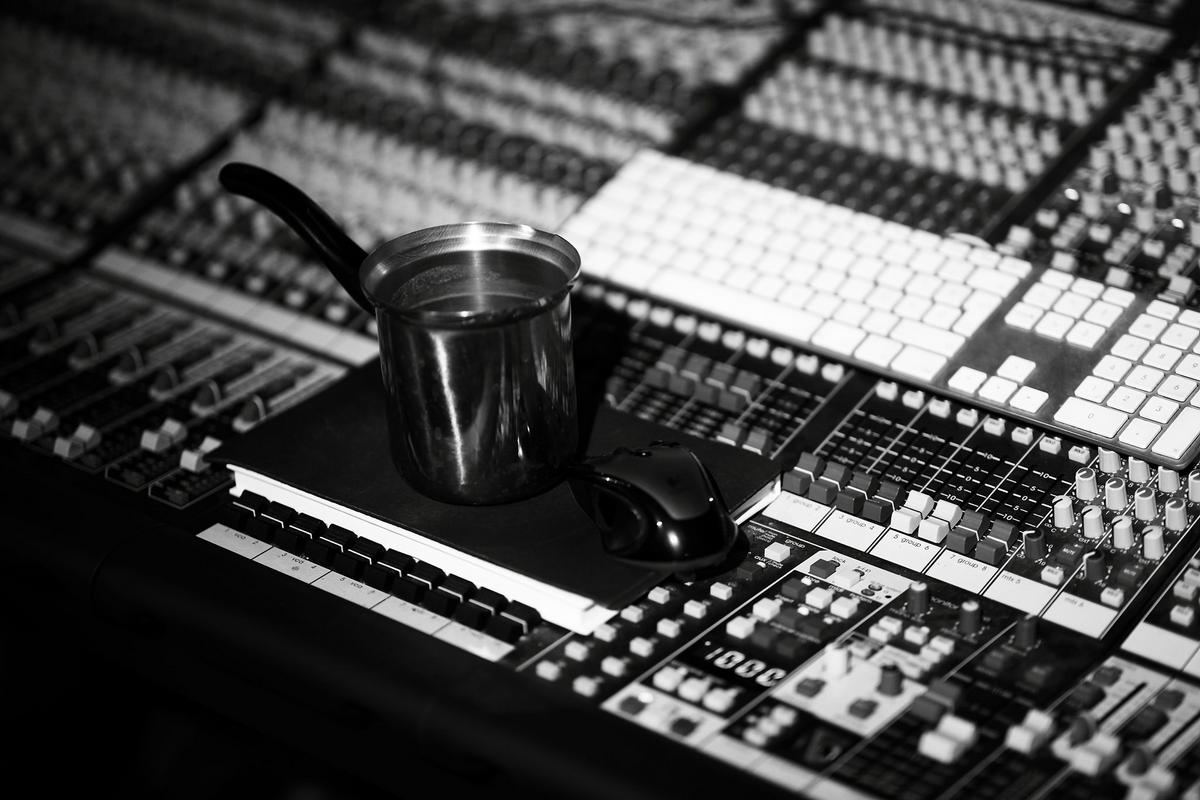 Is the emphasis also on improvisation at the performances?We have a fairly open approach to already recorded songs. This it does not mean that they will sound like that or exactly like that in alive, we don't bother if whom he takes somewhere in between, in some work compositions we also go somewhere else, so yes from it also follows that we trust ourselves and ours experiences to allow ourselves to do so.
How often do you perform? Do all the band members make a living from music? I'm the only one who doesn't make a living from music, everyone the rest they practically live from music, Dejan occasionally teaches. We allowed ourselves freedom here too, we didn't get caught in the need for some concerts in of all possible spaces that are available in Slovenia. We deal with music that in commercial sense is no no i know how terribly interesting, at least at us no, which also means that there aren't terribly many places to play. And we preferred to take a step back, and we aim at good things, but we prefer to organize something smaller tour or in France, Austria or the Balkans, rather than jumping from club in club.
Anyway, the greatest joy is ours the starting point when creating music is actually this: if will anyone be listening to our album in ten, twenty years and said "great music", that's it. Well, in all probability, people perceive this sincerity of ours in music and us they also apparently appreciate it in this way. This is, in my opinion, the most you can achieve, regardless of how much you perform, where you perform or how you get through some organizers' sieves.
Source: Rtvslo