The common move is "a redefinition of the staging or at least a noticeable transformation of the stage space and scenic elements"
The competition program of the 58th Borštnik's Meeting Festival will include twelve plays, most of which were directed by women, especially younger generations. This excites selector Vilma Štritof, but her selection was not based on this.
Borštnik's meeting, the central theater event in our country, will take place from June 5 to 18 in Maribor, and the introductory program contents will take place already in May.
After viewing last year's theater production in Slovenia, the selector highlighted "still the supreme strength of the game of the Slovenian players" and the role of scenography. "The common feature of the selected productions, which I only noticed towards the end of the program, is the redefinition of the performance, or at least a noticeable transformation of the stage space and scenic elements; it is not just a noticeable segment that significantly co-creates the dramaturgy of the entire production, sometimes as an equal actor," she said.
As she said at today's press conference at the Slovenian National Theater (SNG) Maribor, the beginning of the year was still strongly marked by the covid-19 epidemic and the consequent cancellation of performances, but because of this, the schedule of performances in the remaining months was all the more condensed. She saw a total of 120 performances.
"In last year's Slovenian theater production, two lines were noticeable: on the one hand, it was characterized by hyperproduction, which is created under worse conditions, lazily, with less thought and preparation, which is ultimately reflected in poorer performance quality and aesthetic vagueness, on the other hand but it was possible to feel a different, new, fresh sensibility and a strong creative charge," she pointed out in the justification of the competition program.
She included the largest possible number of plays in it and "reflects a diverse poetics, in which performances open up relevant social issues of the present, detect and point out the neuralgic points of our reality, they do not care about the environment that co-shapes the habitat of all of us, form a critical view, explore the human position and role in a multi-level concept or even a crumbling world…"
Among other things, she noticed that even larger theaters opened their doors to new generations of creators. "The change of generations is very noticeable, and by giving the opportunity to new creative teams, they open up space for new, different views and poetics," she said.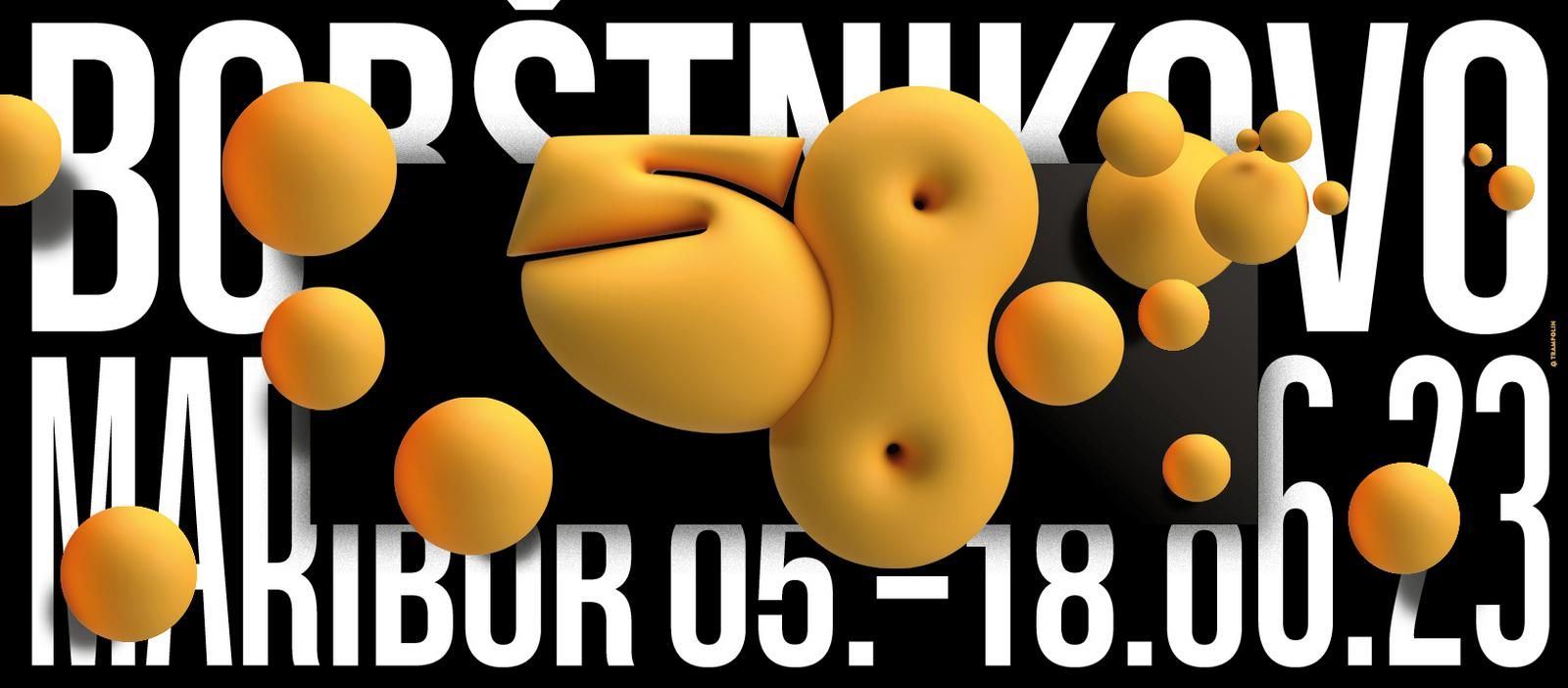 She observed that audiences were happy to visit the theaters after the restrictions due to covid were relaxed and were very responsive. In the analysis of theater production, he notes, among other things, that there were very few productions based on Slovenian dramatic texts. "There are a few more foreign dramatic texts, and a lot of plays are based on prose texts – on texts that can be written for the theater, but are not dramatic," Štritof said.
Artistic director of the festival Ales Novak said that this year's date of Borštnik's meeting was adapted to students of the Academy of Theatre, Radio, Film and Television (AGRFT). They complained last year that they had problems attending the festival due to their study obligations."Preparations for the festival are going smoothly, we are preparing the festival in full, with all program sections," Novak said.
Introductory program set Young theater, aimed at developing new audiences, will take place between May 22 and 24. This year's theater performances are watched by a new selector Blaž Lukan.
---
Competition performances of the 58th Festival Borštnikovo srečnosti:
1. Inan Du Swami, Klara Kastelec, Tadej Pišek and Mojca Špik based on the motifs of the short story Franz Kafka Transformation: One K is watching you. Mentor for directing NN. Zavod Godot and Vitkar Zavod, premiere on January 7, 2022.2. Jernej Lorenci and Matic Starina according to the novel Poor man of God Nikos Kazantzakis translated by Jaroslav Novak: Francis. Director Jernej Lorenci. Ptuj City Theatre, premiere on February 2, 2022.3. Katarina Morano: Sediments. Director Žiga Divjak. City Theater of Ljubljana, premiere on February 9, 2022.4. Werner Schwab: Presidents. Director Nina Ramšak Markovič. Melara Institute in cooperation with the Academy of Theatre, Radio, Film and Television of the University of Ljubljana, premiere on February 15, 2022.5. Tijana Grumic: 52 hertz. Director Mojca Madonna. Slovenian National Theater Nova Gorica, premiere on April 6, 2022.6. Nataša Matjašec Rošker and Petja Labović: Not To You Alice (Once Again). Drama of the Slovenian National Theater Maribor, premiere on May 6, 2022.7. Edward Albee: Who's Afraid of Virginia Woolf? Director Ivica Buljan. Mini theater and City Theater Ptuj, premiere on September 3, 2022.8. Lucy Kirkwood: Children. Director Nina Šorak. Slovenian National Drama Theater Ljubljana, premiere on September 23, 2022.9. Ivan Viripayev: A closed study. "New Constructive Ethics". Director Nina Rajić Kranjac. Prešeren Theater Kranj, premiere on September 27, 2022.10. An author's project based on the motifs of Slovenian folk songs: Women in the dough. Director Long live Bizovićar. Slovenian National Theater Drama Ljubljana – Waiting for Superman, premiere on November 4, 2022.11. Slavenka Drakulić: The invisible woman. Director Ivana Djilas. Anton Podbevšek Theatre, premiere on November 11, 2022.12. Dimitrije Kokanov: Movement. Director Juš Zidar. Slovenian National Theater Drama Ljubljana and Sugar Factory, premiere on December 29, 2022.
Source: Rtvslo