An overview of 40 years of creation by one of the biggest figures in the world of street art
The largest retrospective of Shepard Fairey's work to date, on display at the Musée Guimet in Lyon, brings together everything from stickers, posters and paintings to skateboards and objects, as well as films, representing over 40 years of work by this pioneering American street artist.
Retrospective of Shepard Faireywhich is wider to the public known like the author of Barack Obama's famous campaign poster and the recognizable brand OBEY (Obey), bears the title 1001 Reasons This (Dis)OBEY: The Art of Shepard Fairey.
"View of street art (in the museum Guimet) testifies to the fact that this museum is not a place stuck in a certain aesthetic – it can accept any type of art," is for a French newspaper Le Figaro said the curator of the exhibition Jérôme Catz. "As a dedicated artist couple excellence (Fairey) through his work explores the themes of justice, minority rights, ecology and the power of lobbies. It also highlights personalities from the world of music, skateboarding and art in general," they wrote in Umetnostne center Spacejunkwhich organizes the exhibition in partnership with the city of Lyon.
With the aforementioned poster for Obama's 2008 election campaign, titled Hope (Hope), his work is also known Marianne with a French slogan Liberty, Equality, Fraternity. Fairey did "created like a sign of support for France after the November 13 attacks. Liberty, Equality, Fraternity was made more for the French like for any politician, so I hope he embodies this idea that the symbol is to do good for everyone, all citizens". As of 2017 Fairey's Marianne hangs in the presidential office of the French president Emmanuel Macronwho also met with the artist in 2019.
Hip hop aesthetics and communist propagandaBorn Shepard in 1970 in Charleston, South Carolina Fairey is in his teenage years like budding skateboarder became interested in art and punk rock. Already in the mid-80s of the last century, he started creating images for t-shirts and skateboards according to the wishes of his friends. He graduated in 1992 on Rhode Island School of Design (RISD). They were his work even then inspired hip hop aesthetics and communist propaganda, whence his affinity to the use of red, which is characteristic of his works. Andy Warhol, Alexander Rodtchenko and Barbara Kruger and are the central artistic names in which he was interested.
Fairey's career got a boost when he created stencils and stickers with the image of the French wrestler André Roussimoffknown like André The Giant. In 1998, he created his first campaign Obey Giantand the stickers in question spread across the United States like fire, it didn't take long for them to be seen all over the world.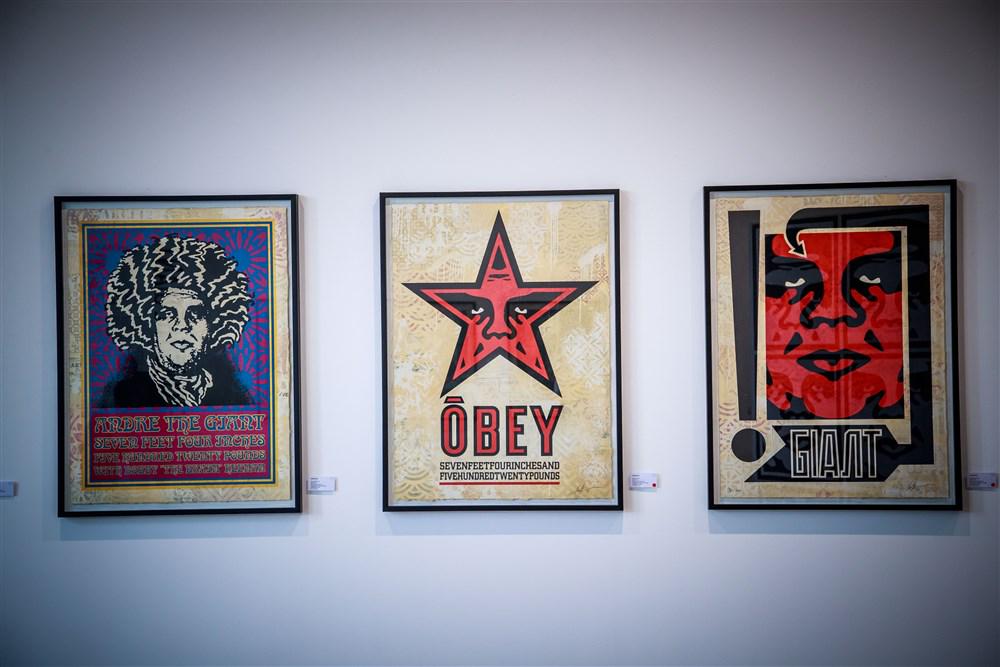 Although Fairey Unlike Banksy he did not hide his identity, he decided to create under the pseudonym OBEY, which he is reference on movie John Carpenter They Live (1988). It is a political commentary, based on the economic policy of the American president at the time Ronald Reagan and what Carpenter saw like the growing commercialization in the popular culture and politics of the period.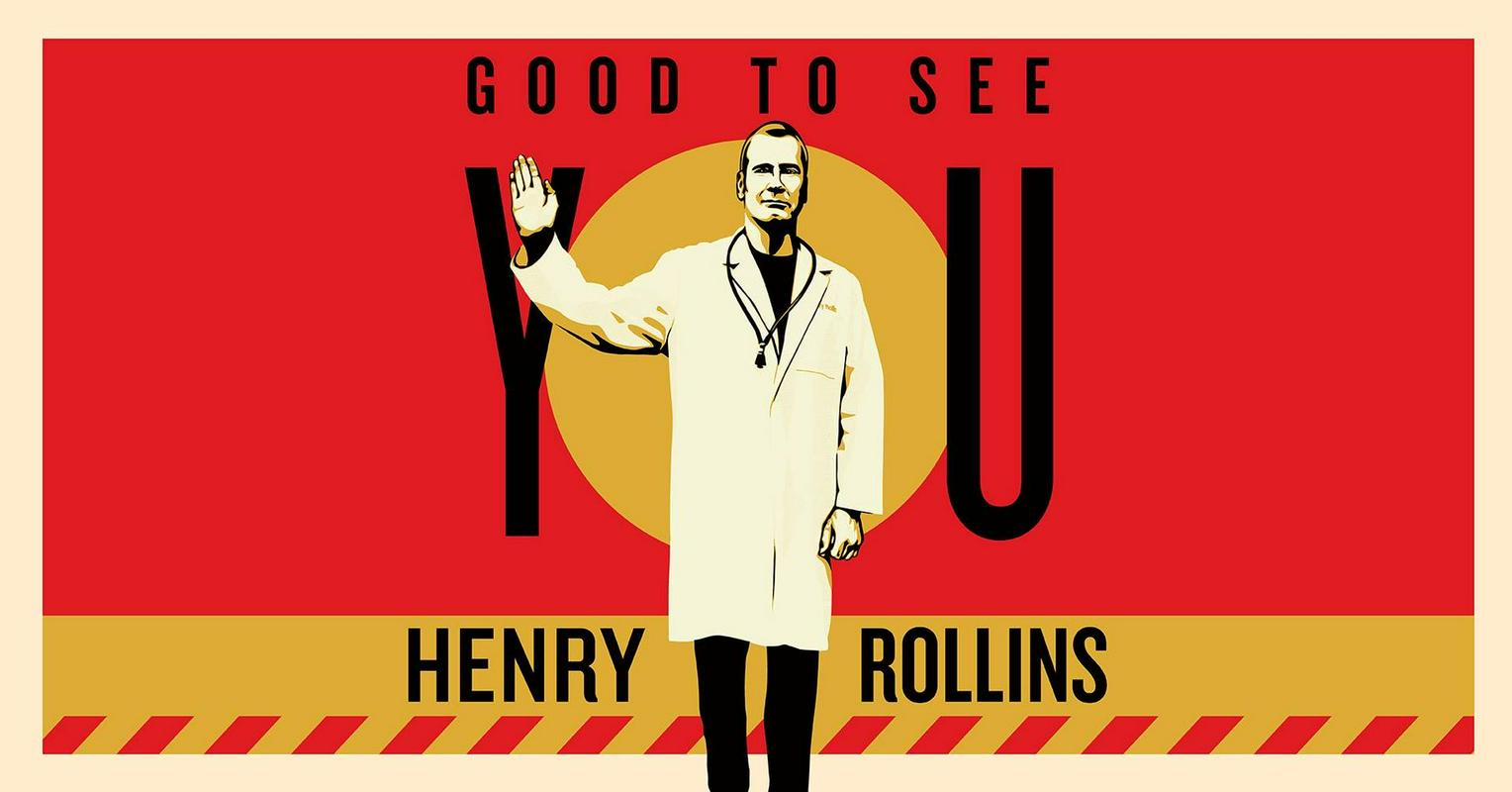 Writing art that opens discussionsAfter The Faireys in the words of his OBEY addresses the themes of obedience and submission in our societies: "People submit, adapt and do not question the silent rules of society. When they are told to obey, they must consider what they are willing to submit to. So this is a way to get people to think more and analyze things more." This idea resonates throughout his work, as he gives his art a political dimension, and his works often highlight the dysfunctions of our society.
"I call my art propaganda because I believe that any art that defends certain goals contains elements of propaganda. (…) There is a difference between propaganda in the sinister sense of the word, which wants to have the last word in the conversation, and art, which wants to open a discussion."
Over it's years Fairey explored a wide range of themes in his works, including ecology and militant values, always seeking to glimpse change and question authority. But he never turned his back on the commercial dimension of his work and stuck to that aspect on different ways. Among other things, he designed pieces of clothing and album covers for bands and musicians, like they are Led Zeppelin, Billy An idol, The Smashing Pumpkins, Flogging Molly, The Black Eyed Peas and Stone Temple Pilots.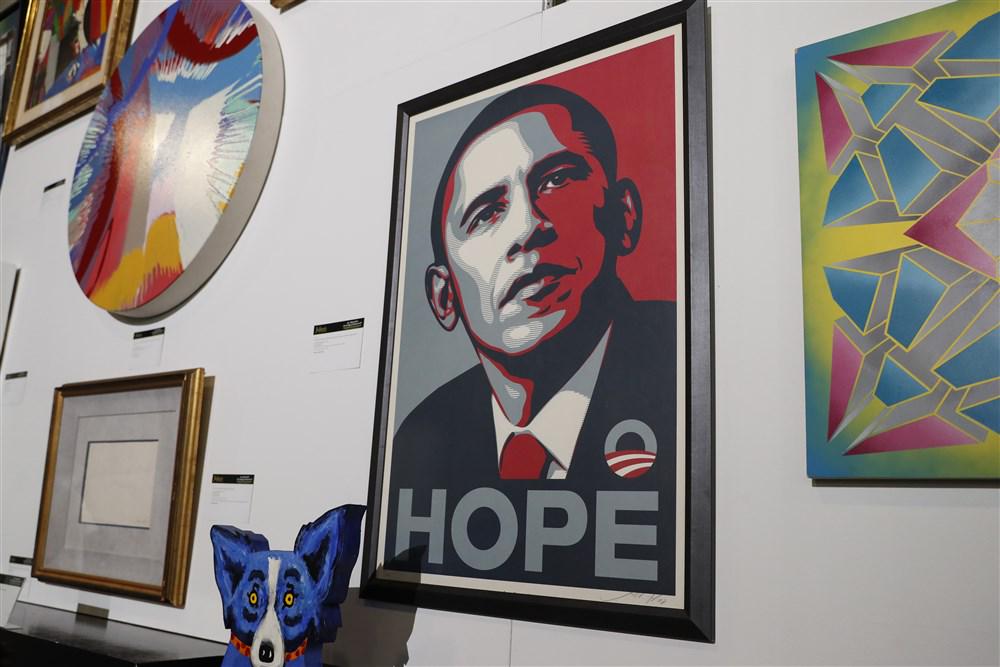 At the exhibition in Lyon, which is on viewing until July 9is also a big focus on cultural mediation, as it will be accompanied by numerous lectures and guidance for the publicalso for school youth.
Source: Rtvslo