Photographer and visual artist Igor Anđelić also impressed the world-famous conceptual artist Marina Abramović with his talent and passion, with whom he is currently creating a fashion story in Barcelona.
From the youngest DJ in Yugoslavia to an indispensable co-creator of the cultural pulse of urban Ljubljana. Gallery Škuc, K4, cafe Pločnik, salon Minimal have one name in common: Igor Anđelić.
"I am a street photographer, the street attracts and inspires me," a true visual artist and photographer Igor Anđelić. During the years of working for Mladina, Dnevnik, Antena, Ambient, he got tired of photographic equipment and has been creating his masterpieces with a phone for some time.
"There is one rule: the best camera is the one you have with you. Another thing, when someone says: 'I have this camera that takes good pictures.' Wrong! You make the pictures. In addition, the phone offers discretion," he confides to us during a visit to his home in Ljubljana. You can listen to the conversation in the show Loud! at 12:35 p.m on TV SLO 1 or in the recording of the show below. You are also welcome to read!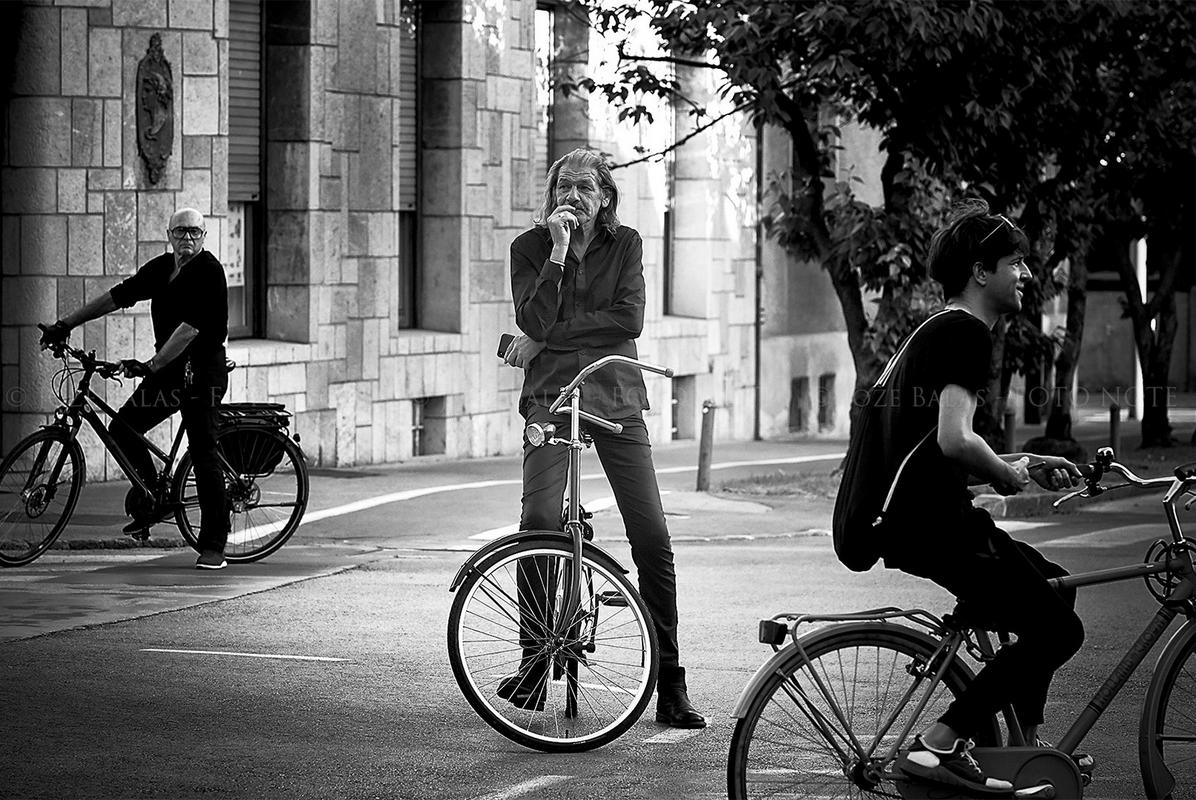 He grew up in the world of architecture and art. His father came from Cetinje in Montenegro to Ljubljana in the mid-1950s to study architecture and was one of Ravnikar's favorite students. He took Igor with him everywhere. "I remember the opening of Maximarket, the opening of Globus in Kranj. These were projects that meant the 'zeitgeist', the spirit of the time, that was modern. Or, for example, the graphic biennale in the Modern Gallery – there was no way that my father would go to the opening without me," he recalls. His father supported him in many ways, including music. "He was happiest when he came home once – every Montenegrin has a fiddle at home – and one day I said to him: 'What if I put a magnet up and make an electric fiddle?' And then it was: 'This, son! This is a must! Etno and a little rock on the side, well done!'"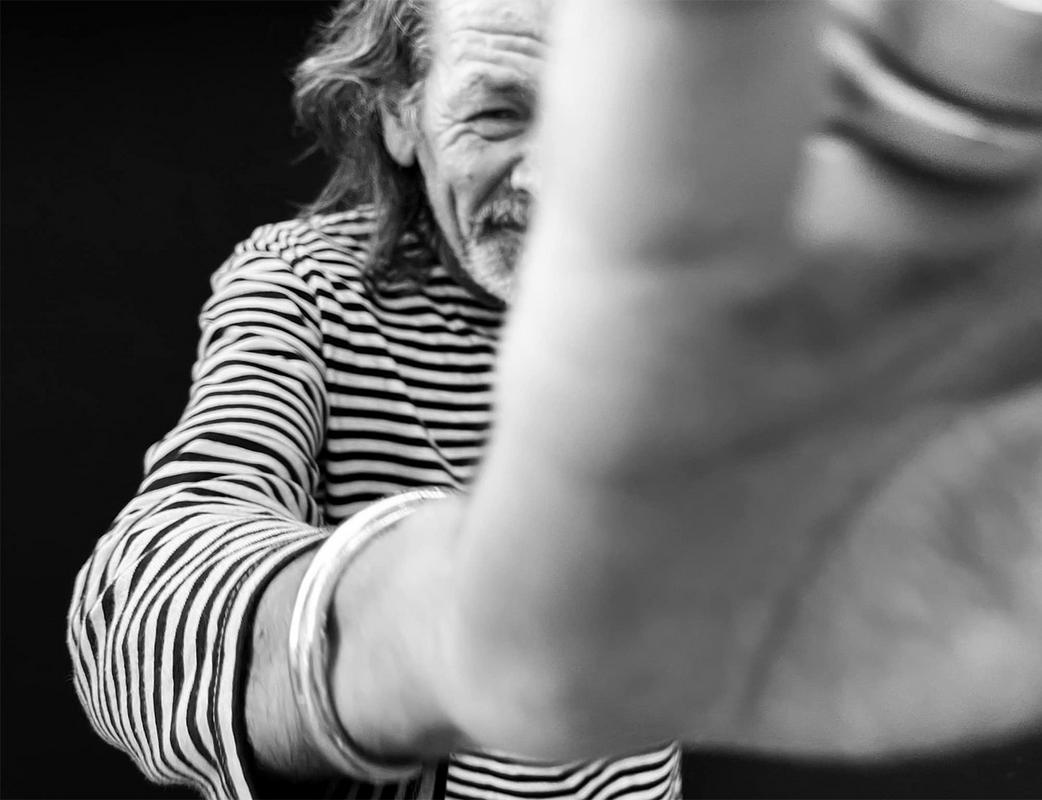 DJ since the age of 14 Already at the age of 14, he was spinning music in clubs in Herceg Novi, where he spent his summer vacations. There he made many friendships with interesting people from all over the former Yugoslavia. "I would hardly say that I am a Yugonostalgic. Everywhere you had this kind of company, but slightly different happenings – Belgrade was like that, Sarajevo was different. In Sarajevo, God forbid you brag, because then you're done. You were equal to everyone there. Bregović was there, Šaper was in Belgrade… And those beginnings of everything – Idols, and apartments around Belgrade where parties were held, and Šarlo Akrobata, and Lucky penguins… and many others!"
"Smuggling" on planes He still remembers the 80s fondly to this day: "At that time, we still 'smuggled' on airplanes because we knew the pilots, the 'stevka'. I went to Brnik like to the train station or to the bus. Where are you flying to? And to Sarajevo? Can I go with you? Of course you can," he tells.
He later started a family on Hvar and opened a gallery, which was much more than that. From every space he intervened in, be it a gallery, cafe or club, he knew how to create, as he calls them, social sculptures – places where he could most easily knead, assemble and bring together different people. "Every city should have such spaces, which unfortunately has become a little different today. Basically, all the bars in the center are 'tourist traps'. You come to the bar, you don't know anyone. It used to be different – you knew exactly at what time someone would be somewhere."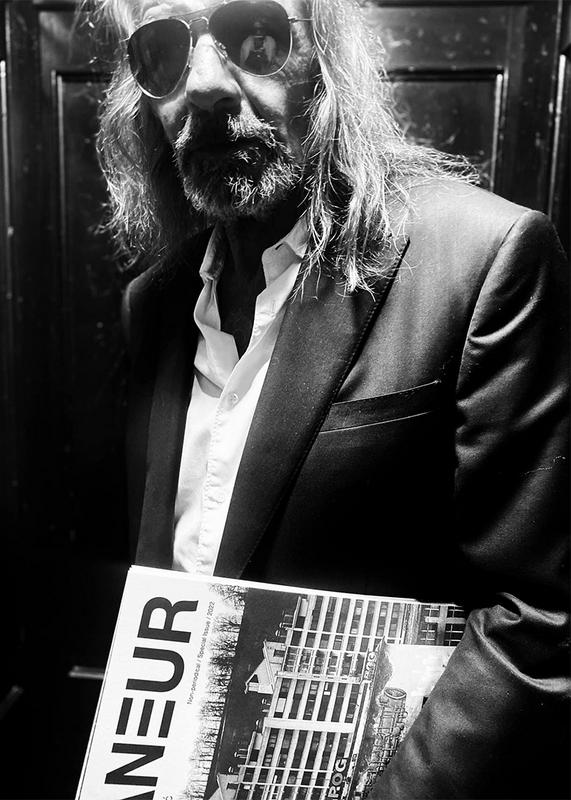 His latest publication hears, like himself, his name A flâneur – a French term for a passionate observer, casual traveler, co-creator of street life, who sees the world and is at the center of the action. The word also means to collaborate and make friends with world-class artists like you Ulay and Marina Abramović. "You always play tennis with the better. You are learning. You always have some gurus, if I may say so. Marina – we know she did a lot, Ulay – we know he did a lot, he left his mark on my entire generation. All in all, it's good to be a part of this world." Just as lovers of photography and art are happy to be a part of Igor Anđelić's world.
Source: Rtvslo