He performed in 74 different roles from the Italian and French repertoire
In Naples, they are planning to open a museum in which the famous tenor Enrico Caruso will be presented with a set of costumes, games, photographs, gramophones and recordings. This year marks the 150th anniversary of his birth.
In Italy, he was remembered already in 2021 on the 100th anniversary of his death.
The opening of the museum in Naples, which is expected to take place on June 20, was announced by the Italian Minister of Culture on this year's anniversary Gennaro Sangiuliano. As he says, Caruso is the first singer in the history of music, "who understood and exploited the enormous potential of the music industry".
In addition to performing in major opera houses around the world, he made hundreds of recordings with the advent of the gramophone and the associated industry, making his voice recognizable around the world.
Museum curator Laura Valente she said that Caruso was not only appreciated in the most prestigious opera houses in the world, "but he was the first music industry star to sell a million records, making his voice one of the most beloved in music history".
In his time, the recordings were made acoustically by singing into a metal horn, as electrical sound recording with microphones and the use of studios only began to be used after his death in 1921.
Enrico Caruso is most often associated with lyric opera, although he performed both lyrical and dramatic roles in the Italian and French opera repertoire. In addition to arias, he also sang folk songs, it was thanks to him that the Neapolitan song became famous in the world O sole mio.
He made his debut as an opera singer and tenor in 1894He was born on February 25, 1873 in Naples and grew up in a large and poor family. He helped his family survive by performing on the streets, and he gained knowledge in the church choir.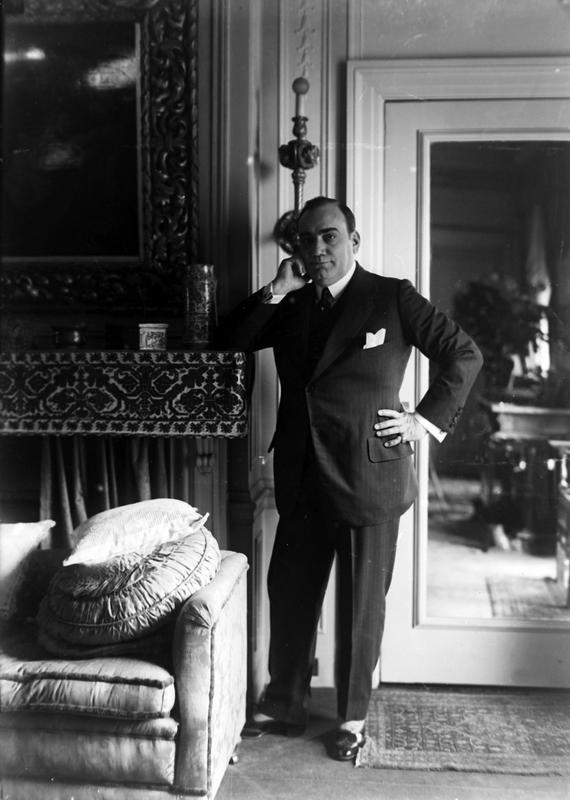 He made his debut as an opera singer and tenor in 1894 in Naples with a role in an opera L'amico Francesco the composer Mario Morelli. He became famous in 1898 in Milan with the role of Loris in the opera Fedora Umberto Giordano. He then studied many leading tenor roles in a short time and appeared in all the major operas. He was a close friend of composers Paolo Tosti and Giacomo Pucciniwho wrote several works especially for him.
Among his most prominent roles are Canio v The Leoncavallos wash Actors and Radames in Verdi's Aida. He sang in Milan, Naples, London and New York, where he was also a permanent member of the Metropolitan Opera.
Caruso died on August 2, 1921 after a serious illness at the age of only 48, his funeral in the Naples Basilica was attended by thousands of people. During his 25-year career, he received many awards and many honorary titles, and he also has his own star on the famous Hollywood Walk of Fame.
Source: Rtvslo