Marko Škrlj, Mojca Delač, Rok Valenčič and Metka Pirc will be speaking from Osilnica on Wednesday, March 15
The poor demographic picture, the unfinished home for the elderly, Strma Reber and vurmohars will be the main highlights of the visit to Osilnica.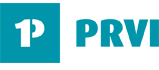 Osilnica in the extreme south of the country, near the border with Croatia, is the smallest in Slovenia in terms of population. The demographic picture of the municipality of Osilnica with about 330 citizens is worrying: in the places along the border river Kolpa, the majority of the elderly people persist, there are only a handful of young people in the place, and the natural increase is negative. The people of Osilnica have been waiting for a home for the elderly for 20 years, and they no longer believe the state's promises. The current government says that the home building project will continue and that it will be known by the summer which parts of long-term care would be implemented and to what extent. A ray of hope shone for Osilnica at the beginning of the year, with Croatia's entry into the Schengen area. With the abolition of the state border, a new chapter of cooperation began for the people from both banks of the Kolpa, who have always been closely connected. Perhaps, in Osilnica and the surrounding areas, soon enough children will gather again, so that a branch elementary school can start.
In addition to the pressing demographic and infrastructural challenges that the people of Osilnica are facing, we will also present the cuisine and customs of the land of Peter Klepec during the tours of Kolpa and Čabranka. nature offers many corners for relaxation and activities, including sport fishing. We will go to Strma Reber, Mali Vršič, as the locals call it, and invite to the microphone the mayor of Osilnica municipality, Alenko Kovač, the principal of the Fara elementary school, and Martin Marinč, an accordion player with the Prifarski musicians, a primary school student from Osilnica. times in which there was no shortage of young people, life and optimism in the Osilniška Valley. Be with us on Prve this Wednesday as well, when we will announce from Osilnica.
The program is prepared from the field by journalists Marko Škrlj, Mojca Delač, Rok Valenčič and Metka Pirc, and sound masters David Lap and Vladimir Jovanović.
Source: Rtvslo