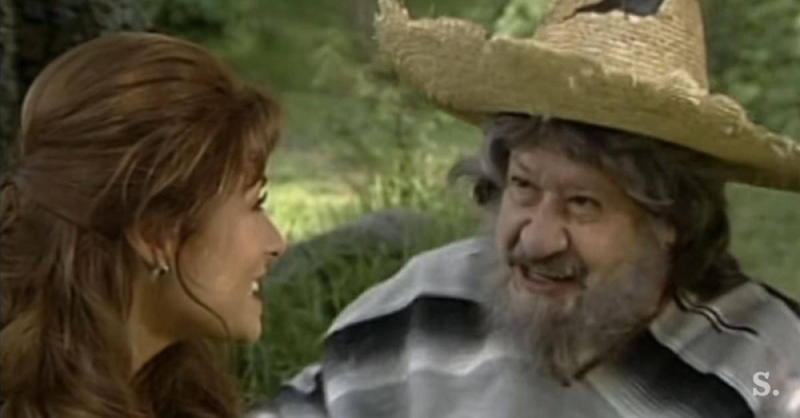 Letty Calderon and López Tarso formed an unforgettable duo in the 1990s series, where she played a blind woman and he played an indigenous man with a big heart.
actor Leticia Calderon, the hero of Remembered the telenovela "Esmeralda"attended the funeral of his great friend and colleague, Ignacio López Tarso, who died at the age of 98 this Saturday, due to cardiac arrest. Calderon, now 54, had a few words for the legendary actor who played the native. "Melesio"in that series.
Everyone remembers the wonderful friendship that existed between them Emerald and Melesio. And I feel very honored that this friendship has gone beyond fiction, said Letty, unable to hold back tears. "I have the great fortune to be able to say that between Mr. Ignacio López Tarso and me there was a very good friendship, a great love. I am very grateful for the life that allowed us to coincide," added the Mexican star.
In addition, Letizia thanked for all the conversations that the first actress had with her throughout her professional and personal life. "My Melesio, thank you for being my friend, who will bring me my strawberries now? I love you very much and I will always be your queen"he concluded.
Source: Diario.Elmundo