The writer was known for his peaceful and anti-nuclear views
Kenzaburo Oe, the Japanese writer who received the Nobel Prize for Literature in 1994, passed away at the age of 89. His poetic novels are permeated with autobiographical notes, childhood during the Japanese post-war occupation and parenting a disabled son.
The writer, who was seen as a critic of conformist modern society, died of natural causes due to old age on March 3, his publisher announced Kodansha Ltd. and added that he was already buried in the immediate family circle.
Oh became the second Japanese author to receive the Nobel Prize for Literature in 1994. He was the first Jasunari Kavabata in 1968.
A worrying picture of a dilemmaThe Swedish Academy awarded the author for his works of fiction, in which "with poetic power he creates an imaginary world in which life and mythology merge into a disturbing picture of the dilemmas facing humanity today".
Oh, the third of seven children, was born and raised on the Japanese island of Shikoku, which he repeatedly depicted in his works as a microcosm of humanity, was marked by legends of local rebellions, and his youth was also overshadowed by war and militaristic propaganda. After Japan's capitulation in 1945, according to AFP, he became enamored with the democratic principles advocated by the US occupation forces at the time.
He studied French literature at Tokyo University and delved into existentialist philosophy and Renaissance humanism. He started writing already during his studies and in 1958 with a book Catch (The Catch) about a black American pilot captured by Japanese villagers during World War II, won Japan's prestigious Akutagawa Award for Young Authors.
From the very beginning of his writing, he committed himself to focus on the fringes of society and promised never to collaborate with people in positions of power, he said in an interview in 2001. Two novels have been translated into Slovenian A personal matter and Tear off the shoots, shoot the children.
His more recent works were greatly influenced by the birth of his mentally disabled son in 1963. His work A personal matterpublished a year later, is the story of a father who, through darkness and pain, comes to terms with the birth of a brain-damaged son. "Several of his later works depict the deformed child with symbolic meaning, with stories and characters developing and maturing as Oejev old son," writes the American news agency AP.
Son Hikari Oh had a skull deformity at birth that caused mental retardation. He has limited ability to speak and read, but has become a composer whose works have been performed and recorded on albums, AP writes.
His work was heavily influenced by American and European writers, including Dante, Poe, Rabelais, Balzac, Eliot and Sartre. In 2021, thousands of pages of his handwritten manuscripts and other works were archived at the University of Tokyo.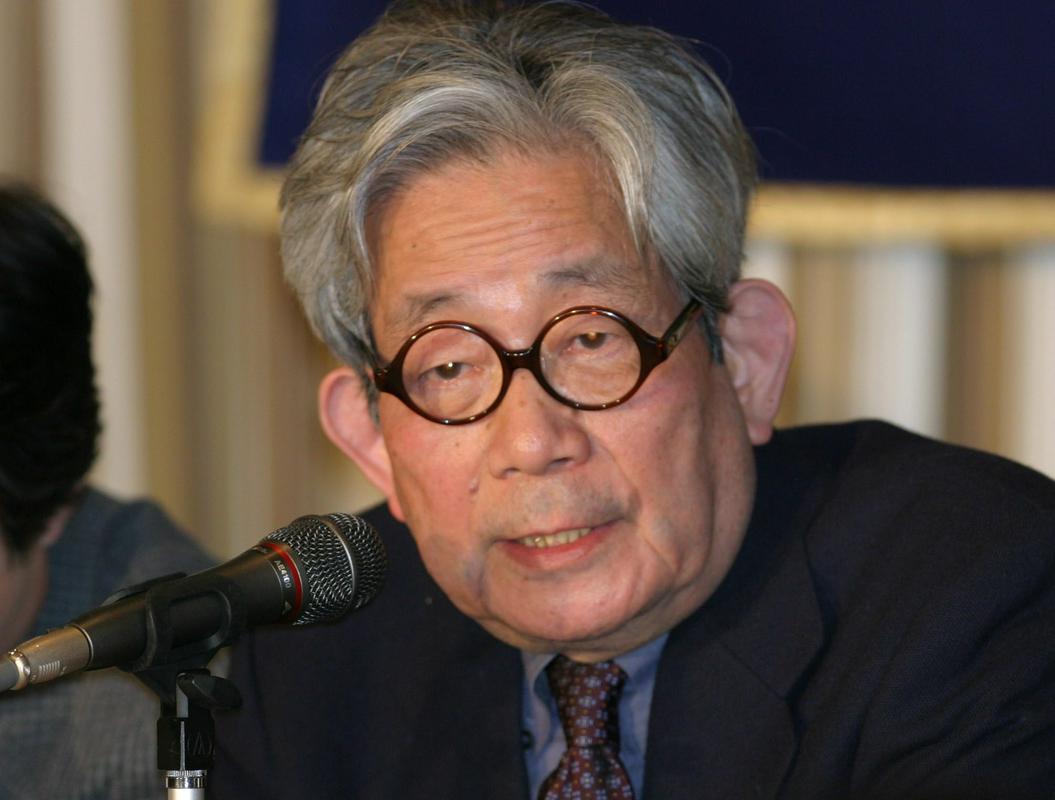 According to the French news agency AFP, the writer is known for his peaceful and anti-nuclear views and belonged to "to the generation of writers who were deeply wounded by the Second World War, but who nevertheless hoped for a revival". "Sam describes his writing as a way to exorcise demons," described in the Swedish Academy.
"Problems nuclear power plants must not be left to the younger generation."It is in 2015 Oh criticized Japan's decision to restart nuclear reactors after the Fukushima earthquake and tsunami, calling it a risk that could lead to another disaster. The then prime minister Shinzo Abe he called for it to follow Germany's lead and phase out nuclear power.
"Japanese politicians are not trying to change the situation, they are only trying to maintain the status quo even after this massive nuclear disaster, even though we all know that another disaster would simply wipe out Japan's future," he said Oh.
Ohwho was 80 years old at the time, said that the last work of his life was to strive for a world without nuclear energy: "Problems nuclear power plants must not be left to the younger generation."
Source: Rtvslo