Gospodinov: "This is an encouragement to writers not only from Bulgaria, but also from the Balkans"
On Tuesday evening, the international booker went to the hands of Bulgarian author Georgi Gospodinov and translator Angela Rodel for the first time. They were awarded for the novel Časovno zaklonišče.
"This is a novel that invites reflection and vigilance, it also moves us, because the sensitive and precise language manages to capture the extreme fragility of the past in the spirit of Proust," said the president of the jury, a French-Moroccan writer Leila Slimani.
The winning novel centers on a "clinic for the past" that offers experimental treatments for Alzheimer's disease. In order to trigger the patients' memory down to the smallest detail, she recreates the atmosphere of past decades. Eventually, however, healthy people who seek an escape from the horrors of modern life begin to come to the clinic, reports the French news agency AFP.
Three of his works have been translated into Slovenian, including an award-winning novelThe writer and poet Gospodinov, born in 1968, is considered the most internationally recognized Bulgarian author. His works have been translated into 25 languages. The winning novel was published in Slovenian last year by the publishing house Beletrina in translation Borut Omerzelaand parts of it are also available to Slovenian readers The physics of grief and A natural novel.
On receiving the nomination for the international booker, Gospodinov said that this was it "an encouragement to writers not only from his country but also from the Balkans who often feel outside the sphere of English-speaking attention".
The translator Rodel comes from the US state of Minnesota, but lives and works in Bulgaria. Her translations of poetry and prose have been published in literary journals and anthologies. In 2014, she received Bulgarian citizenship for her work and contribution to Bulgarian culture.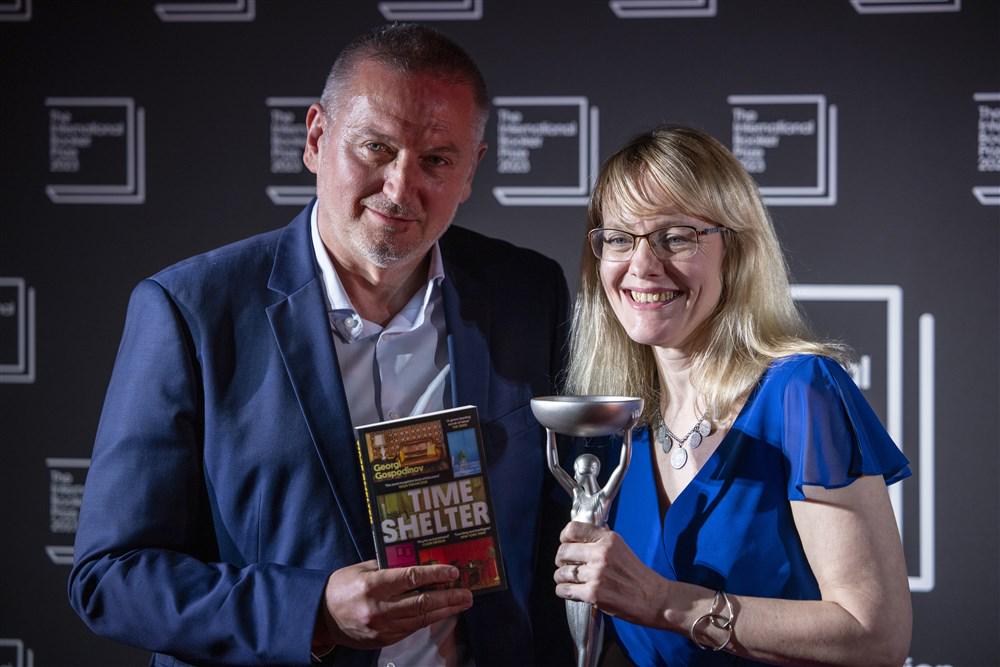 "We must not only recognize translators, but also equate them with authors," Rodel told reporters. "Georgi and I were deciding how to translate not only the text, but the atmosphere, the context… all those kinds of socialist ghosts that haunted the text itself," she added.
Gospodinov agreed that it was not easy to translate his book, as it deals with different decades of the 20th century and "the different languages ​​we have in this decade".
Last year, the novel was awarded the International Booker Tomb of Sand Indian women writers Geetanjali Shree in translation Daisy Rockwell.
Source: Rtvslo