He imagined a wooden building with a flat roof in the shape of a cube
In Prague, they started building a house according to the plans of the famous Austrian architect Adolf Loos from the 1930s, and it is expected to be completed at the beginning of next year.
Loos, who was born in 1870 in Brno and died in 1933 near Vienna, is considered an important pioneer of modernism in architecture.
According to the German news agency DPA, the modernist and legendary Austrian architect created the plan for the mentioned house, which is considered the last in his architectural opus, in 1932. He envisioned a wooden building with a flat roof in the shape of a cube, painted green on the outside.
The plans were created as a gift to the client's daughterThe interior is characterized by Loos' characteristic layout of rooms and different ceiling heights, which change from room to room depending on its function.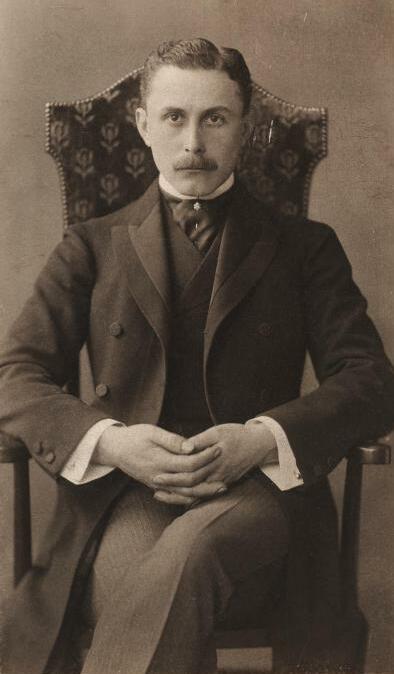 The house was originally intended to be built by an industrialist as a gift to his daughter for her 18th birthday, but that did not happen, writes DPA. According to the director of the Czech National Technical Museum Karl Ksander this is a great example of an energy efficient house. In the future, they plan to use the building for exhibitions.
Adolf Loos studied in Dresden in 1890-1893 and in the USA in 1893-1897. From 1906 he ran his project bureau in Vienna. He was an important European representative of functionalist architecture and one of the pioneers of this international architectural style and thus of modern design.
"Ornament and Crime"He renounced the ornamental aesthetics of Art Nouveau and American neoclassicism and planned simple, functional buildings with clean lines and simple openings, without decorations or historical accents. He theoretically justified the new style in a series of articles and discussions, among others in the work Ornament and crime (Ornament und Verbrechen, 1908).
His most celebrated architectural works are the Steiner House (Vienna, 1910), the Goldman & Salatsch House (Vienna 1910), the Scheu Terrace Building (Vienna, 1912) and the House of the Artist Tristan Tzara (Paris, 1926).
Source: Rtvslo