Even today, she is considered one of the best-selling female musicians
The legendary American singer Tina Turner, who will forever be remembered for hits such as Proud Mary, The Best, What's Love Got to Do With It and Private Dancer, has died. She was 83 years old.
The singer has had several battles with her health in the last period – among other things, she suffered from cancer, suffered a stroke and kidney failure.
She became famous in the 60s, when she – then still with her husband Iko – sang songs River Deep, Mountain High and even today, in many places, it is a must-have at parties Proud Mary.
In 1978, she separated from the violent Iko and in the 1980s achieved an even more successful independent path. She was famous for her powerful vocals and energetic performances. In a career spanning more than six decades, she won six Grammys and was inducted into the Rock 'n' Roll Hall of Fame – in 1991 first with Iko, and in 2021 as a solo artist. With more than 200 million records sold, she is still considered one of the best-selling female musicians.
She was born in 1939 as Anna Mae Bullock in Tennessee. Musical career as a backing vocalist in her husband's band Ika Turner The Kings of Rhythm, but soon came to the fore. The couple achieved their first commercial success with songs Fool in Love and It's Gonna Work Out Fine. In 1973, they presented the song Nutbush City Limits, which tells about Tina's small hometown. Ike Turner. Two years later, within the duo, she began presenting herself under the name Tina Turner and scoring hits such as It Gonna Work Out Fine, River Deep – Mountain High and Proud Marywhich also earned her her first Grammy.
She embarked on an independent journey in 1977. The first two albums did not bring her much success, then she The Best, What's Love Got To Do With It and We Don't Need Another Hero won her fans forever.
She received more than 160 awards and even set a record: in 1988, she managed to gather "the largest audience at a paid concert" in Rio de Janeiro – as many as 184,000 visitors. On her long journey, she met Queen Elizabeth, Princess Diana and received an honorary mention from the John F. Kennedy Center for the Performing Arts.
At the age of 60, she announced that she was embarking on her last musical tour. She was ultimately dissuaded from her decision to live a quiet, off-stage life with her new husband, Bac, by two friends Oprah Winfrey and Sophia Loren. The popular TV presenter constantly urged her to return to music, and the biggest encouragement for the singer was Sophia Loren's speech: "Tina, when are you going back to work? You were born with a gift, this is your duty."
The title of the tour, with which she returned to the stage after a ten-year hiatus, was Tina!: 50th Anniversary. Tina Turner managed to achieve one of the best-selling tours of all time with her. In January 2018, the singer received a Grammy Lifetime Achievement Award.
Tina Turner had a difficult childhood behind her, which she spent with an extremely strict father. Later, she was the victim of violence by her husband, Iko, who could not accept that she was more successful than him. He began to use drugs and was physically on top of Tina. It was Ike who changed her name from her birth name Anna Mae Bullock to Tina Turner without her knowledge. Tina described the traumatic period around Iko in her memoirs My Love Storywhich were released in 2018. She compared sexual relations with the then deceased musician (he died in 2007) to rape. "He used my nose as a punching bag so many times that I could taste the blood running down my throat while singing," she wrote.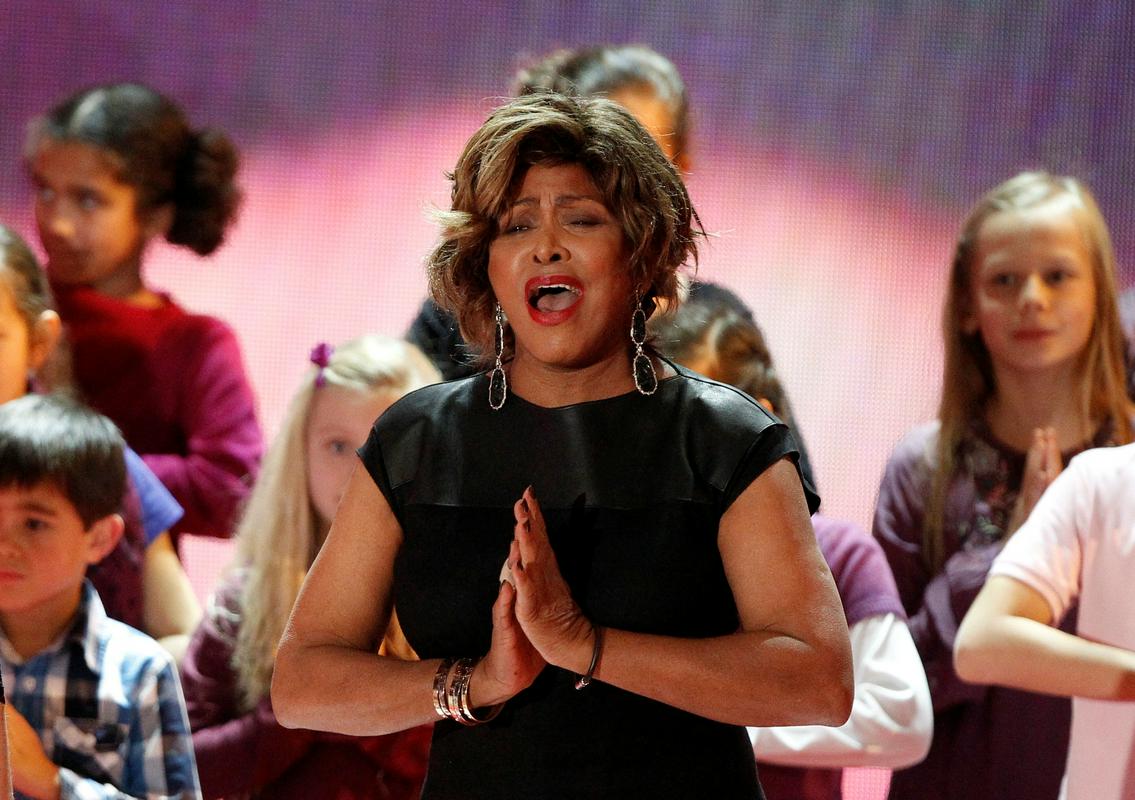 She then found happiness with another husband Erwin Bac. They started dating in the mid-1980s and married in 2013. They lived in Switzerland and Tina Turner took Swiss citizenship. Since she had kidney problems, her husband donated his kidney to her in 2017.
A year later, she tragically lost her older son, Craig, who committed suicide. She had an older son with Raymond Hill, younger Ronnie, son of Iko Turner, died last year. She also adopted two sons – Ike Jr and Michael were Ike's children from his previous relationships. Speaking to Marie Claire in 2018, she said: "People say my life has been hard, but I think it's been a wonderful journey. The older you get, the more you realize it's not about what happened, it's about how you faced it."
Definitely among the biggest music iconsDespite the fact that she and Iko became famous together in the 1960s, Tina became a bigger star and became one of the most respected and popular pop music stars in the world. She became one of the biggest pop stars of the 80s and 90s. We heard her music in the James Bond movie – GoldenEye. She also tried her hand as an actress – among other things, she appeared in a film in 1985 Mad Max 3which brought us another of her unforgettable hits We Don't Need Another Hero. Her legacy is huge, and her music and presence have had a tremendous impact on younger generations, including Janet Jackson, Beyonce, Janelle Monae and Rihanna.
Source: Rtvslo