The members promised each other in 1984 that they would never perform together again
The members of the Swedish band Abba, Björn Ulvaeus and Benny Andersson, have made it clear that there is no chance of the group reuniting on stage at next year's Eurovision, which will be held in their home country.
Some of them are singers after their recent victory Loreen in Liverpool hinted that Sweden's victory was the perfect opportunity for the members of Abba to reunite, as next year will mark around 50 years since their Eurovision victory with the song Waterloo, which launched them into musical stars. BY THE WAY, Sweden has collected five more Eurovision wins since Abba's win in 1974, making it the most successful country in the competition alongside Ireland.
But Ulvaeus and Andersson are in talks for the show BBC Newsnight squashed such wishes and ideas in the bud – what's more, they also rejected the possibility that the two of them would write a song with which Sweden would present itself at the home Eurovision. Years ago, Björn and Benny promised each other that the band would never go on a concert tour again, and the members allegedly rejected an extremely lucrative offer that promised them around one billion US dollars for a hundred performances. They represent the female part of the band Agnetha Fältskog and Anni-Frid Lyngstad.
When asked if there was any chance of Abba reuniting for just one Eurovision night, Andersson made it clear: "No, I don't want it. And if I don't want it, others will do the same. It's the same for all four of us – if one says 'no', it means 'no' for all. 50 years of Abba's victory can we also celebrate in a different way than on stage."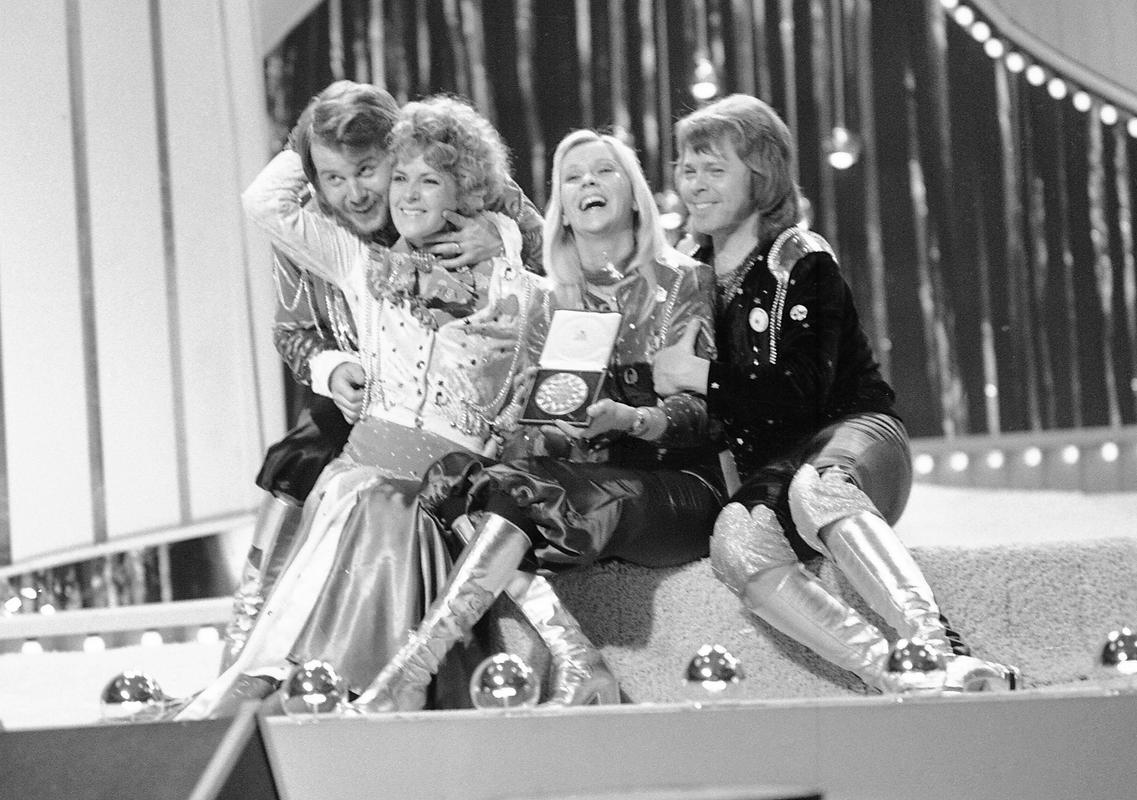 Hologram concerts of Abba have been taking place in London for the last year, with which the band wanted to release the album Voyage, which was released after a 40-year hiatus from music. Their holograms perform at the concerts, but both in the appearance of the members and in their clothes, they resemble the group Abba from the 70s of the last century. Ulvaeus said in an interview that there is interest in such concerts "exceeded all their expectations". "We didn't know the thing would work so well," he added.
Although it was initially rumored that the purpose-built Abba Voyage arena in London would be dismantled and toured around the world after the concerts, the Abba members are now considering donating the building, built near the Olympic Stadium, to the community. They are also considering building replicas of this building in North America and Asia, and want to bring their virtual reality show to Australia.
"What we've achieved keeps us together"
When asked if she would like to see the third part of the Hollywood romantic comedy Mamma Mia, based on their music and set on an idyllic Greek island, Andersson delivered a blow to fans of the musical. He says that without significant changes – a new venue and a really great script – there will be no new work. "These are just wishful thinking," was clear.
Björn and Benny have known each other since 1966. They say that the constant desire to write new songs and discover new things has kept their relationship healthy. "Because we never stood still, neither of us started to stagnate, which often happens with duos who write songs together," said Ulvaeus. They even say that in 57 years they never really broke up. "We had different opinions," said Ulvaeus, adding: "Many, many different opinions". "But that doesn't matter," Andersson added, "because what we achieved together keeps us together."
The Swedish pop group Abba had many more hits after winning Eurovision, such as Mama Mia, Dancing Queen, Take a Chance On Me and The Winner Takes It All, which remain in the iron repertoire of radio stations even today. The musical and also the love paths of Agnetha, Anni-Frid, Björn and Benny parted ways in 1984 when they announced that they would "never again" be together.
Source: Rtvslo