The exhibition will be on display until September
The new exhibition in the Božena Gallery features photographs created by Josip Pelikan between 1920 and 1970 as the city's photochronist and which marked the history of Cinkarna Celje.
The exhibition The History of Cinkarna through the lens of master Pelikan is on display in the gallery that is part of the Pelikan Photo House in Celje. As announced by Cinkarna, the exhibition, which gives an insight into life and work in the factory in the past, is being opened on the occasion of the company's 150th anniversary and the 50th anniversary of the start of titanium dioxide production.
"Between 1920 and 1970, city photochronist Josip Pelikan captured many moments, events and individuals that significantly marked the history of Cinkarna Celje. Some photos will be shown to the public for the first time and will offer a unique insight into the factory half a century ago," they wrote in Cinkarna.
In the exhibited photographs, Pelikan depicted the motifs of life and work in the factory during the time when he settled in Celje. Since the company transformed from a predominantly metallurgical to a chemical company in 150 years, the motifs of the long-discontinued zinc smelter with an old rolling mill, the production of lead oxide better known as minium, zinc bleach, lithopone and blue galica are particularly interesting, the Cinkarna explained.
According to the available data, Pelikan created at least 25,000 photographs in total, but he was above all a master of portraits.
Part of the city's identity, personal and collective memoryAs they point out, the preparation of the exhibition was demanding. They talked to many former employees and with their help brought the photos to life and put them into a meaningful whole.
Tonček Kregardirector of the Museum of Recent History of Celje, within which the Pelikan House operates, said that the exhibition represents an important part of the city's identity, the personal and collective memory of many generations, and the common historical consciousness.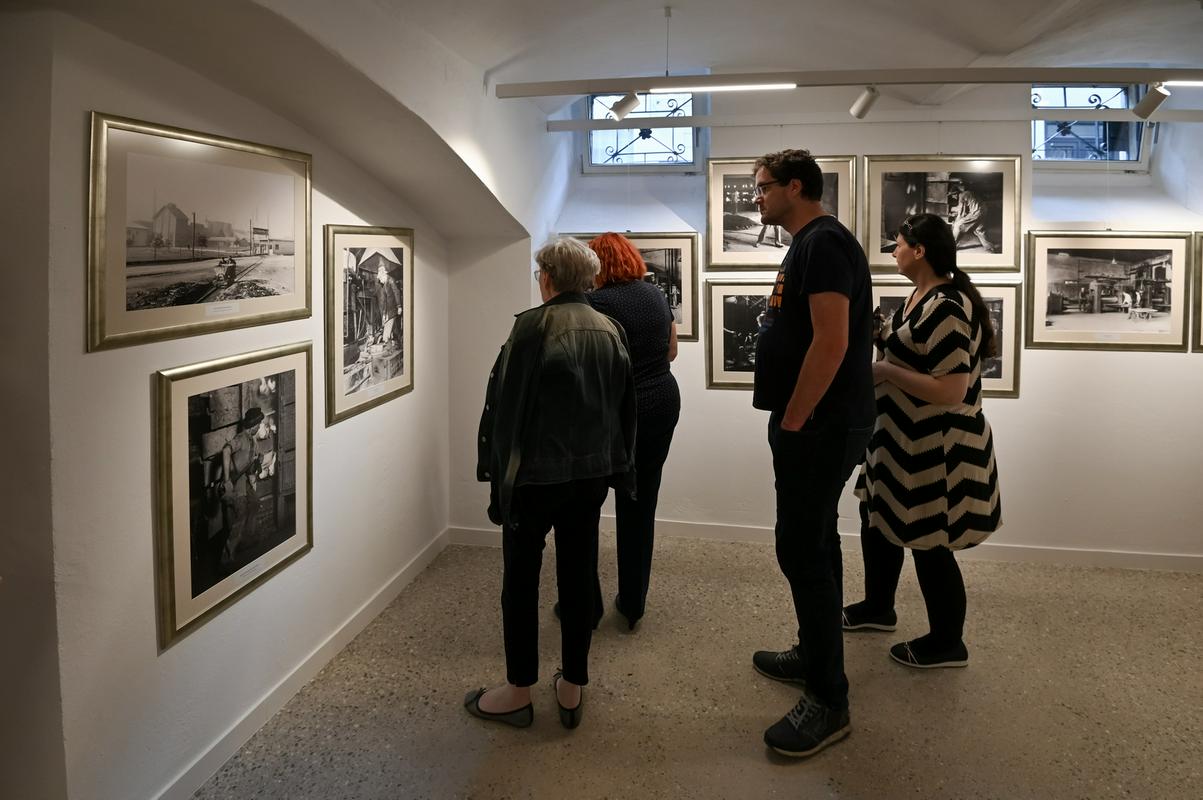 Mayor of the Municipality of Celje Matija Kovač and he said at the exhibition: "150 Cinkarna is 150 years of building the identity of Celje as an industrial and working-class city. During these years, Cinkarna was transformed several times and with social, economic, political, technical and environmental changes in development, Celje also grew and changed. I am happy that when we talk with the administration about short-term investment goals, we speak the language of sustainability."
The exhibition will be on view until September, by prior arrangement, in the Museum of Recent History of Celje.
Source: Rtvslo