The puppets, stage and costumes were designed by the Ukrainian artist Elvira Bosovych
The Mini Theater premiered the puppet show Visiting the Sun by the Polish author and director Marcin Marzec, who is also the author of the music.
Marzec wrote of the play: "The idea for the play A visit to the sun came to me in Lviv. I asked Elvira Bosovych to send me some fairy tales popular in her country on the theme of wandering. One of them was Visiting the Sun. Based on this story, I wrote the screenplay and then the music. The most important thing in this story is the theme of the road. Overcoming obstacles and achieving goals. Faith in success and perseverance."
The puppets, stage and costumes were designed by a Ukrainian artist Elvira Bosovych, which brought all of the above from Lviv, Ukraine. They play in the play Voranc Boh and Robert Korošec.
The protagonist of the puppet show, for which she translated the text Tina Support, two little chickens who wished the sun good night every night before going to sleep. One night, after they slept soundly, the sun did not appear in the morning sky. The two chickens decided to find the reason why the sun did not rise and set out to visit him and ask what happened.
"On their way, they traveled very far and had many adventures, and viewers will also find out if they found the sun and if they managed to wake it up," were recorded in the Mini Theater and at the same time announced a show full of music, songs and humor.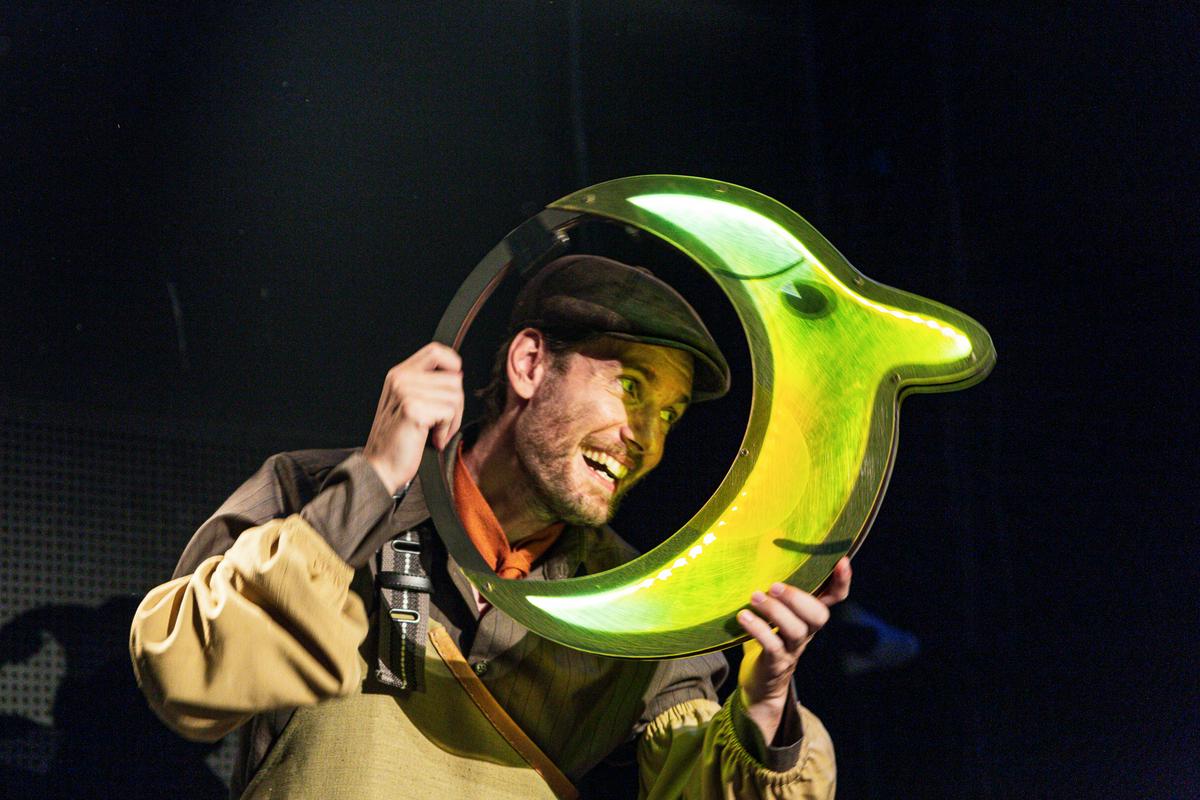 Puppeteer and actor Marcin Marzec is a graduate of the Ludvik Solski State Drama School in Wroclaw. For five years he worked with the Arlekin puppet theater in Lodz, where he played in almost 20 plays for children and adults. Since 2014, he has been living in Gdansk, where he runs his own puppet stage, the Barnaby Theatre. In addition to directing performances in his own theater, he also collaborates as an actor with the Baltic Opera in Gdańsk, the Wanda Siemaszkowa Theater in Rzeszów, the Imka Theater in Warsaw and the Polish Radio Theater.
Elvira Bosovych is a doll designer, scenographer and costume designer. She studied at the Lviv Academy of Arts at the Department of Applied and Decorative Arts. She is currently the main artist in the Lviv People and Dolls Academic Theater. Among other things, she works as a scenographer at the regional puppet theater in Lviv and artistic director at the Lesya Ukrainka academic theater in Lviv. She participated in the production of several puppet shows.
Source: Rtvslo