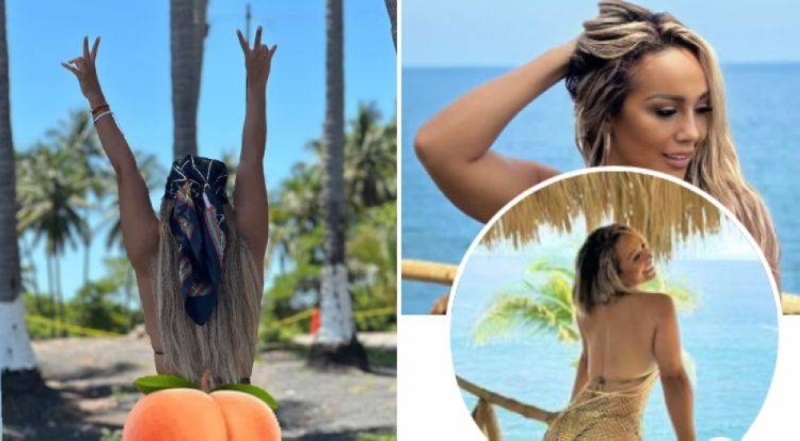 The dark-haired blonde is promoting her "peach" in her Instagram stories.
Sexy Salvadoran Elena Villatoro surprised some fans with new content on her Unlock Plus account, a paid platform similar to OnlyFans and exclusive to people over 18. The gorgeous influencer shared a link to her stories, where she's now treating her fans to daring pictures of her days at the beach and even collaborating with "La Loba," Julissa Ventura.
It's worth noting that the content is available with a $10 per month subscription, but it appears that Dynamics also requires additional funds in the form of "credits" to access some images. However, behind the signature you can read a complaint from a fan who disagrees with the rates and shows that the content does not show as much as expected: "Paying $30 for this is a robbery… if you are ashamed to show your body, stop scamming people," he wrote .
Villatoro is currently in the Maryland and Washington area, United States, where he was invited to participate in the 2023 Guanaco Festival, and this Sunday the 17th, he will also participate in the Salvadorenissimo Festival at 503 Houston, Texas, with Tito Mira. , Ligia Morales and other artists.
Read also: "So incredible is Larissa Vega's figure three months after motherhood."
Source: Diario.Elmundo