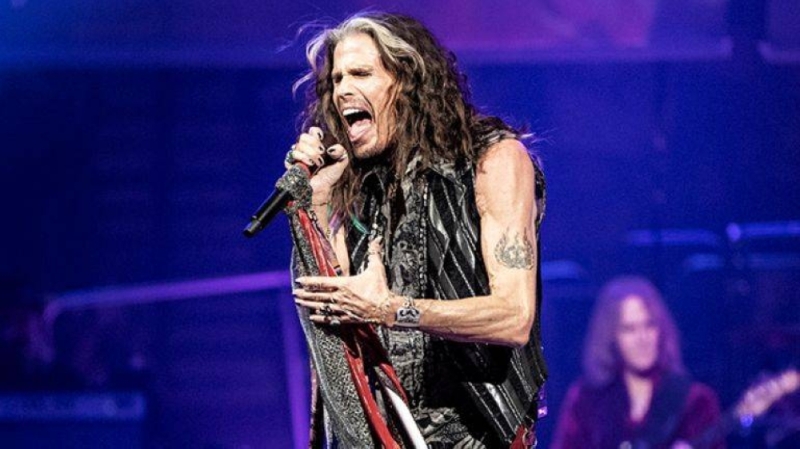 Steven Tyler, father of actress Liv Tyler, must take time off and undergo treatment in order to perform shows in 2024.
American rock band Aerosmith has postponed multiple dates on its farewell Peace Out Tour after frontman Steven Tyler injured his vocal cords over the weekend during a show in Long Island, New York.
"It pains me to say that I have received strict doctor's orders not to sing for the next 30 days," Tyler, 75, wrote on the band's Instagram. "During the concert on Saturday, I injured my vocal cords, which subsequently caused bleeding. We will have to postpone some dates to come back and give them the performance they deserve.
The band, known for songs like "Crazy," "Hole in my soul" and "I don't wantna miss a thing," kicked off a farewell tour on Sept. 2 in Philadelphia.
The 40-date tour will include a New Year's Eve stop in the band's hometown of Boston and their final show scheduled for January 26 in Montreal. New dates are January 29 in Detroit; February 14 in Chicago; February 17 in Washington, February 21 in Toronto; February 26 in Raleigh, North Carolina and February 29 in Cleveland.
Also read: "Mexican artist Peso Pluma threatened to kill if he sings in Tijuana."
Source: Diario.Elmundo