Memorial scientific and professional meeting on the tenth anniversary of the death of historian Janez Cvirno
It has been 10 years since the untimely death of the prolific historian Janez Cvirno. The memory of the trail he left in innovative historical research was revived at the Ljubljana Department of History: "The legacy he left behind is priceless."
Colleagues of historians at the Faculty of Arts in Ljubljana and the Institute for Modern History remembered their colleague, historian, professor and mentor prof. dr. Janez Cvirna, who left behind an extensive opus on various topics of Slovenian political, social and cultural history of the 19th century.
A large part of his professional focus was taken up by researching parliamentarism in the past, especially the work of Slovenian deputies in the Viennese parliament. And although Slovenian historiography in general has shown considerable interest in research into Slovenian parliamentary experiences in the past in the last thirty years, according to the historian dr. Juret Gašparič from the Institute for Recent History, it was Cvirn who tackled this phenomenon most penetratingly. "He was one of the first to assert the belief that for a comprehensive understanding of political processes, it is necessary to include cultural history and the history of practices in all their multifacetedness in their analysis. Thus, he analyzed the phenomenon of paying MPs, the nature of their immunity, the language of proceedings, business practices and much more." He was also the first to write a comprehensive view of the work of Slovenian parliamentarians in Vienna, as he advocated the point of view that findings from the Slovenian area should be incorporated into wider contexts.
One of the most fundamental illustrations of his monograph Vienna National Assembly and Slovenes according to Gašparič, it is the realization that the Austro-Hungarian monarchy did not fall apart due to late political democratization and that not everything was wrong in the field of parliamentarism. "He clearly showed that the negative mark of Austrian parliamentarism in the literature is the result of the sad end of the monarchy and parliamentarism. It was similar in the case of Yugoslavia – when it fell apart, suddenly everything was wrong with it."
These words of his were also reminded by dr. Marko Zajc with the Institute for Recent History and quoted Cvirn's claim: "When a person dies, we adhere to the principle of the dead being all good, but when a country collapses, the procedure is completely different." Although Cvirn was primarily a political historian, he did not stick to one historiographical field, but used different approaches, and above all, he understood everyday life as an important and inseparable part of the political sphere, Zajc recalled. And in his narration, according to Zajc, he was always human. "A man who is made of flesh and blood, but who is also a political being. The politics depicted by Cvirn is not something pompous, but does not exist without flesh and blood. This is why his historiography is so attractive, and at the same time allows for identification and measurement on many levels, which makes his history relevant again and again, even 10 years after his death.."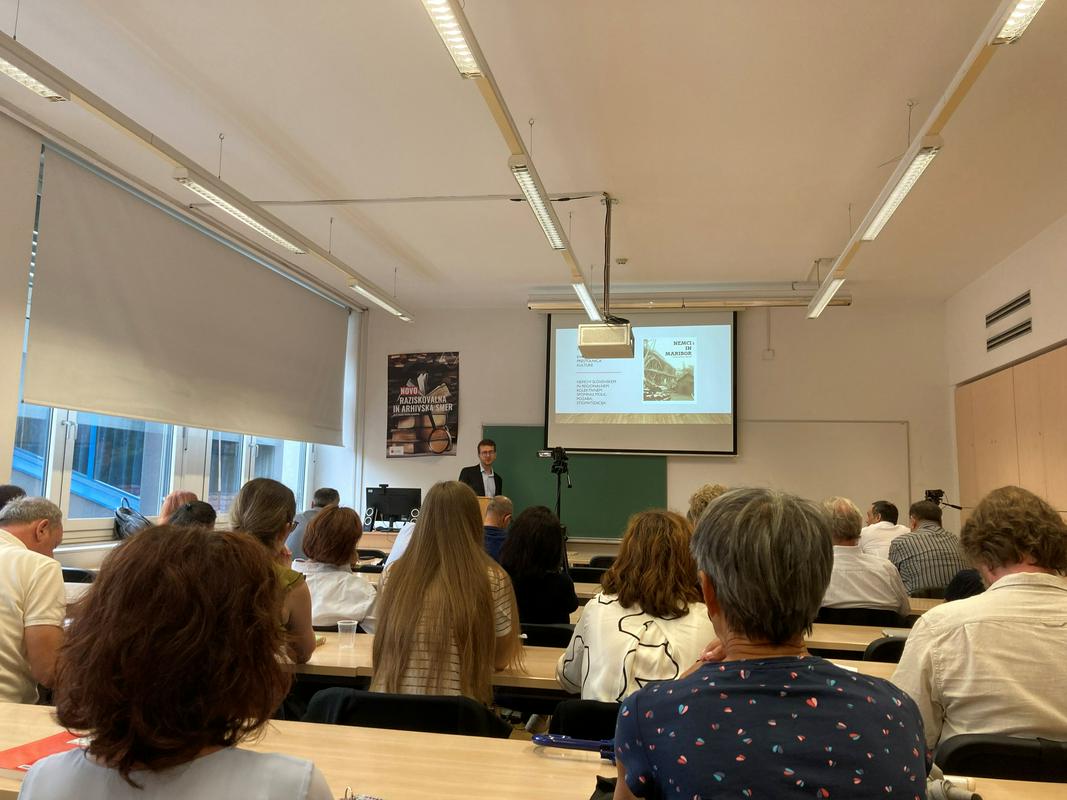 "Everyone has one professor who will forever be his best professor"
He devoted a lot of research attention to phenomena that were considered marginal – alcoholism, censorship, homosexuality, marriages and divorces, dueling, fights. But these are topics that are certainly more attractive to the general readership. And Cvirn and like-minded people found a way to offer them to a wider audience – they founded a magazine History for all – all for history. He was its editor for a while, and in three decades it was well anchored in the historiographic space. "After all these years, it is clearly visible what kind of influence he had. The topics that were treated in it in the 90s, especially the narrative and the historical methods used, were one of the foundations of this branch of historiography," the current editor, historian and director of the Historical Archive of Celje, Dr. Borut Batagelj. "The very title of the magazine Zdovina za vesi reflects that it is aimed at a wider readership and returns to storytelling, but through scientific methods. This magazine has always been open to younger people, even many of us published our first articles here. Therefore, it is an important step in career development," he added.
And precisely opening space for young future historians was Cvirn's great distinction. "Talking about Janez Cvirno is a very emotional matter for all of us who worked with him. Mainly because he was a person who connected, who helped us. Everyone has one professor who will forever be their best professor, and that was Cvirn for us. He connected very different people and, as Rok Strgar said, we talked mainly about history and historiography. He did this with extraordinary interest, and at the same time he was very professional, we were always surprised by what all he read We talked about important things," recalled Marko Zajc.
He returned to his beloved Spodnja Štajerska to do research
He has been lecturing at the Faculty of Arts in Ljubljana since 1991, before that he was employed at the Historical Archive and the Provincial Museum of Celje. "The fact that he came from Celje and first trained as an archivist and had the opportunity to study historical sources in great depth during his first professional years, and at the same time his personal characteristics, such as autonomy and free-thinking life, created an academic environment, research culture and atmosphere , within which it was possible to think about the past and also to present the results of one's own researches without certain frameworks of the commanded, prohibited and permitted. You could debate many things with him in the field of historiography and the past, present your views and interpretations. If you were able to argue them, he accepted them. If he disagreed with them, he said so, but he also said why. It was a pleasure to research and create history in such an environment." summed up one of the initiators of the Cvirno Day, Dr. Jernej Kosi from the History Department of the Faculty of Arts in Ljubljana.
Already at the time when he worked professionally in Celje, he started pioneering research work in the field of Slovenian-German, inter-national relations in Celje. With this, according to the director of the Museum of Recent History of Celje, dr. Tone Kregar created the foundation from which all further research on the subject proceeded: "His research potential, innovation and, above all, absolute dedication to history and historiography soon resulted in him being invited to the Faculty of Philosophy in Ljubljana, where he continued his career as a scientist and an excellent pedagogue.." After his death, a street in Celje was also named after him.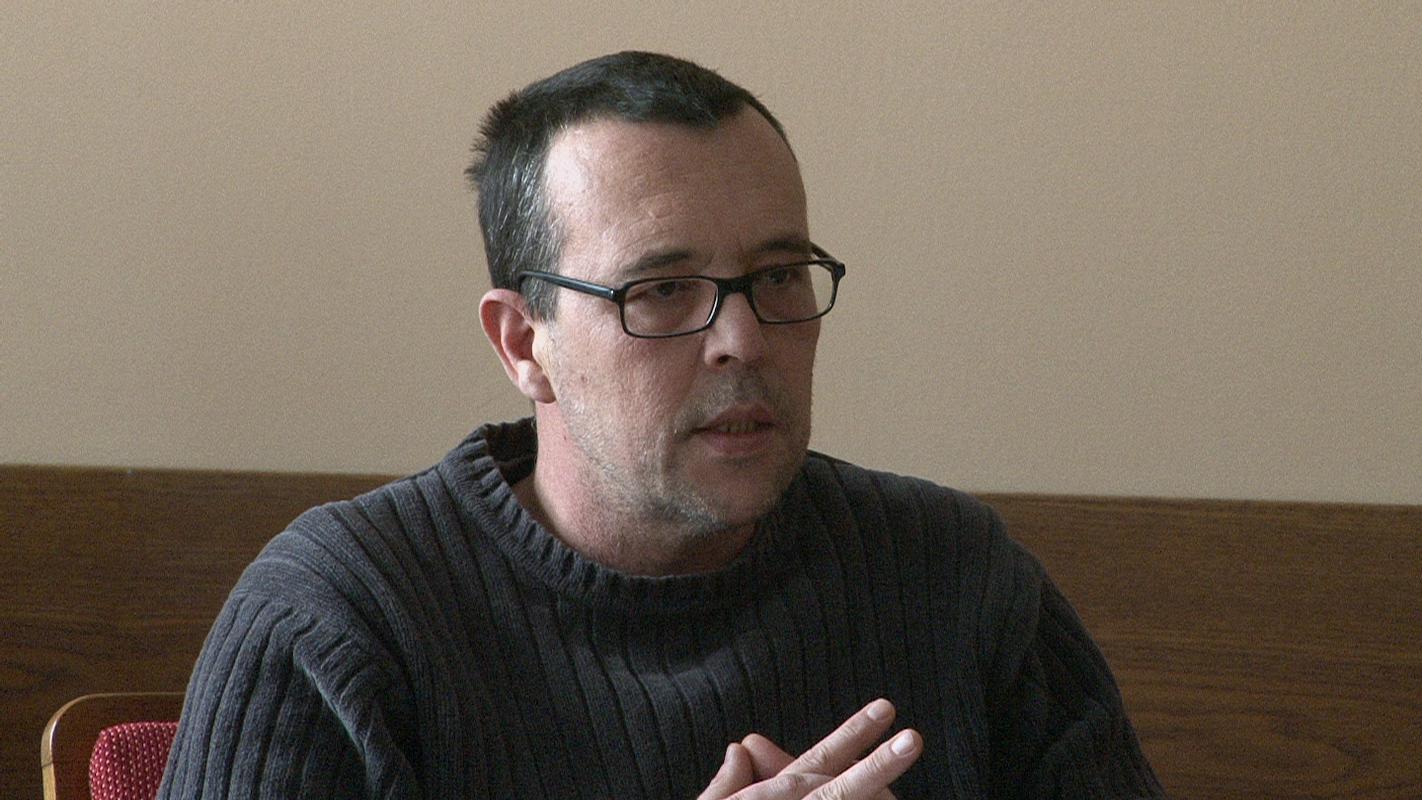 Cvirnova school
Considering the many young historians who began their professional careers precisely under his mentorship, we could say that during the more than twenty years of his teaching work at the University of Ljubljana and Maribor, this Cvirnova school developed. "He forged many professional and friendly ties with the researchers of this historical period. It was a factor that attracted Jews and helped in the development of new ideas," also emphasized the director of the Institute for Recent History, Dr. Andrej Pančur.
Jernej Kosi is convinced that "if there is a Cvirn school, it is characterized by openness, readiness for dialogue and being based on primary sources. What he did in his career is still relevant, and at the same time his approach encouraged younger people who built on his research and discovered something of their own. It's a legacy that remains even after all these years."
But Cvirn, according to Marko Zajac, would not be satisfied if he was only praised, as he was very modest. "For him, history was important because we must know it as such. Today, however, due to international integration and various projects, historians also have to think about why we are researching something, what we will draw from it, what it will tell us about today's times and social relations. He was not so interested in it, so I sometimes wonder how he would fare in today's era of historical research, when we have to write more and more for an audience that is not familiar with the specifics of our place and time, and at the same time there are very rigorous requirements in international journals. At the same time, we can sometimes lose the joy and awareness that Cvirn cultivated that research is important for the sake of history itself."
Source: Rtvslo