Branko Jordan, theater actor, drama professor at AGRFT and co-founder and member of the acting collective Beton Ltd., has been a member of MGL since October 1, 2020
In the City Theater of Ljubljana, the 36th Dnevnik Award was presented to the best theater creator in the past season. "He shapes the role of Christian with a measured restraint, in which he gives a sense of both his fragility and vulnerability", they wrote.
After tonight's premiere of Ionesco Bald female singers directed Diego de Brea the City Theater of Ljubljana solemnly entered a new season dedicated to changes in nature and human relationships. After the premiere, Dnevnik, the media content company, awarded the award to the best theater creator for the thirty-sixth time. creators of MGL last season.
The award goes to actor Branko Jordan Dnevnik's committee unanimously decided to award this year's Dnevnik Award for Outstanding Artistic Achievement to MGL drama actor Branko Jordan for the role of Christian in the production Celebrationwhose authors they are Thomas Vinterberg, Mogens Rukov and Bo Hr. Hansen. The game in translation Alenke Klabus Happy he directed Janusz Kica.
The performances of the 2022/2023 theater season were evaluated by a committee consisting of Tina Mahkota, Marija S. Leskovar and chairman of the Dnevnik Commission Gregor Butala. In the justification, they wrote that "Branko Jordan sensitively confronts the landscape of a deeply damaged character in the production of Pražovanje, which is completely marked by the trauma of childhood sexual abuse and the growing intolerance of maintaining appearances. He shapes Christian with a measured restraint, in which he gives a sense of both his fragility and vulnerability, arising from extreme existential emptiness, as well as all the violence of the effort when he decides to break the mirror of the repressed family secret in a radical revelation".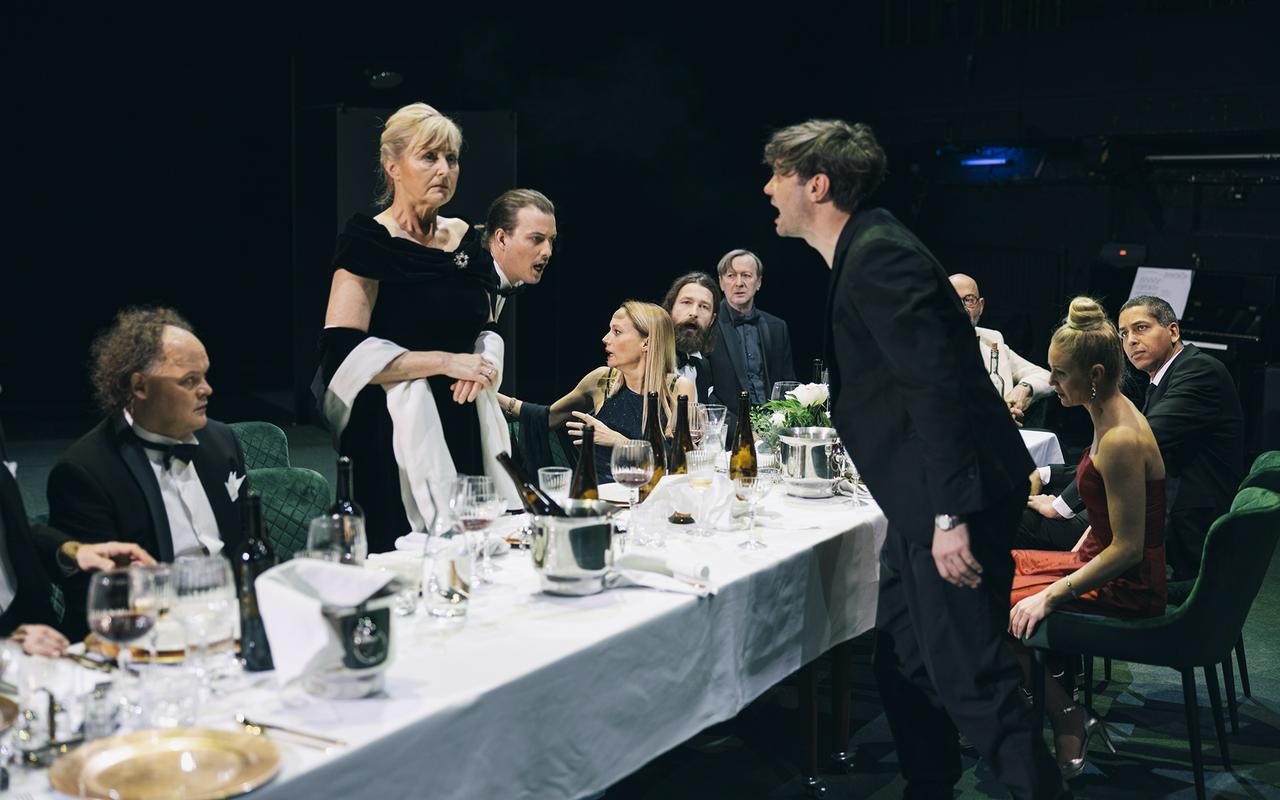 "With precisely measured acting tools that rely more on a small gesture, a subdued voice tension or an anxious physical gesture than on recognizable outlines of psychological states, Branko Jordan gradually unfolds her role beyond the dimension of victim or abuser – unfolding her into a shocking image of an uprooted individual who shows himself also as a kind of medium in which the cracks of an increasingly loosened social reality, interwoven with mechanisms of control and power relations, in which final healing of the wounds is not even possible, are thickened." they also wrote in the explanation.
Three-year rotation of the commission: this season, alongside Butala, Ribič and Lenasi Lipovšek are also on the commissionThe new Dnevnik commission takes over the three-year evaluation period of performances with this season. They will join Gregor Butala, a journalist from Dnevnik's cultural newsroom, as members of the commission Jakob Ribicplaywright and young researcher UL AGRFT, and Marjana Lenasi Lipovšeka retired professor of the Slovenian language at Poljane Gymnasium.
Source: Rtvslo