Saturday was Slovenia Day
Slovenia is proud of its rich tradition of lace making, and these days it presents its heritage as a partner at the 27th International Lace Festival, which takes place in the town of Lepoglava in the north of Croatia.
At the festival, which is taking place this weekend, several Slovenian filigree societies are therefore presenting themselves, and the cultural program also included a concert Zoran Predin.
Slovenia, which has a lace-making tradition that is also on the UNESCO list of intangible heritage, presents itself as a partner country at the festival, which is why the organizers have allocated a special space to Slovenian lace-making, and the entire festival program will be carried out with the cooperation of Slovenian performers.
In Lepoglava, in the field of lacework from Slovenia, the Idrija Lacemaker's School, the Idrija Lacemakers' Association, the Idrija Institute of Tourism, the Idrija City Museum, the Idrija Lace Gallery, the Železniki Tourist Association and Lacemaker's School, the Žiri Lacemaker's Association and the Žiri Lacemaker's School are represented in Lepoglava. The city of Ormož is also included in the event with its cultural and gastronomic offer.
The cultural program, in addition to lacemaking, mainly consists of content that promotes the traditional cultural heritage of Slovenia, from folklore, brass bands and majorettes to a concert by the Inuaria flute quartet.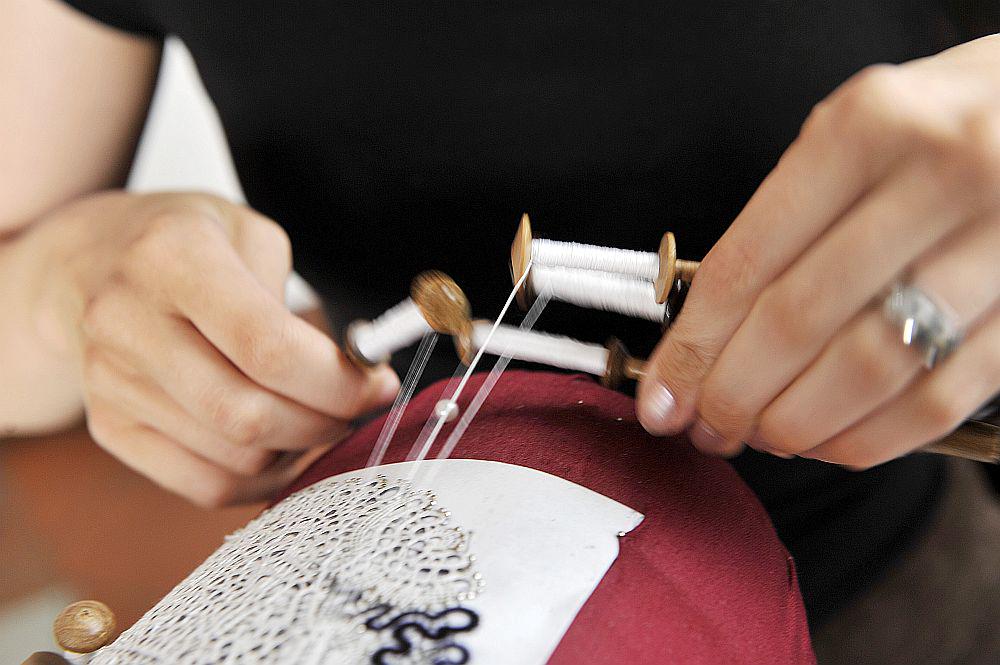 Although the entire festival is colored by the Slovenian contribution, the main part of the Slovenian program was on the Day of Slovenia, which took place on Saturday. This concluded with an evening concert Zoran Predin.
The Lepoglava International Lace Festival has traditionally combined the preservation of old crafts with an emphasis on lace bobbing. In addition to Slovenia, representatives from Croatia, Hungary, Belgium, Poland, Bosnia and Herzegovina, Malta, Italy, Montenegro and Bulgaria are also participating in the presentation of lacemaking.
Source: Rtvslo