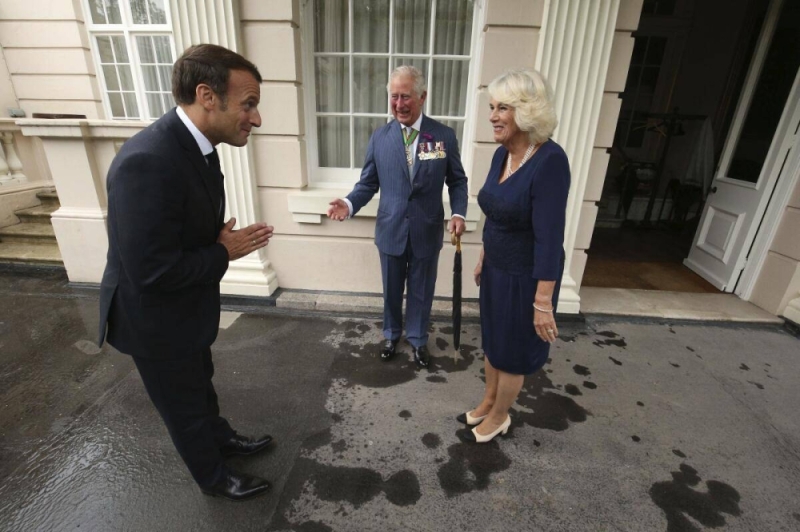 Also on the agenda for the visit is that Macron and Charles III will visit the restoration works of the Notre Dame Cathedral on Thursday.
French President Emmanuel Macron will host a dinner at the Versailles Palace's Gallery of Mirrors in honor of Britain's King Charles III on Wednesday, with whom he will also visit the Champs-Élysées in Paris, his office said Thursday. .
King Charles III and his wife, Queen Camilla, will visit France from September 20 to 22, a visit originally planned for March but which protests over Macron's unpopular pension reform have forced to postpone.
A week before the royal trip, the Elysée Palace, the headquarters of the French president, detailed the program of the trip, in which both heads of state and their spouses participate in a ceremony on Wednesday afternoon, in front of the fire of the unknown soldier. Under the Arc de Triomphe.
Next, the two couples will walk down the touristy and famous avenue of the Champs-Élysées before Macron and Charles III meet on biodiversity, climate, artificial intelligence, Ukraine and the Sahel.
Also read: "Youtuber Dross Rotzank blesses himself with world's biggest horror channel"
The coronation will be held on Wednesday at a state dinner at the Palace of Versailles as a "wink of the eye" for Queen Elizabeth II, who died a year ago and who visited this symbol of France's disbanded monarchy many times, the Elysée said.
The Queen and her husband, Prince Philippe, dined in the Hall of Mirrors at the invitation of then-President René Cote during his first state visit to France in 1957. The sovereign returned to Versailles in 1972.
Charles III is "sensitive to the idea of ​​being able to follow in his mother's footsteps," Elyse noted.
Emmanuel Macron reclaimed Versailles as a diplomatic calling card, widely used by General Charles de Gaulle, and hosted his Russian counterpart, Vladimir Putin, at the palace in May 2017 and even a European summit in March 2022, among others.
A dinner in this baroque gallery, originally intended to display the power of the absolute monarch Louis XIV, will have between 150 and 180 guests.

Source: Diario.Elmundo