In Paris is to see the retrospective of Nicolas de Staëla, who wiped the borders between abstract and figural
At the Museum of Modern Art in Paris, the retrospective of Nicolas de Staël, a French painter of Russian origin, known for its abstract landscapes, whose mysterious life story was overshadowed by his otherwise extremely rich oeuvre.
Nicolas de Staël In addition to the abstract landscapes, it is also known for its strong impasion, painting techniques with distinctive dense coats of paint, which make it visible to brush or knife, and also dealt with collage, illustration and textiles. As part of the Paris Retrospective, about 200 paintings, drawings, engravings and notebooks can be seen, and many of them have never been available to the public before.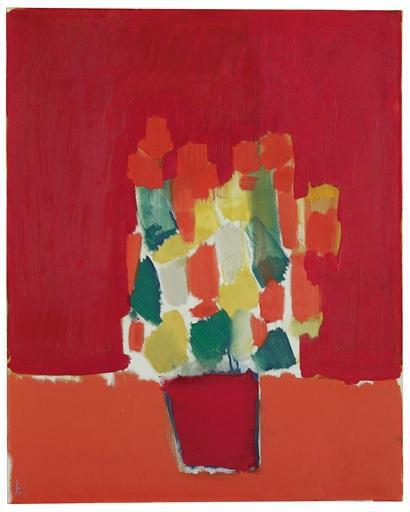 One of the curators of the museum, Charlotte Barat-Mabille, she said that she and her colleagues reviewed private collections, from which she then selected works for the exhibition after a chronological sequence. This, however, is not the first major exhibition of his work in Paris, since 20 years ago it was a retrospective of his work in the center of Pompidou, which was, compared to the newly thematically, thematically. The exhibition at the Museum of Modern Art offers a new view of the artist's work, trying to highlight the lesser known aspects of his career.
"Nicolas de Staël was fascinated by the world around him and created a lot of work in a short time. His career was short but fertile"said Barat-Mabille for The Guardian."But the myth had a habit of overshadowing his work. It was only important for de staëla to paint and try to show something new in the pictures. "
His work was not influenced by the trends and the differences of his time, but he tried to blur the seemingly clear difference between abstraction and figurine. The exhibition allows the viewer to travel into the development of the painter's work since the early years spent in Paris, to Vauclus, the famous travel to Sicilia in 1953 and his last months in Antibes, where he created until his death.
"Life without pictures is so unfortunate, so continue as long as I can"said the painter.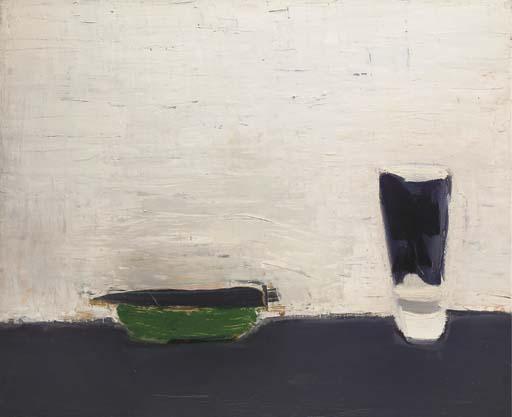 15 years, more than 1000 worksHe was born in 1914 in St. Petersburg, but his family had to move to Poland five years after the revolution, where both parents soon died. De staëla with her sister Marina, under the auspices, then took the Russian family in Brussels, where he later studied decoration and design at the Royal Academy of Beautiful Arts and Architecture at St Gilles Academy.
After his studies, he traveled a lot, and at the beginning of World War II he joined a foreign legion. After leaving 1941, he moved to Nico, where he met Jean Arp, Sonio Delaunay and Robert Delaunay, who crucially marked his early abstract works. Shortly thereafter, he moved to Paris, where he met Georges Braqua, and his works became broadly recognizable and appreciated. Despite his success, De Sta was regularly confronted with exhausting, insomnia and depression, which led to his premature death in 1955. In 15 years of art, he created more than a thousand hundred oil paintings, and his mysterious personality and a tumultuous private life led To you "de staël myth", which often overshadowed his outstanding creations.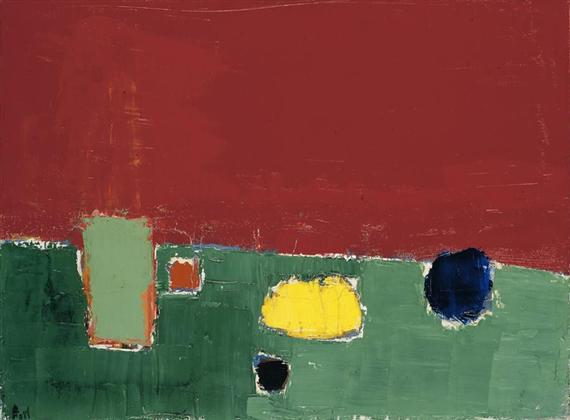 "The myth of his difficult personality and the tragic end worked to the detriment of De Staël's work. He prevented people from seeing the beauty of his oeuvre and looking at him as a celebration of existence"said at the opening of the exhibition Fabrice Hergottdirector of the Museum of Modern Art in Paris.
The exhibition will be on view until January 21, 2021, and on September 24, at 8.05pm on the ARTE channel, a documentary on painting and work entitled will be on display Nicolas de Staël, la Peintere à vif (Nicolas de staël, live painting) that directed it François Lévy-Kuentz.
Source: Rtvslo