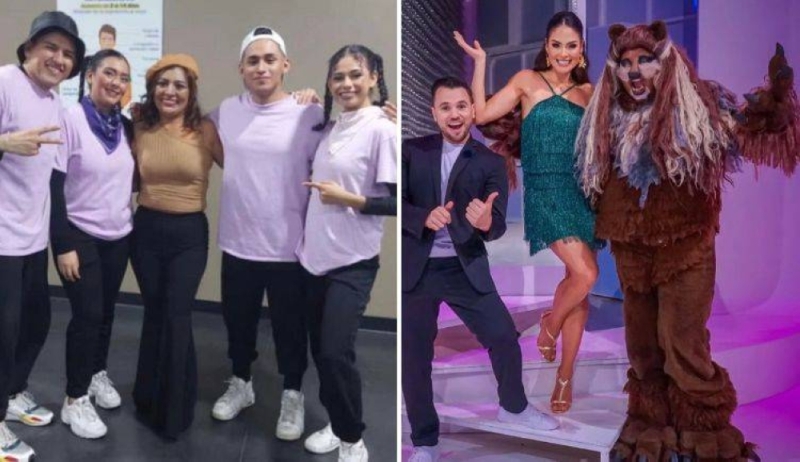 Yanira is a new partner of La New Dance Crew.
YouTuber and TikToker Yanira Berrios continues to enjoy the honey of success as a public figure and this week she surprised to present herself as one of the influencers of Come and Dance, a dance competition in which she will be fifth. One of the equipment items.
The Salvadoran Telecorporation competition (TCS) is a new Sunday entertainment bet on Salvadoran TV, so its concept has been opened for the leading presentation of social network characters such as Nina Ian and her "Romeo", Mariachi and businessman Omar Angulo.
Likewise, twins Abigail and Adriana, Ronald Quinteros, Alfredo Jimenez, Mago Juan, Zoila Perez Sosa, Maria Luisa Vicuña, Irene Garcia, Carlos Contreras, Irene Chevez, Alejandra Bernal and Gilles Vasques were represented.
14 choreographic groups are participating: Flow Dancers, Studio B77, Apex Dance Company, Tumbao Dance Studio, Dance Crew, Apocalipsis, Crash El Salvador, Attitude Dance, La New Dance Crew, Imperium, Noba Dance Company, Latin Show, Adhesivo, 21 Black Jack . At the first gala on Sunday the 17th, the first winning team was the Flow Dancers, receiving a $500 prize.
The program is presented by Mario Cibrian and Ana Pao Cifuentes. The judges of this reality show are Cisco Rowe, Luna Gonzalez and Cesar Insauralde. The event is on Channel 4 every Sunday at 19:00
Also read: "Former MDO Didier Hernandez meets Salvadoran fans."
Source: Diario.Elmundo