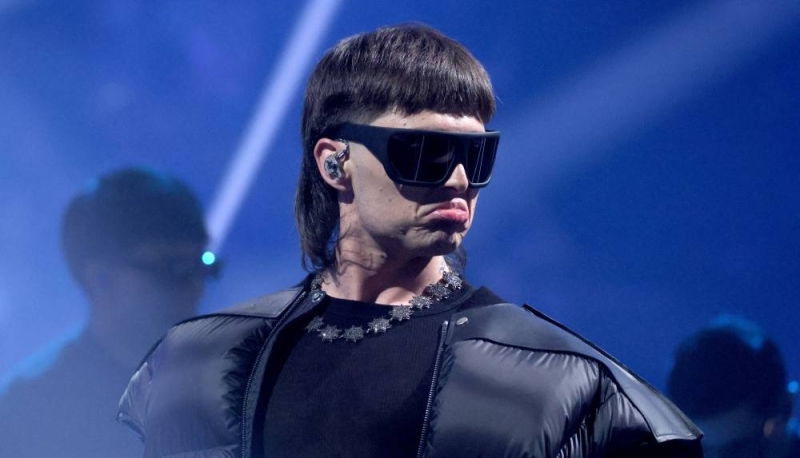 The mayor of Tijuana has not confirmed the cancellation of the Featherweight show, but he no longer has to promote. / Photo: AFP
24-year-old Peso Pluma is going through one of the most difficult phases of his career: a few days ago he was threatened, allegedly by the Jalisco Nueva Generación Cartel, with the sole purpose of canceling his next presentation in Tijuana. Apparently, the artist decided to take extreme precautions and postponed a series of concerts in the United States.
The first of them was scheduled for last September 14 in Milwaukee and was postponed until November, according to a message posted on the official Twitter account of Fiserv Forum, where the presentation will be held. And on September 15, he was going to offer a show in Illinois, which was also postponed. Local media have confirmed that organizers have told ABC television that the new date will be October 29.
Other shows that did not take place on the set date are in Indianapolis on September 16th and in Alabama this night of September 17th. So far, neither the singer nor his team have commented on the matter, so these cancellations will be related to threats from a criminal group.
Also Read: Yanira Berrios Surprises as TCS Come and Dance Program
On September 12, several banners with messages dedicated to featherweight appeared in various areas of Tijuana. Banners and red letters demanded that he not appear in the city, otherwise it would be the last concert of his career. The mayor of Tijuana, Montserrat Caballero, assured journalist Dennis Maerker that for security reasons, he was analyzing whether the show would take place.
However, the Ticketmaster page no longer promotes this show, the only one available in Zapopan, Jalisco; San Nicolas de los Garza, in Nuevo Leon and Foro Sol in CMDX.

The Peso Pluma concert, originally scheduled for September 14, has been postponed to Saturday, November 4. All previously purchased tickets will be honored for the new date. pic.twitter.com/vMvUPiPcHP

— Fiserv Forum (@FiservForum) September 14, 2023


Source: Diario.Elmundo