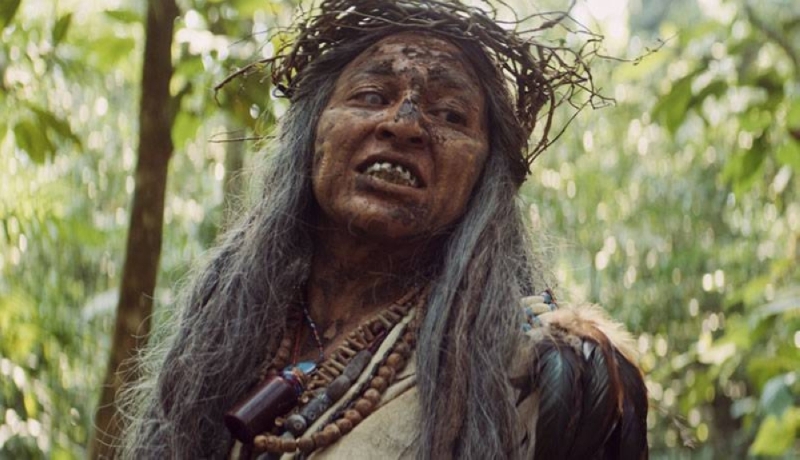 The film explores urban and rural stories from Latin America.
At the beginning of the Halloween season, the horror film "The Satanic Spaniards" was released in American theaters this weekend, which includes four stories of scary legends from Latin America.
A survivor of the massacre, identified only as "The Traveler" (Efren Ramírez), serves as a chronicler of the terror, piecing the stories together.
Its directors are Argentinian Alejandro Bruges and Demian Rugna, American Mike Mendes, Mexican Gigi Saul Guerrero and Cuban Eduardo Sanchez.
"The horror movies we all grew up with don't have Latin characters," said Bruges, who is responsible for the Hammer of Zanzibar production. "Part of the idea of ​​doing this project was to take back the reins of our narrative," he said.
According to Mendez, who directed "The Traveler," the backbone of the film, Latinos are "the prime audience" for horror movies. "Why didn't they come to our (film) about us?" he asks. But the production is not aimed exclusively at Latino audiences.
"It's kind of risky because I think the audience is too smart to see that," said Sanchez, who co-directed "Vampire" and the award-winning 1999 film "The Blair Witch Project" with Daniel Myrick. "For us, it was also something genuine that came from our hearts, telling stories that were important to us," he said.
Courtesy
Latin horror.
Sanchez created a vampire story in the region, with humor and cultural elements. "You've seen vampires, but you haven't seen a Latin American couple as vampires," he said.
The story follows a vampire couple going through a family crisis. "You don't really associate vampires with Latin America (…) there are variations, but it's not very Latin," the Cuban director continued.
Rugna believes the Latino horror genre is difficult to define: "Showing our own culture and idiosyncrasies and adding fear to it is a different color," said the director of "I Saw It Too," set in his native Argentina.
The directors explained that putting the perspectives on one tape, recorded in English and Spanish, was not a challenge. "The only thing we said was 'You have the freedom to do whatever you want, the only thing is it has to look good,' because we, as is often the case with minorities, only get one chance and we have to take it. And make the most of it." In the best way," he said. Bruges.
And the Mexican Gigi Guerrero found a number of possibilities for discussing gender in the story Nahuales. "We have superstitions, so many stories, legends and mythology about everything that it means to be Latino," she says. "Our perspective comes from a love that has no explanation," he concluded.

Source: Diario.Elmundo