People with this disorder are extremely sensitive and vindictive people
When the first slap in a relationship falls after only fourteen days, the victim should end the relationship immediately. Are CSD employees insufficiently trained to identify these disorders?
A person with an antisocial personality disorder is ruthless, insensitive, wants to achieve his goal at any cost, even if he does not choose methods at the expense of others, explains the director of the Planina Educational Institution Leonida Zalokar: "A good indicator is how a person responds to criticism, how he reacts when his need is not met. If his reaction is excessive or childish, it can also be angry, aggressive, then we need to cut off the ears. "
Zalokar recently received an award from the European Association for Quality Research for innovative approaches to working with children and adolescents with the most severe behavioral disorders. He explains that people with this disorder are extremely sensitive and vindictive people. They can stay cold at any given moment, nod to us, and do something else behind their backs.
"Such a person has double standards, one applies to him and the other to everyone else. In his narration he comes into contradiction with himself. He does not follow social norms or thinks that the one he follows is stupid and should be used. For position, money, or other benefits, such a person will go over corpses. It will violate the rules, laws, and integrity and well-being of another human being"describes Mojca Zvezdana Dernovšeka psychiatrist who participated in the preparation of the National Mental Health Program (2018), has developed workshops for psychoeducation in Centers for Health Promotion throughout Slovenia and is dedicated to violence in psychiatry.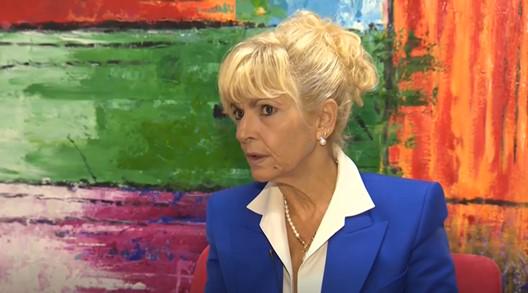 Insufficiently trained professionals?
The number of people with this disorder seems to be growing, but Dernovšek believes that the disorder is only more recognizable: "We do not have studies that would confirm that there is more and more of this. But there is more and more talk about it, and the more we know about it, the more we notice about it. "
Zalokar points out that the field in Slovenia is unregulated, untested and unprofessional. The experts to whom these people are referred for help do not have the appropriate knowledge: "An expert may have such a person in front of him, but he will not recognize the disorder."Social workers force victims of violence to sit with the perpetrator, referring them to group therapies, although it is clear that this is counterproductive, even harmful, in such a disorder. Victims of violence are subject to secondary victimization by institutions that should care for them. "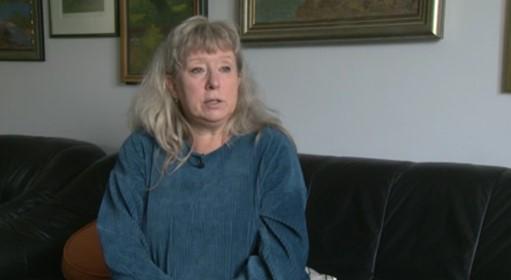 Such and similar cases occur at Centers for Social Work across the country, Zalokar claims, and CSD employees always write that there is a conflict between the partners, even though there is only one conflict.
We turned to the Social Chamber for clarification, where we are Andreja Richter replied: "This is not a common practice, in which case we could certainly speak of a professional error. From l. From 2008 onwards, we have zero tolerance for violence, so we do not refer such cases to group therapies or partner treatments. The perpetrator must always meet certain conditions beforehand – to admit, regret and apologize. "
What if a social worker has a person with an antisocial disorder in front of them who easily meets all three of these conditions? The Chamber responds that employees have been educating themselves for many years on the topic of disorders, how to identify them and how to deal with such persons. Would you recognize an antisocial disorder? "Diagnosed with antisocial disorder, behavioral and personality disorders or behaviors that manifest themselves as deviations from expected social behaviors, and this is definitely. "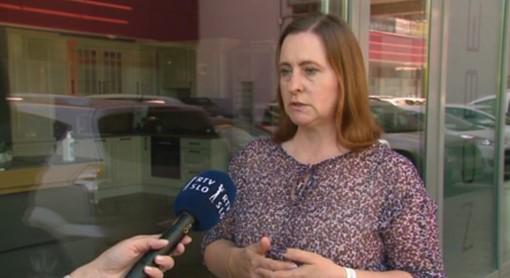 Permissive upbringing did its thing
The disorder can be seen in children, for example, when they enjoy torturing animals or when someone is doing badly. By the age of fourteen, we can change something else, not later.
Zalokar believes that the healthy limit of setting rules has been lost: "The child needs to be framed, boundaries set for him. By glorifying individualism and permissive upbringing, we have raised young people who are empty, without a hint of frustrating tolerance, who can't make an effort, who can't wait. When young people say that they will not do something because they cannot, it shows the comfort they were subjected to when they were growing up, when their parents allowed them everything, removed obstacles, God forbid that a child should suffer, he had to have everything right away, the child didn't even have a chance to feel the need for something. Children have to feel frustrated, without them they can't even go to school because it's too much effort for them. I'm really worried about where this world is going. "
The basic problem, of course, is parents and also teachers, who work too hard to make their children love them. That permissive upbringing is harmful has even been acknowledged by its founder Benjamin Spock and apologized to the world public, he admitted a mistake in his beliefs.
How to help?
People with antisocial personality disorder refuse help, believing that the problem is in others and not in them. That the world needs to change, and then they will be fine too. That is why it is necessary to teach relatives and the surrounding area how to react appropriately, Dernovšek believes: "Playing a sociopath's game means that you will get hurt yourself, but if you don't play the game, that person will be left alone and may come to an insight"However, there is no certainty that the person will change."We experts enter the story very late, when there is hardly anything that can be fixed. Therefore, everyone should be aware that certain behaviors are unacceptable. When a partnership is at CSD you find that it is problematic from the very beginning. That the slap fell for the first time after 14 days of socializing together or that something completely inadmissible happened. The other side, however, believed that love saves everything. A little less naivety should be. "
Source: Rtvslo