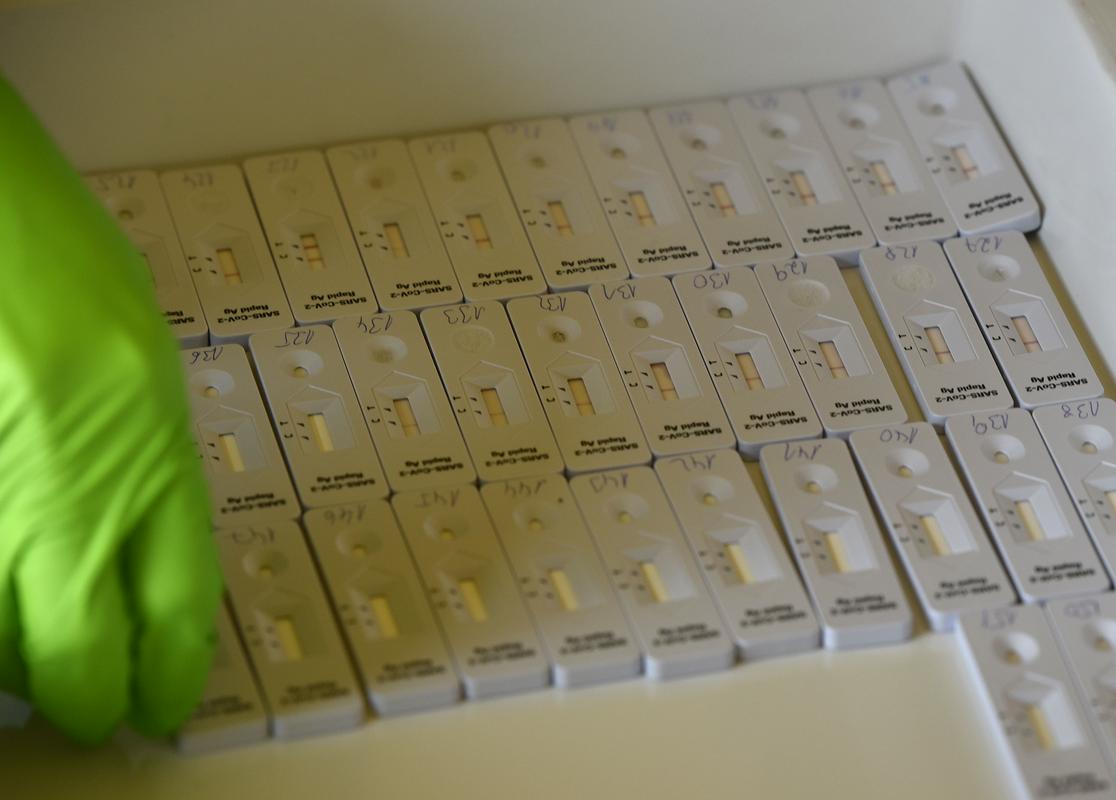 The biggest problem is incorrectly taken swabs for covid-19
Rapid tests with new sub-versions of the omicron version of the coronavirus are not significantly less reliable, explained microbiologist and head of the working group for microbiological diagnostics of NIJZ, Viktorija Tomič.
The microbiologist emphasized that the reliability of rapid tests for the coronavirus does not change significantly when new variants and sub-variants of the coronavirus appear. Viktorija Tomic, who heads the working group for microbiological diagnostics and monitoring. The group is part of the advisory group for monitoring the coronavirus at the National Institute of Public Health (NIJZ).
"It is to be expected that small differences occur, but these do not significantly affect the detectability of the tests," she emphasized. However, a correctly taken swab is very important for the correct result of the rapid test for coronavirus. According to her, many factors influence whether the test will show the correct result, but the most important is the one just mentioned.
In the working group he leads, a new protocol for testing for the coronavirus was prepared in the summer, which, according to available information, the Ministry of Health has not yet sent to health institutions. Among other things, the protocol envisages two ways of taking a swab – from the nasopharynx or from the front of the nose and throat. In the second case, the healthcare professional must first take the swab from the throat, and then from the front of the nose, and not the other way around.
Reliability in question
There was a lot of talk about the reliability of rapid tests for the coronavirus due to several cases of incorrect test results from the company Majbert Pharm, which the Ministry of Health purchased in December 2020 for the purpose of general screening testing of the population.
The verification of these tests was carried out by the National Laboratory for Health, Environment and Food (NLZOH). Both microbiologist Tomič and virologist warned that these tests are not suitable for population screening Paragi bullet.
NLZOH announced last week that an article on the validation of the aforementioned rapid tests was published in the prestigious scientific journal Future Virology. According to their belief, this proves that the validation was carried out professionally and correctly.
Technically, the validation was carried out professionally and correctly by the NLZOH, Tomičeva emphasized, but it did not answer the basic question – whether the tests are suitable for use in screening the population, i.e. for testing people who, for the most part, have no signs of infection with the coronavirus. The sensitivity of the tests in the screening test was only 77 percent, which did not meet the guidelines of the World Health Organization (WHO) and the European Center for Infectious Diseases (ECDC), she emphasized.
Source: Rtvslo