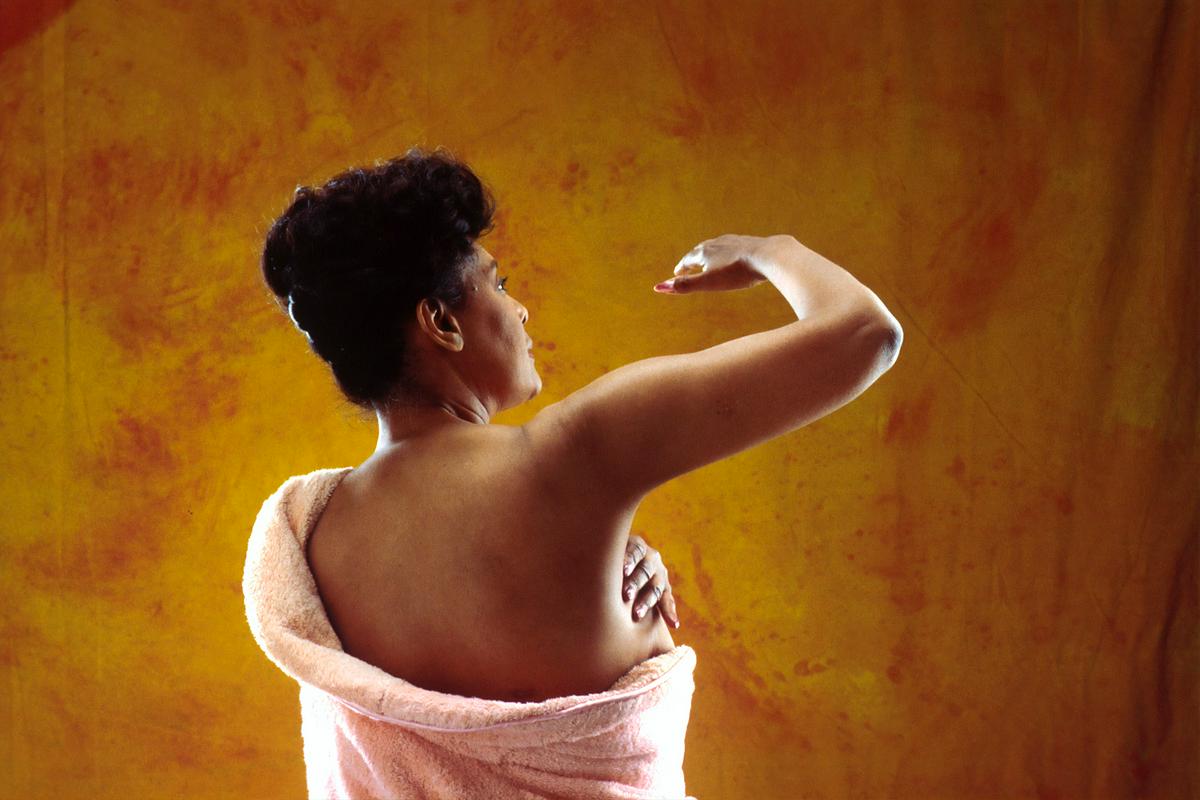 Breast self-examination and regular body monitoring are key to reducing the burden of breast cancer. Every woman should self-examine her breasts once a month in order to identify any changes, emphasizes the Center for Breast Diseases.
At the Breast Disease Center of the Ljubljana Health Center, which has been operating since 1996, 100 to 120 cases of breast cancer were initially detected annually. Now more than 150 are discovered per year, while the age of younger patients is decreasing. Patients who are on hormone replacement therapy, patients who are on immunosuppressive therapy, as well as patients with symptomatic problems, such as breast lumps, pain or discharge, come for examination. "They can also include very young patients, and most breast cancer in the Dora program is found in the age group of 49 to 69 years," the doctor emphasized Maja Milohnoja Berčič from the Center for Breast Diseases of ZD Ljubljana.
The center examines approximately 40 patients daily. In addition to the clinical examination, they perform imaging diagnostics (mammography and ultrasound) and morphological examinations. If carcinoma is suspected or confirmed, the patients are sent to the Oncology Institute in Ljubljana for further treatment. "We send ten cases of detected breast cancer to the Oncology Institute every week," emphasized Milohnoja Berčič, who herself discovered three cases of breast cancer this week. She therefore advises all patients to perform a regular monthly self-examination of their breasts or body, and to pay attention to possible pain, stiffness or discharge.
"A woman feels that something is happening inside her"
She also spoke about her experience with breast cancer Darja Rojec from the Association Europa Donna Slovenia, which raises awareness about breast and reproductive cancers. She suffered from breast cancer twice, and self-examination was the key to the diagnosis in the second case. "The woman feels that something is happening inside her. The feelings are different. I insisted on the analyses, I was also a volunteer at the Oncology Institute and wanted to be examined. In the end, it turned out that I have a 4.5-centimeter tumor, who also turned out to be very aggressive after the operation," she described.
She also advises women to monitor their bodies regularly and to do a self-examination once a month. "Mammography is a wonderful thing, but mammography takes place every two years, and during this time we can feel a small matter on our own, which is quickly repaired and without difficult therapies." emphasizes. Doctor's visit or the examination also advises in case of fatigue lasting several months, which is not related to additional loads.
According to the National Institute of Public Health (NIJZ), breast cancer is the most common cancer in women in Slovenia. According to the cancer registry, in 2019, 1,583 people fell ill with this cancer, of which 1,568 were women and 15 men, and 433 women and 10 men died. "Breast self-examination and regular participation in the national screening program DORA are key to reducing the burden of breast cancer," they wrote in a press release at NIJZ.
Source: Rtvslo