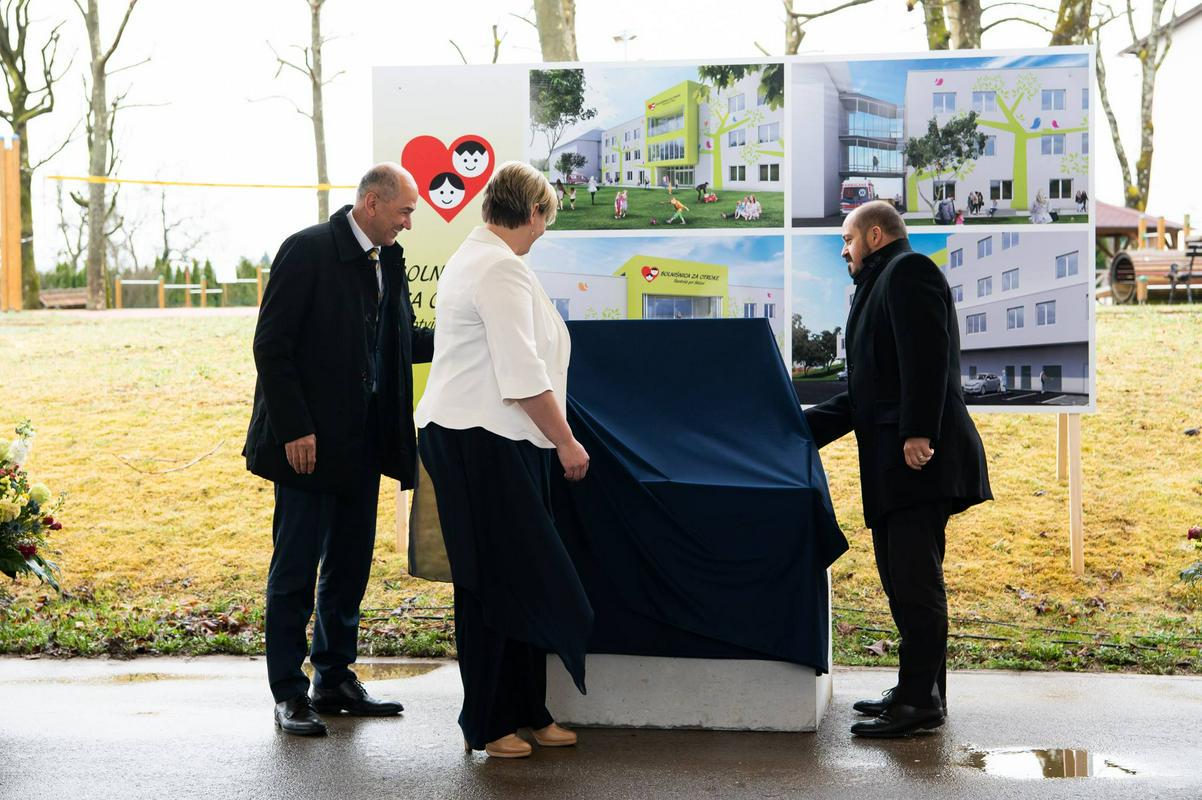 Ministry: The money is guaranteed
In the spring, Prime Minister Janez Janša and Minister of Health Janez Poklukar laid the foundation stone for the construction of an extension to the children's hospital in Šentvid pri Stična. Even under the new government, the project continues.
The money for the construction is guaranteed in the budget, the extension will be completed within the expected period, that is, by the end of 2023, according to the ministry.
With the extension, the hospital, which is struggling with considerable space constraints, will more than double its premises. It currently has 2,700 square meters available, with an extension it will get an additional 3,200. They will provide 71 additional beds and rooms for the treatment of children with chronic diseases.
The extension will have four floors. There will be a modern dining room and kitchen in the basement, a ward with 16 beds and an outpatient section on the ground floor, and a large ward and a ward for outpatient treatment on the first and second floors. Each room will have two beds and sanitary facilities with a bathroom.
According to initial estimates, the project was worth slightly more than 5.8 million euros, of which 5.5 million will be European funds, the rest will be added by the state. The funds were already provided in the budget by the previous government, but the current government kept them in the rebalance.
There are still some problems with the arrangement of the land, but the Ministry of Health, which is in charge of the project, says that this does not affect the course of the construction itself or the execution of the works.
In the hospital, chronically ill children and adolescents under the age of 19 are rehabilitated for all medical conditions.
Source: Rtvslo