The number of confirmed coronavirus infections continues to decline, with 5,823 confirmed last week, down 1,683 from the week before. On average, 68 patients required treatment for covid-19 in regular hospital wards.
There were, on average, three fewer patients with covid-19 in hospitals than the week before. 11 patients were treated in intensive care units last week, three less than the week before.
Last week, 12 patients with confirmed infection with the new coronavirus died, which is 11 less than the week before.
According to the National Institute of Public Health (NIJZ), the seven-day average of confirmed cases of coronavirus infection on Sunday was 829, which is 238 less than the previous Sunday. The number of confirmed cases in the last 14 days per 100,000 inhabitants was 635, which is 266 less than the week before.
NIJZ estimates that there were 13,350 active cases of infection in the country on Sunday, which is 5,631 less than the week before.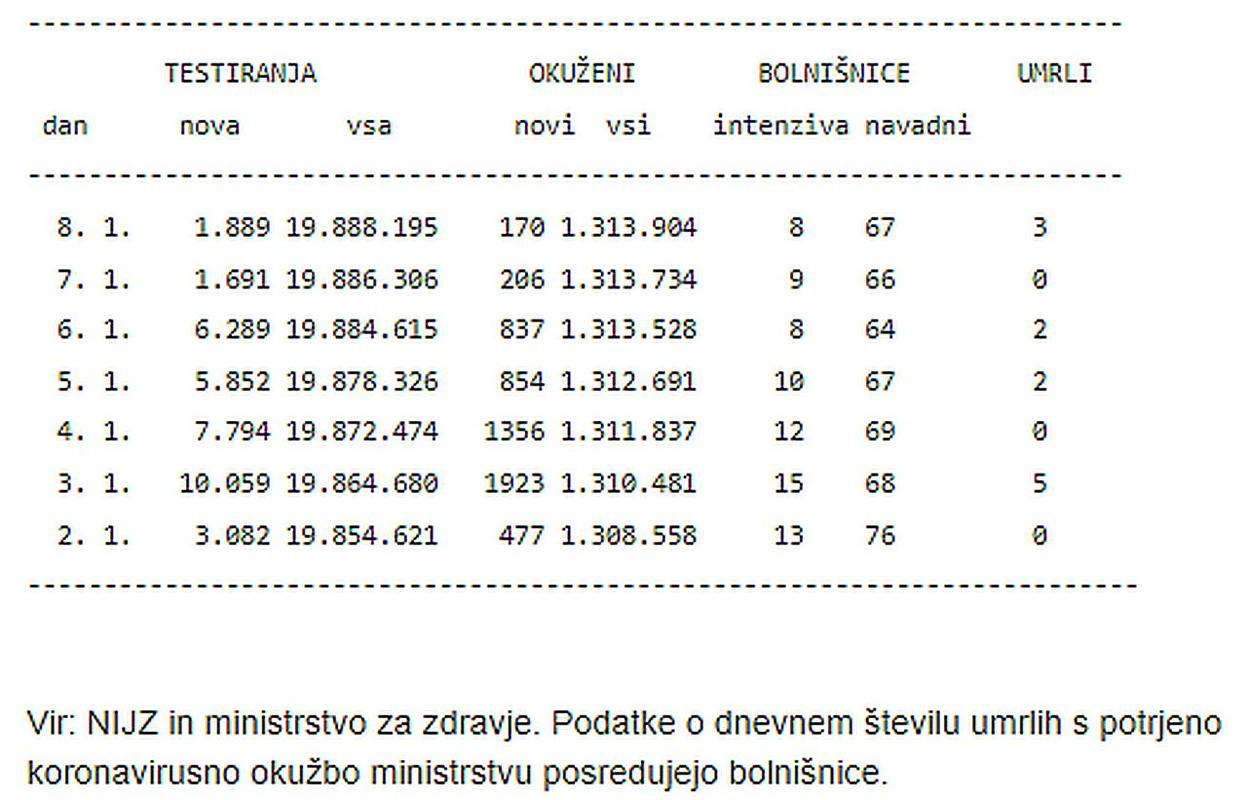 Source: Rtvslo