Gender violence prevention, resilience to socio-environmental disasters, masculinity, care work, economic independence, immigration, leadership and empowerment are some of the themes addressed in the Women for Equity award-winning initiative. The project belongs to a community organization that is led. By women from Arica and the regions of Parinacota, Valparaíso, Metropolitana, Bío Bío, La Araucanía, Los Rios, Los Lagos and Aysén.
community women A traditional event was held last Thursday "Women for Equity" 2023 Competitive Fund Award Ceremony recognizes the efforts advanced by women-led community organizations across the country.
This competitive funding has already 18 years history And throughout its history, 92 community organizations across Chile have recognized and supported gender equality initiatives and activities in their regions.
These organizations were able to benefit nearly 3,400 people through the implementation of their initiatives. The majority are women and girls of different ages, regions, and cultures.
This year, 143 projects were submitted from all over the country, of which 61% were from areas outside of Chile's metropolitan areas and about 35% from rural areas of Chile, highlighting the large territorial scope and decentralized nature of the initiative. It reflects their nature.
Thanks to the collaboration of Lipigas, which has supported this initiative since 2014, and Cummins since 2020, both companies achieved outstanding results in 2023. 10 projects belonging to the regions of Arica and Parinacota, Valparaíso, Metropolitana, Bío Bío, La Araucanía, Los Rios, Los Lagos and Aysén. .
Gender violence prevention, resilience to socio-environmental disasters, masculinity, care work, economic independence, migration, leadership and empowerment are some of the themes covered in this year's award-winning initiatives.
"A fundamental feature of our competitive funding is its reach and agency. "It means that the same organization is responsible for developing the plan." Alejandra Sepulveda Peñaranda, Executive President of ComunidadMujer .
He continued, "That is why this initiative is aimed above all at strengthening the social capital of the organization, developing strategic plans that will enable the organization's efforts to continue over the long term, and contributing to the development of the organization. "We are aiming for that," he added. Alliances and strategic cooperation. "
"One of our related commitments as a company is to support and promote women's development and gender equality. For us at Lipigas, it has been an honor to partner with Comunidad Mujer for almost 10 years and we look forward to continuing to work with them for many years to come." said. Mylene Iribarne, Empresas Lipigas Human Resources Manager .
In that respect, Miguel Flores, General Manager, Cummins Chile explained: "At Cummins, we are committed to contributing to a more just world with equal opportunities. In this sense, through the Cummins Powers Women Program, we are working to address gender inequality around the world. Despite all this, we are really happy to be participating in ComunidadMujer's emblematic competitive fund for the third year in a row."
"Most of the initiatives presented involved a deep level of development, as well as promoting an equitable environment in various communities. With great dedication and effort, the proposals are scheduled for public tender in 2023. I would like to congratulate all the women who have done so, and especially the winners. I am sure that their projects are representative in a good way of all the efforts they have taken part in this year," he said.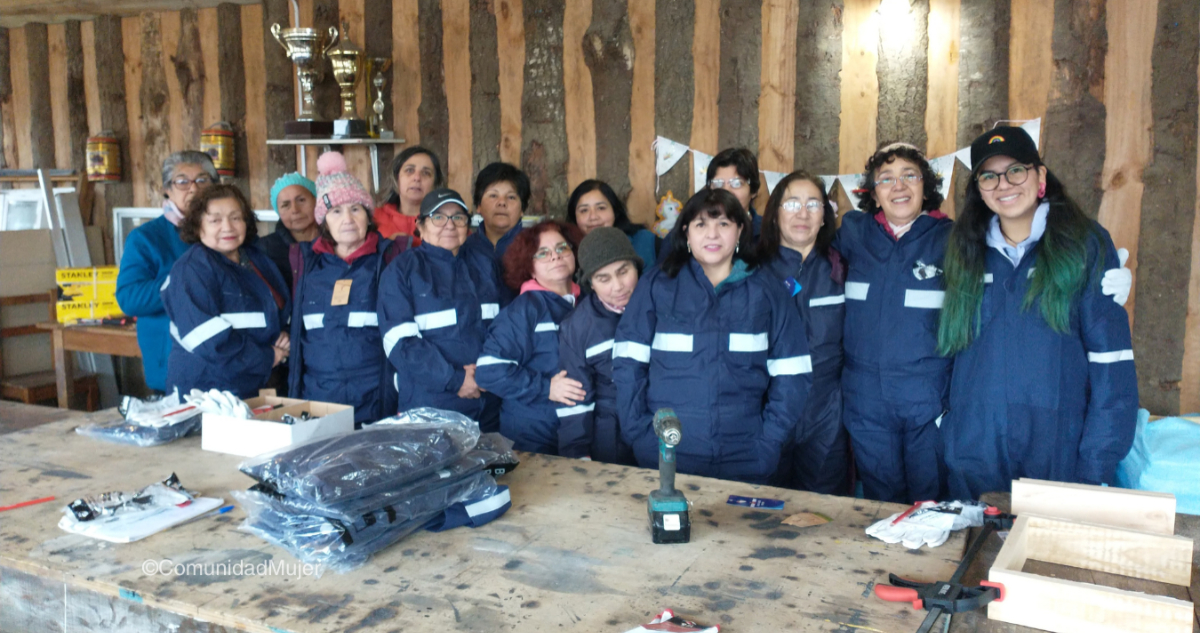 "Women for Equity" winning project
1. "Women uniting against violence"
Kamasana Warminakampi Indigenous Women's Association | Arica, Arica, Parinakota Region
2. "Moving in Kindness: Meeting for Physical and Emotional Care"
La Histeria Arts and Crafts Collective | Valparaiso, Valparaiso Region
3. "What do you see when you look at me?"
Vina del Mar Neighborhood Council | Vina del Mar, Valparaiso Region
4. "Together we take care of each other."
A group of legendary entrepreneurial women | Lenka, Capital Region
5. "Kanchira women who are strong against fire"
La Esperanza Health Board of Canchila | Yumbel, Biobio Region
6. "Psychological support for women, mothers, and caregivers of children and young people with ASD"
Kīlaue Social Development Center | Kīlaue, Araucania
7. "Artisans of Los Rios: Education for Sustainable Cultural Community Development"
Flor de Copihue Women's Group | Marikina, Los Rios Region
8. "Monitor training schools to prevent, detect and protect women victims of violence"
Neighborhood Council Villa Los Jardines Nueva Braunau | Los Lagos Region, Puerto Varas
9. "Revival of the seal"
Group of basket weavers Isla Llingua | Kinchao, Los Lagos Region
10. "Drum Rope Woman of the City of the Sun"
Cultural Group Urudimbre Culture | Chico, Chile, Aysén Region
For more information about these projects, the jury and the network of collaborators, please visit ComunidadMujer.cl.
Source: Biobiochile