The focus is on raising awareness of the importance of patient safety
An open day for visitors is held in 14 medical institutions under the motto "Voice to the patient". This is one of the events that mark World Patient Safety Day in healthcare, which will otherwise be on Sunday.
The purpose of the events is to empower and raise awareness among patients. A patient who understands his diagnosis and agrees to therapy is safer. Clinical centers in Ljubljana and Maribor, as well as the Oncology Institute, some general hospitals and some medical centers opened their doors to visitors. The organizers have prepared guided tours of the premises of medical institutions as well as numerous activities, such as lectures, round tables and consultations for patients. At the same time, all visitors are urged to attend events in medical institutions only if they are completely healthy, without signs of infection or a cold.
The purpose of the events is to establish trust and cooperation and to change the relationship between the healthcare system and patients, the general secretary of the Union of Patient Organizations told Radio Slovenia Gregor Cuzak. "Healthcare often enters the media space in a very negative connotation, when something goes wrong, when there is some case of corruption, inefficient organization of queues… Here we saw an opportunity to present some positive practices," he explained.
World Patient Safety Day will be held on Sunday under the slogan Voice of the Patient. In connection with patient organizations, mayors are also being urged to light up monuments, bridges and buildings across the country in orange in the evening.
South: Patient safety is key
Cuzak also took part in a press conference at the Ljubljana University of Technology during the open day. He emphasized that patients can contribute to greater safety if they understand and agree to the therapy, as well as if they understand the diagnosis. This does not mean that they become experts, but rather that they trust experts and sometimes point out unintentional mistakes – their role is thus not merely passive. "We know that when we are discharged from the hospital, the quality of our treatment also depends on what we do," he emphasized.
According to his assessment, the data show that in Slovenia the relationship between error and fault is not regulated, as only 100 errors are reported annually to the Ministry of Health at the national level. Based on the number of health services, he said, it would be expected that 20,000 errors would be reported annually. Among them are cases of irregularities, but deliberate mistakes or negligence are very rare, Cuzak believes.
Patient safety is key in medicine, which also applies to UKC Ljubljana, emphasized the general director of the largest medical institution in Slovenia Mark South. In the current situation, when they are dealing with a large number of patients and dealing with a lack of staff, difficulties sometimes arise, but they must be recognized and managed, he added. For this purpose, the Ljubljana clinical center also prepared an escape room on the topic of safety. According to the general director, the idea arose from UKC's efforts to find its own weak points and bridge them. At UKC Ljubljana, approximately 20 deviations are reported every day, but these are mostly minor errors, explained Jug.
At the oncology institute, they cite the council of patients as an example of good practice
The general director of the Ljubljana Oncology Institute also said that patient safety is one of the priorities at the open day Andraž Jakelj. He promised that they will continue to strive to ensure that patients are empowered with all the necessary information and that their voices are always heard.
Professional director of the institute Irena Oblak said in her address that they strive for the greatest possible safety of patients and employees. "At the institute, we want all patients to be actively involved in their treatment and thus contribute to a better quality of life during and after treatment," she emphasized. The Ministry of Health also made quality a priority for accessibility, and one of the fundamental principles of quality is safety, the state secretary said in her address. Valentina Prevolnik Rupel. She added that the ministry encourages cooperation, also when preparing the law on quality and safety in health care.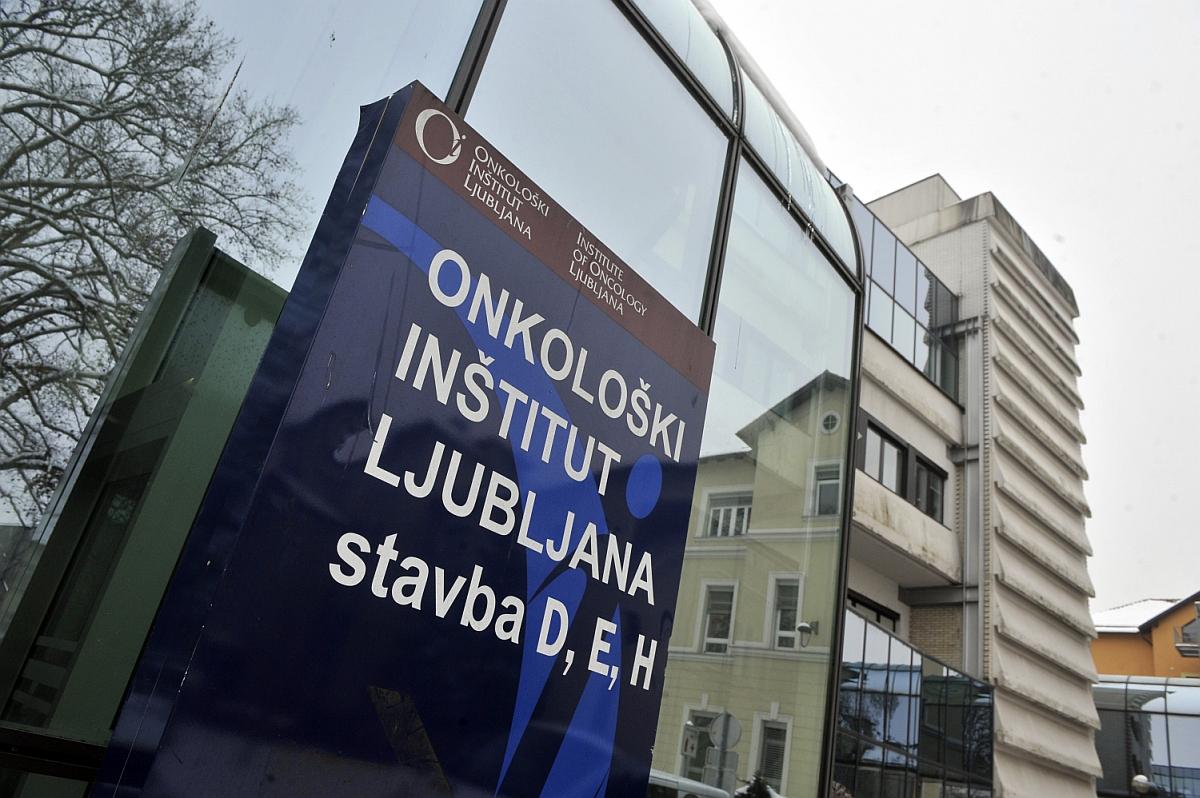 In 2014, the Ljubljana Oncology Institute established a patient council, which "an excellent communication channel between patients and the profession, so that every patient's voice can really be heard", explained the president of the patient council Darja Molan. Irena Oblak added that they have a good complaint and praise system, and they take every complaint extremely seriously. Head nurse Aleksandra Grbić she said that the main task of nursing at the institute is to empower patients and relatives. That is why they established a consulting room for oncology nursing years ago, where nurses advise patients. In September, they also started an educational workshop for patients before stoma surgery.
They also introduced some innovations, such as a call center that operates on the telephone number 080 29 00 every working day between 8 a.m. and 3 p.m., and remote health counseling. They have also established support care for patients and a support care coordinator, which means that they monitor the patient with questionnaires during different periods of treatment and check his psychological, physical and social needs.
Crnjac: In addition to professional treatment, a pleasant living environment must also be ensured
The patient must be treated holistically and must always be an equal partner and in the center of our attention, said the director of UKC Maribor on the occasion of World Patient Safety Day Anton Black and added that patient safety is a very important category that may have been under-addressed in the past, but is becoming increasingly important.
In his opinion, the patient should be provided with a pleasant living environment, good communication and his dignity and privacy should be preserved during professional treatment. In the hospital, they try to follow the guidelines of modern medical equipment and try to provide as good living conditions as they can afford.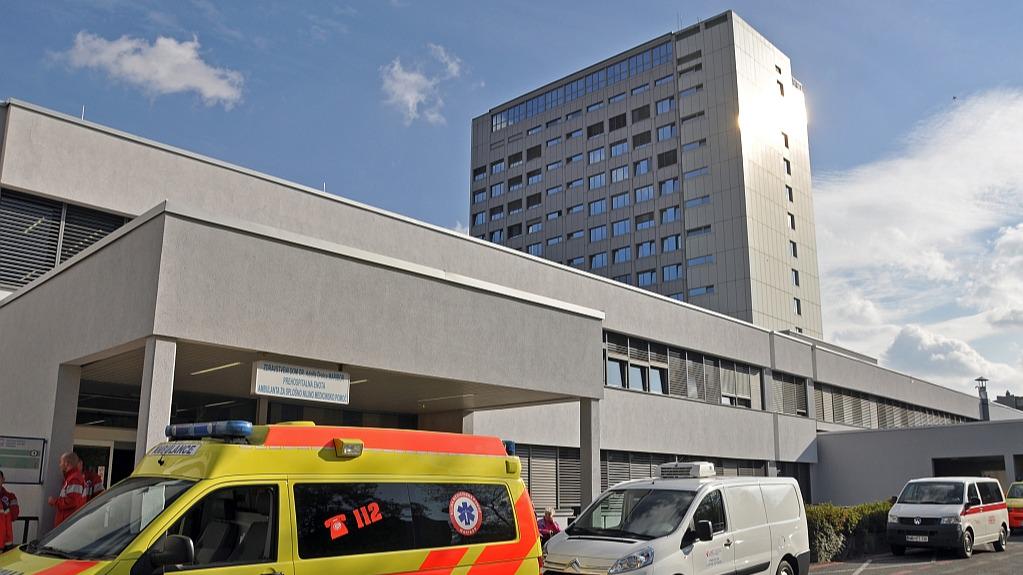 "In the last two years, we have improved many things, the purpose of the current investment cycle in new buildings is also that patients will stay with us in modern, modern and patient-worthy conditions," added the Negro. He wants the issue of patient safety not to be remembered only once a year, but to be talked about all the time.
Professional director of UKC Maribor Nataša Marčun Varda emphasized that they pay a lot of attention to patient safety and try to implement it in this system of quality and safety in healthcare, which they have been working towards for many years. "Next week we have a new two-day external assessment, which is not intended for itself, but to improve our work," she said. As she added, she often has the feeling, especially when she sees reports in the media about some unwanted events that occasionally happen to them as well, that they are trying to hide something from the public. However, she assured that this is not their desire in any way and that they are not doing this.
"I agree that there is no need to wash dirty linen in public, but in any case, when such events occur, they must be checked, analyzed and determined which measures should be implemented to prevent them from happening again in the future. Moreover, in the future it is necessary also to monitor whether the adopted measures are implemented or not, and to indicate this in the risk register. Our institution has all this, but the system still needs to be improved for continuous implementation." she said.
Marčun Varda is convinced that all employees want every patient to be treated professionally, qualitatively and safely. Open door days are therefore an opportunity to present to the lay public how they work and to emphasize the upgraded areas, with which they can prove that they work better and safer than before, she added.
Source: Rtvslo