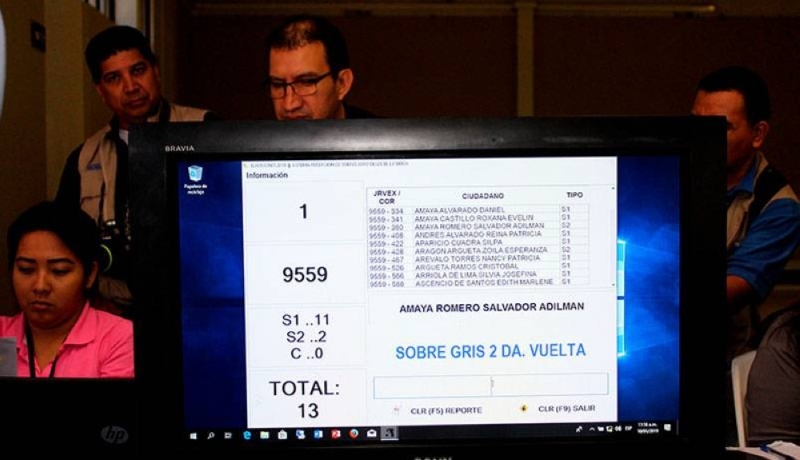 Voting abroad is done remotely via the Internet and directly electronically.
The Supreme Electoral Court (TSE) has released the latest updates to its electoral rolls, which allow 604,796 Salvadorans to vote in the 2024 elections by November 17, 2022.
Dora Martínez de Barahona, the TSE's Chief Justice of the Peace, said the number of El Salvadoran electoral voters abroad, who are scheduled to hold presidential, legislative, municipal, and Central American legislative elections in the next elections in 2024, is at It reported that it has already reached 604,796.
To date, overseas electoral registers consist of a unique overseas-issued identity document (duis), as required by election law.
This data covers voter registration offices through November 17, 2022. By November 7, he had 604,480, according to Justice of the Peace Noel Orellana's details. Comparing both data, we can see that in 10 days he increased by 0.05% and in addition he issued 316 dui.
External registration.
This registry is the regular one developed by TSE and mandated by election law, but the overseas registry that will eventually be established for the 2024 elections will include the National Registry of Natural Persons (RNPN). The Immigration Department and the Ministry of Foreign Affairs have information on valid and expired passports as well as information submitted.
This definitive registry, Article 13 of the Special Law for Foreign Suffrage, mandates that it must be audited by a company that verifies the data of the people who make it up.
Judge Martínez de Barahona said he is developing the transparency and competition manuals necessary to engage both audit firms and companies developing electronic voting systems. "Procedural manuals have been drawn up on the technical side to ensure that the process is legally compliant … protected by transparency," the official said.
By November 17, 2022, a total of 604,796 Salvadorans living abroad will be empowered to exercise their rights.
Judge Noel Orellana asserted in an interview that the TSE does not take registry data for granted until it is formally audited. "We intend to receive all information…but we do not intend to assume that this information is what we intend to use as a basis," the election judge argued.
The TSE also expects the electoral roll of El Salvadorans constitutionally eligible to vote to reach 7.1 million on the two election days of February 4 and March 3, 2023. Second Municipal and Parlacen.
Source: Diario Elmundo