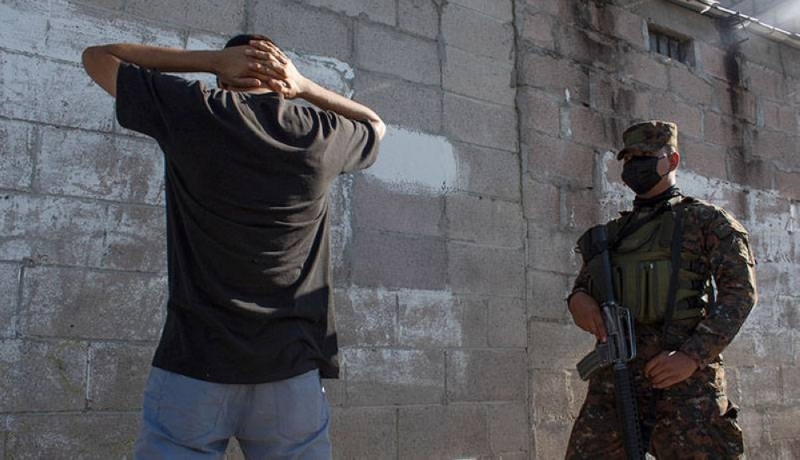 El Salvador produces two reports. One is his 2023 on progress on recommendations and the other is his 2026.
Member States of the United Nations Organization (UN) that have ratified the Convention Against Torture are required to submit periodic reports every five years, while El Salvador is required to submit two. We oppose torture and will publish a periodic report in November 2026.
El Salvador issued a new report on progress on three recommendations to be followed up by the Commission: measures to prevent "arbitrary detention", measures against torture in prisons and attention to victims of armed conflict. must be submitted within one year.
The Commission will present the progress of the measures taken in November 2023, thus completing the more than 40 recommendations it has made to the State of El Salvador so that the strategies implemented by the Commission are evidenced. The Committee explained that it had decided to follow up on these three recommendations. Olga Guzman, Counselor for Latin America at the World Organization Against Torture (OMCT).
Arrest.
International organizations should adopt "effective measures" to prevent warrantless arrests and to ensure access to basic safeguards for all through the judicial process, with regard to the emergency regime. recommended.
Human rights organizations urge the government of El Salvador to create a national system against torture with the ability to make planned and unplanned visits to prisons to ascertain the conditions of those deprived of their liberty. and to ratify the Optional Protocol against Torture.
Other Recommendations of the Commission Against Torture
The commission recommended that the state take measures to prevent torture and arbitrary arrest and that justice be given to victims of armed conflict.
1.- Officials
It recommended investigating the relationships between officials and police officers in more than 90 deaths in state custody.
2.- Arbitrary Arrest
Take effective measures to prevent arrests without warrants and to guarantee the rights of detainees.
3.- Human Rights
It recommended that emergency regime legislation be subject to international human rights law.
4.- Military Archives
The commission calls for the military to open its archives and military installations and for the legislative assembly to approve an interim justice law.

Source: Diario Elmundo