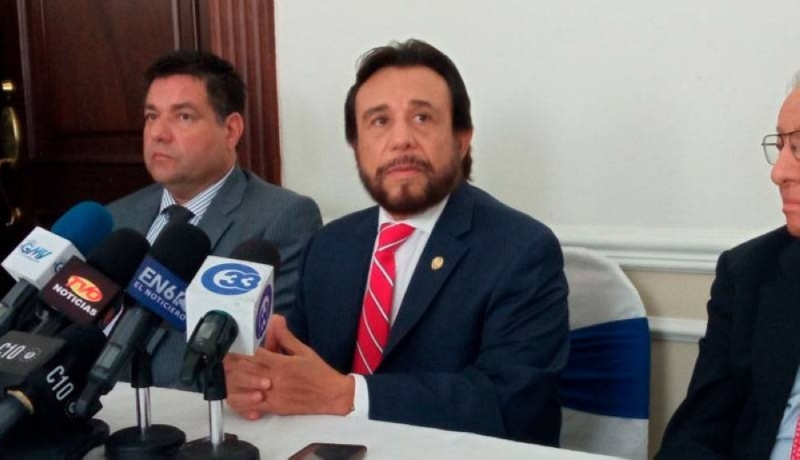 Vice President of the Republic Felix Ulloa.
Vice-President of the Republic, Félix Ulloa, said the peace accord signed 31 years ago between the then-government and the Farabundo Marti National Liberation Front (FMLN) was a futile opportunity and ultimately "a fraud of hope". I thought. population.
He firmly believes that the peace agreement should not be commemorated or ignored.
"We were enthusiastic and had all those expectations. The problem was that year after year, year after year, we were disappointed. People were like, 'We have to finish this stage, let's forget about it.' They cheated us," Ulloa said on Tcs's show Face to Face.
He then assured:
I think the peace deal was a possibility that we didn't know how to take advantage of that ultimately ended up being a hope fraud on our people. "
The Peace Accord, a long process of negotiations that began in the 80s and was finally signed at Chapultepec Castle in Mexico on January 16, 1992, ended 12 years of armed conflict and led to the National Civil Police (PNC) and others. created an institution of Changes in the roles of the Human Rights Defense Department (PDDH), and the Salvadoran Armed Forces (FAES).

Source: Diario Elmundo