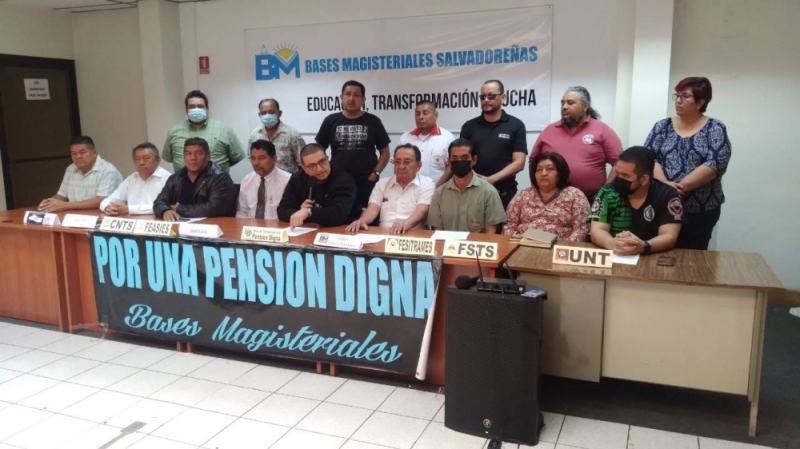 It is the "Strict Pension Commission" that calls for changes to the old-age pension formula. / Susana Penate.
Teachers and members of union organizations announced a "black march" on Tuesday, rejecting the state's dismissal and persecution of union freedoms in El Salvador, and presenting proposals to reform comprehensive legislation on the pension system.
The organization's leaders have reported that they will begin the march from El Salvador del Mundo on Friday, January 27, 2023 at 8:00 am and head to the presidential palace. Receive suggestions.
We are not going to war with anyone. Suggest a solution. And what we demand is that whoever rules this country must be accepted. Because he is not the decider. " – Patricio Pineda, President of the Board of Pensions with Dignity.
The motion's proposal is to reform Articles 97, 98, and 114, which establish the old-age pension calculation, a 30% increase to it, and a minimum pension of $304.17.
"Given some positive aspects of the recently approved legislation, such as the establishment of the El Salvador Pension Service (ISP) and the 16% contribution, we offer a formula based on a mixed system," Pineda said.
At current calculations for old-age pensions, they believe the joint and several guarantee account (CGS) will collapse within 12 to 18 months of complementary transfers and state guarantees.
Source: Diario Elmundo