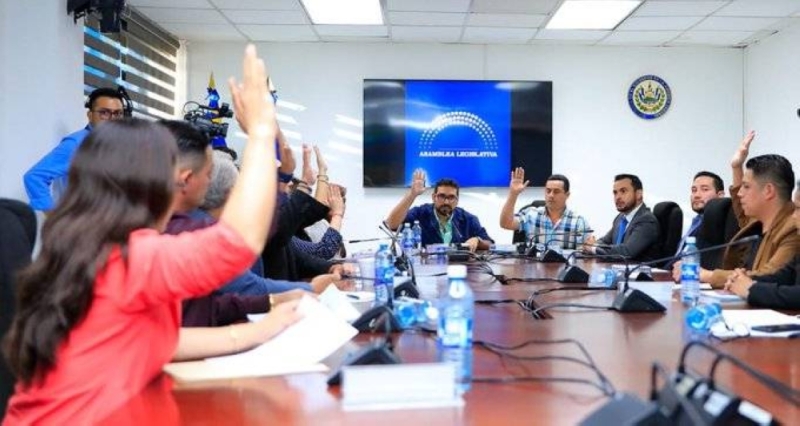 Shortly after the Undersecretary of Transportation's hearing, the Public Works Board voted in favor of the reform. / Legislative Assembly.
After Deputy Transport Minister Nelson Reyes' briefing, the Legislative Assembly's Public Works Committee approved reforms to impose fines on each of 23 new traffic violations and set $150 fines for 56 violations. Did. The current violation is $57.14. .
There are 131 violations in all, of which 56 are very serious, 20 are serious and 55 are minor.
With this reform, the Deputy Ministry of Transport will allow drivers to impose fines for traffic violations personally, without the presence of the driver, using video surveillance materials, cameras, radar, and sanctions notified by email or message to the offending driver. can impose. The same administrative appeal to his VMT. This will take him 10 working days.
50% discount on fines if paid within the first 5 consecutive days.
A bill submitted by the government to the Legislative Assembly to amend the Land Transportation, Traffic, and Road Safety Act incorporates 23 new actions into the table of traffic offenses with fines of $50, $100, or $150 depending on severity. may be imposed.
The following are added to the list of minor offenses and carry a $50 fine.
1. As a driving school instructor, driving a car without a license or with an expired license.
2. Driving a vehicle outside the official vehicle registration system because it does not have an endorsement.
3. Do not signal when crossing or changing lanes.
Serious offenses are added with a fine of $100.
1. Driving a vehicle that is not registered in the motor vehicle register.
2. Do not move vehicles or objects that impede free movement only if there is property damage and/or minor personal injury as a result of the traffic accident.
3. Ignoring an order by a competent authority to move a vehicle or other object obstructing a public road or free traffic, resulting from a traffic accident involving material and/or personal injury, or as deemed appropriate by a competent authority; Any other reason to consider.
4. Driving a vehicle and/or moving into the front passenger compartment with a child under the age of 3 without properly securing the child restraint with the seat belt.
5. Turn left at a restricted area.
6. Do not give way to bicycles on public roads.
7. Failure to respect areas of public roads designated for bicycle traffic.
8. Clinging to other moving vehicles while riding a bicycle or motorcycle.
9. Failure to respect security devices placed in temporary restricted traffic areas by transportation agencies and traffic managers.
10. Modifying the technical conditions of vehicles and motorcycles of any kind and placing bazooka guns or any kind of device that can cause visual or auditory pollution.
Added to the list of very serious violations with $150 fines are:
1. Circulate at places and times not permitted by resolutions issued by General Instructions for Traffic, Transportation, or Freight Transportation of the VMT;
2. Circulate in the city or on the highway with a vehicle equipped with an LED bar.
3. Refusal to perform tests established to detect possible intoxication by alcohol, drugs, stimulants, narcotics, or other similar substances.
4. If your helmet doesn't have a windscreen, ride your bike without goggles.
5. Allow motorcycles on bike lanes and lanes reserved for bike traffic.
6. Cycle motorcycles on the shoulder, left lane curb, and lane boundary.
7. After 6:00 pm and until 6:00 am the following day, motorcyclists and/or accompanying persons will cycle without visible reflective vests or jackets.
8. Cycles on motorcycles without certified cases.
9. Exceeding permitted outgassing limits.
10. Operate without the emission control system functioning properly.

Source: Diario Elmundo