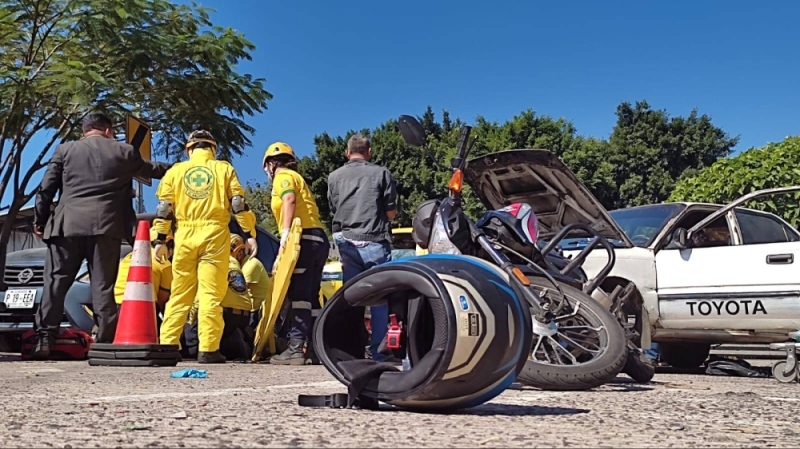 A simulation of a traffic accident with a rescue commando. / courtesy.
Failure to move a vehicle or object that impedes free traffic as a result of a traffic accident is a serious offense that carries a fine of $100, as long as property damage and/or minor personal injury only occurs.
This is indicated by one of the new violations the Legislative Assembly will approve this Wednesday. This will amend the Land Transport, Transport and Road Safety Act.
This would be violation number 54 of section 117 of the law, according to the project approved Tuesday by members of the Public Works Board. The Legislative Assembly has included approval of the Concurring Opinion on its agenda for this Wednesday's plenary session.
However, leaving the scene of a traffic accident is a violation, a very serious violation, and carries a fine of $150. This is offense 125 included in the reform.
The Traffic Accident Exceptions Law stipulates that the vehicle must not be moved unless it interferes with traffic.
Article 19 As soon as the traffic police learn that a traffic accident has occurred, they should start investigating and take the following measures: , if not obstructing traffic, shall attempt to maintain the tracks and signs until the investigative judge has arrived at the location" indicates the law of procedure regarding accidents.

Source: Diario Elmundo