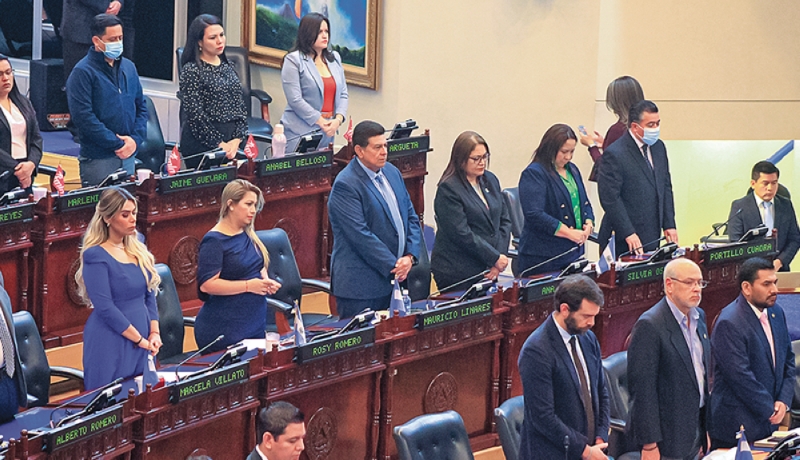 By 5 July 2023, political parties must hold internal elections.
Some opposition lawmakers have yet to decide whether to participate in the party's internal elections to be re-elected to the next term in the Legislative Assembly.
Vamos deputy Claudia Ortiz has expressed her intention to submit to the process to continue her tenure since last year, but other lawmakers said their participation was contingent on consultation with combatants in their units. I guarantee that there will be
Rene Portillo Cuadra of the Nationalist Republican Alliance (Arena) has publicly announced that he will not be contesting the next term, and unofficially, Rodrigo Avila is also said not to be re-elected.
FMLN without decision
The Farabundo Marti National Liberation Front (FMLN) has yet to call for internal elections, and until last week no MP had confirmed whether it would seek re-election.
The process is governed by the new Party Law published in the Official Gazette on February 7, 2023.
Section 18, second paragraph of the decree states that it is only permissible to exercise in its own position in the general elections of members of parliament, mayors, councilors, and councilors for two consecutive terms. Benefit Policy".
The provision is not retroactive, according to agents Anabel Veloso and Dina Argueta. "Theoretically, it applies from this election.
However, whether or not to seek re-election depends on the evaluation. "In any case, it's the combatants who can appreciate or value my work first and continue to give me confidence," Argeta said.
"If the people who supported me, the community leaders, the local government mandates that gave me support at the time said, 'Yes, let's go to work,' I would be happy," Marleni Funes said. Told.
Jaime Guevara said he did not make decisions "as a departmental structure" when registering for internal processes.
In theory[the new legislation]should not apply based on us who already have one or two terms. I'm in that definition process (if he's eligible for re-election)."

Dina Argueta, FMLN Deputy Director
There is also interest on the side of management, some structures, and I am also interested in participating for one more period as the statute gives it to me.

Jaime Guevara, President of FMLN
Having aspirations is one thing, but getting people's support is another. Eight or nine local governments that I visited with leaders agreed with me. "

Arena representative Francisco Lira
It's an unfavorable environment for this kind of democratic movement when people are obsessed with getting involved in politics and starting projects. "

John Wright Sol, Deputy Time
create a query
Arena's Francisco Lira commented that discussions were underway with the department's base in La Libertad, adding: "We are currently having those discussions to see if we can get permission to reopen. It will take about a month. I will." Last week.
It was César Reyes who suggested that he race to become co-owner of the San Salvador arena. We speak the truth, act with common sense, and defend what we believe in, in this case democratic principles, the rule of law, and Salvadoran society."
more participation
Nuestro Tiempo's election of officials will take place on March 12, 2023, pending internal elections of primary candidates. John Wright Sol has not decided whether to seek re-election as Congressman.
"I have hope and faith that it is a political institution that manages to attract committed citizens who want to be candidates and have the desire to be political leaders," he said.
data: Article 37 of the Political Parties Law requires internal elections to be held within political parties to select officials and candidates for elected office.
Graphic Party Preparing for 2024 Elections
Source: Diario Elmundo