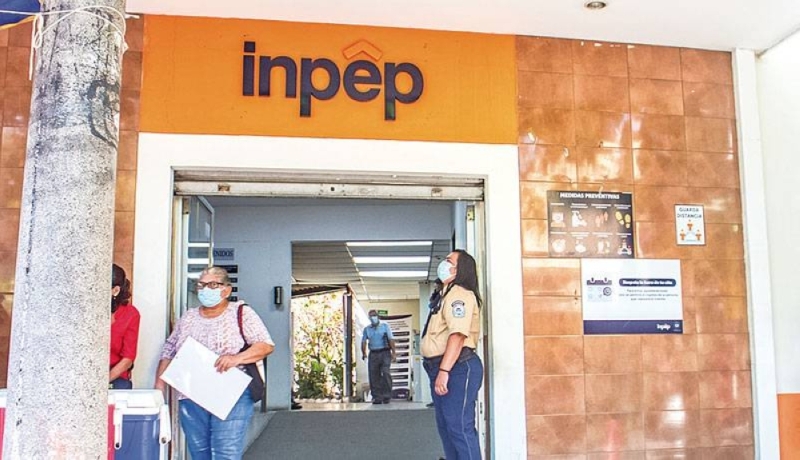 Your INPEP pension payments are managed by your ISP.
The public pension system provided pensions to a total of 87,889 people from January to December 2022, according to reports from the National Public Service Pension Institute (INPEP) and the Pension Division of the Salvadoran Social Security Association (UPISSS). .
So in the year before the so-called comprehensive pension reform in the public system, 65.7% of pensioners (over 57,700) received less than $304.17. However, over 200 received more than $2,500 per month.
UPISSS reported that it has provided up to 91 people with an old-age pension of $2,500 during 2022. On the other hand, INPEP provided over $2,800 to 82 people each month.
At the end of 2022, the Public Pension Plan (SSP) paid out 48,474 INPEP retirees and 39,415 ISSS retirees.
64% receive an old-age pension, 31,210 receive a survivor's pension and 0.47 receive a disability pension.
The public system cost an additional $31 million.
From January to December 2022, pension payments from the Public Pension Plan (SPP) were $31.2 million more than in 2021, costing the state $596,190,524.98.
A total of $75,589,534.28 was pensions paid by INPEP in relation to those who worked as civil servants. $75,640,206 for ISSS. Donated by workers working in private companies. The Pension Obligation Trust (FOP), at $444,960,784, is a mechanism created to fund pensions created by workers who contributed to the public system with savings from private system contributors.
Pensioners of the Armed Forces Social Welfare Association (IPSFA) are excluded from this public scheme. The public plan has an additional state-to-state of $87,760,111.53 in 2022 and enjoys a different pension plan than the SPP's.
women with low pensions.
Of the SPP's total of 50,798 female pensioners, 97% received a monthly pension of less than $1,000 and 72% received a minimum pension payment of $304.17 or less. Only 3% of 1,511 women receive a monthly pension of $1,000 or more.
In contrast, 47% of men received pensions of $304.17 or less, while the same percentage received more but less than $1,000 per month.
The Salvadoran Pension Institute (ISP), established in December 2022, absorbed the powers and powers of INPEP and assumed its duties in 2023.
DEMs
Source: Diario Elmundo