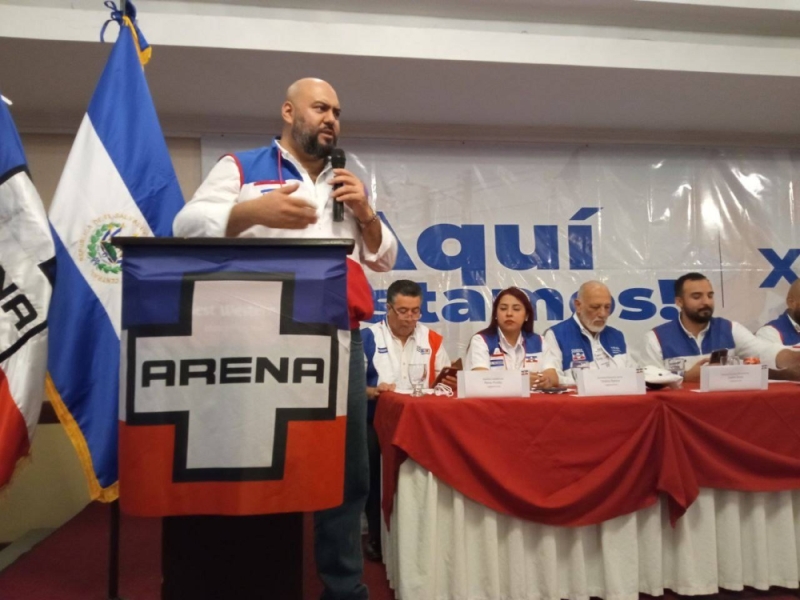 Carlos García Sade remains the party's leader after being the only candidate in the election. /VC
The Nationalist Republican Alliance (Arena) party sworn in this Sunday three new party officials to head the political apparatus until September 2025. The oath was taken at the 42nd National Assembly attended by 450 affiliates.
The outgoing National Electoral Commission (CEN) has sworn in Carlos García Saade, president of the National Executive Council (Coena), who will hold the position from June 2022. In the February 28 internal election, in a single list.
García Saade then explained that CEN had reached its election deadline in the last week of February, with new members taking office: Diana Erazo, Eric Hernández, Judith Soriano, Claudia Durán, Wilmer Orellana.
The number of affiliates who have resigned since 2018 has yet to be measured as the party has announced a cleanup of internal patterns. / VC
In addition, parliamentarians agreed to elect a court of first instance to be responsible for resolving "ethical situations" within the party. The new instance consists of Martha Evelyn Batres, Claudia Martínez, Pedro Mancía, Esmeralda, and Adela Cortez.
Law revision.
García Saade also pointed out that Congress has approved a series of reforms to the decree. One of these changes, he said, would allow Salvadorans abroad to participate in the party's internal processes, as well as cleanse the register of affiliates and prevent political violence against women. he continued.
"The reform consists of 72 amended clauses, over 20 have been repealed and one additional clause has been added. I think this addendum is the clause that we should be most proud of."
The legislative change was approved without being read by parliament.

Source: Diario Elmundo