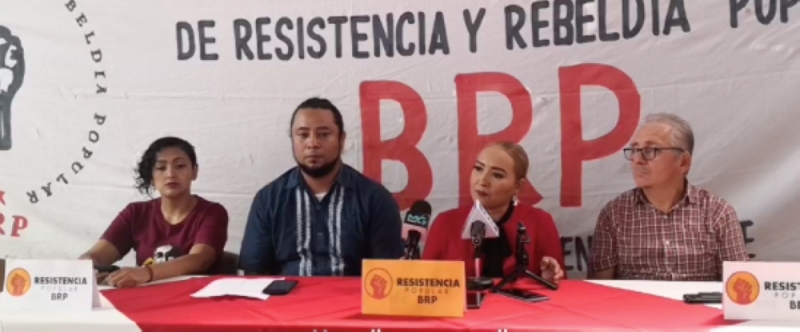 Members of the BRP have marched and protested against the Bukele government. / Video from BRP.
The Popular Resistance Rebellion Bloc (BRP) today reported that the current government of Nayb Bukre has not been able to build a broad front against the "dictatorship".
"Since August 2022, Brock has put forward a declaration, which is a broad front, to unite all left-wing, progressive forces to unite against this corrupt dictatorship. We are still continuing the issue, but the proposal has not been established by the bloc's decision at the time," said BRP member Samuel Martinez.
As for talks over a single presidential candidate, he added: "The bloc isn't participating in anything because it simply hasn't been able to achieve that broad bloc."
"I believe that the only way to combat the situation we find ourselves in is with the united forces of the people, the left, the progressive and the democratic," BRP's Francisco Omar argued.
The BRP believes that the election schedule is well advanced and that it will not give up on its search for the constituency.

Source: Diario Elmundo