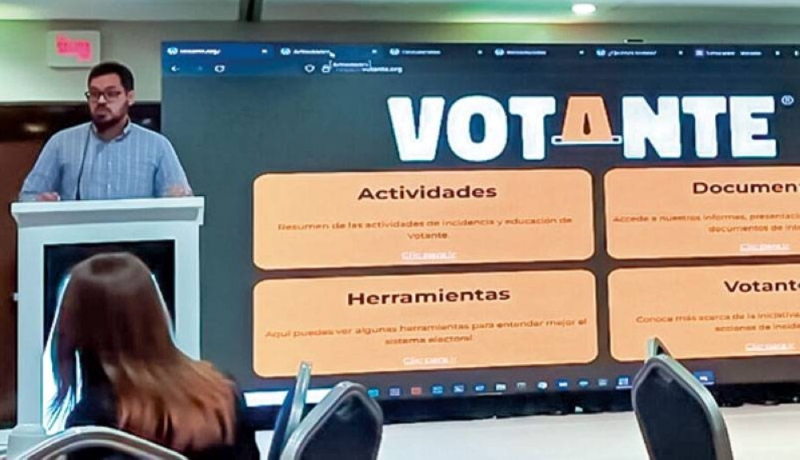 Voter response site with analytical and computational tools.
The Voter Initiative launched the website votente.org to allow Salvadorans to calculate the number of seats won by each party according to the new D'Hondt formula. This tool also displays the results according to the above formula.
Carlos Palomo, a computer engineer and member of Botante, explained that a "calculator" is "an interactive tool that allows you to enter the voting values ​​for a particular constituency, for example."
Palomo said the tool allows you to "see what the distribution of legislation looks like" and the system allows you to visualize the results using Hare and D'Hondt's formula. . He said the exercise would allow them to see "how the new formula privileges the party with the most votes."
He explained that the new format affects "political plurality within the Legislative Assembly" and recalled that its importance is that "everyone's voice is heard in decision-making and the promulgation of laws."
Report and verify.
Meanwhile, Eduardo Escobar, secretary general of Acción Ciudadana and a member of Votante, explained that the aim is, first of all, to "inform the public" about the new formula by making it easier for legislators to calculate it. However, it also follows the method of "verifying the results" presented by the Supreme Electoral Court (TSE) in the 2024 elections.
Voting simulator. Voter reported that a simulator will be added where you can "practice different voting methods to avoid having your vote invalidated."

Source: Diario Elmundo