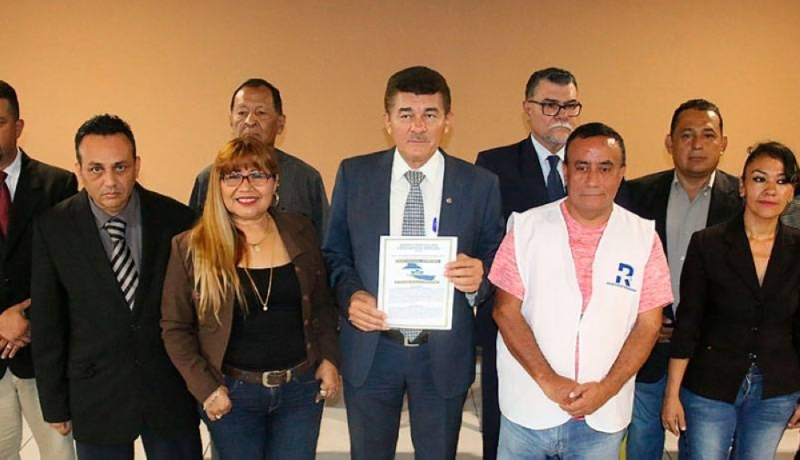 The board of the National Union of Opposition (UNO) signed a bill declaring an insurrection. /F. valley
Members of the National Opposition Organization (UNO) announced yesterday that they will collect signatures from citizens opposing the re-election of current president Nayib Boukre.
"As standard-bearers of the rights and obligations of rebellion, we declare that we are in the process of rebellion," said UNO lawyer Rafael Garciaguirre.
From September 15th, the movement will have a mobile unit in Plaza Gerardo Barrios.
He explained that the rebellion they were talking about was not about "taking up arms," ​​but "asking for support from the people and recognition from the international community."
The signatures will be "submitted to international organizations and diplomatic missions" to "set a precedent".
Furthermore, representatives of the movement promised to resubmit their request to the Supreme Electoral Tribunal (TSE) to reject Bukele's candidacy.
"We are ready to present it again," Garciaguirre said.
At the end of July, UNO requested the TSE to cancel Bukele's candidacy, but it was determined that he could not be accepted as a candidate because he had not gone through the registration process.

Source: Diario Elmundo